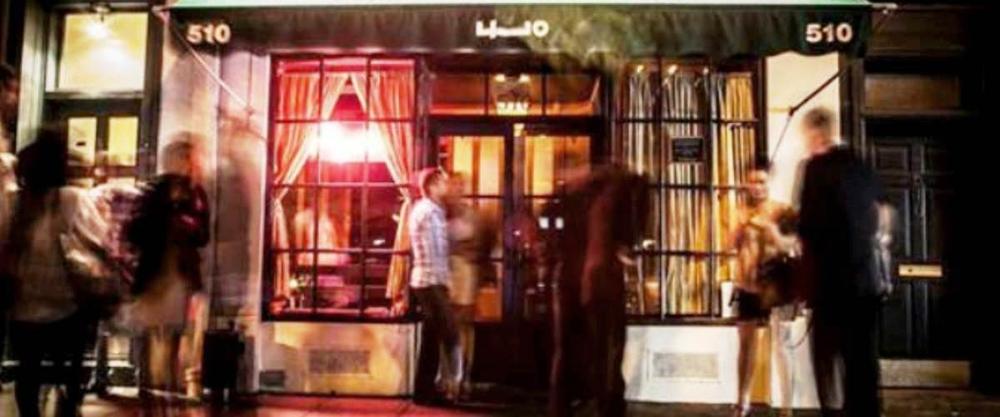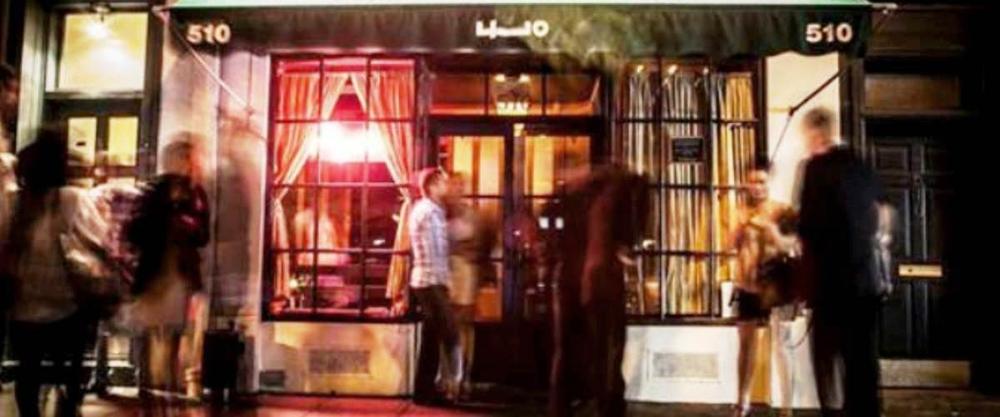 The name can be confusing because Employees Only is an all inclusive bar, not just for employees!
This bar has proper devotees and more and more fans who find out about it because of its many awards.  Everyone will have a good time here and maybe that's one of the main reasons it's in the international top 50.  Employees Only is a busy bar with a strong wood element in its decor, a fireplace and a sexy bar which makes you want to feel its curves.
This is not a 'serious' bar where we come to discuss rare labels while listening to classic jazz.  We could do this I suppose, but it would be really hard considering the upbeat demeanor of the bar staff.  You can meet all kinds of people here: eccentric art types, cute couples and big groups of friends asking the bartenders about their best burger tips. 
The bartenders' uniforms are austere; completely in opposition to the way they treat their customers. They are all white so you can see their position in the bar hierarchy on them.  There are many good principal bartenders, with Dev Johnson and Steve Schneider among them.  They couldn't really do it any other way, considering the sheer volume of customers.  They work tirelessly, smiling and connecting with their audience, handing out shots but also taking time to apologize if they're busy and suggesting drink options.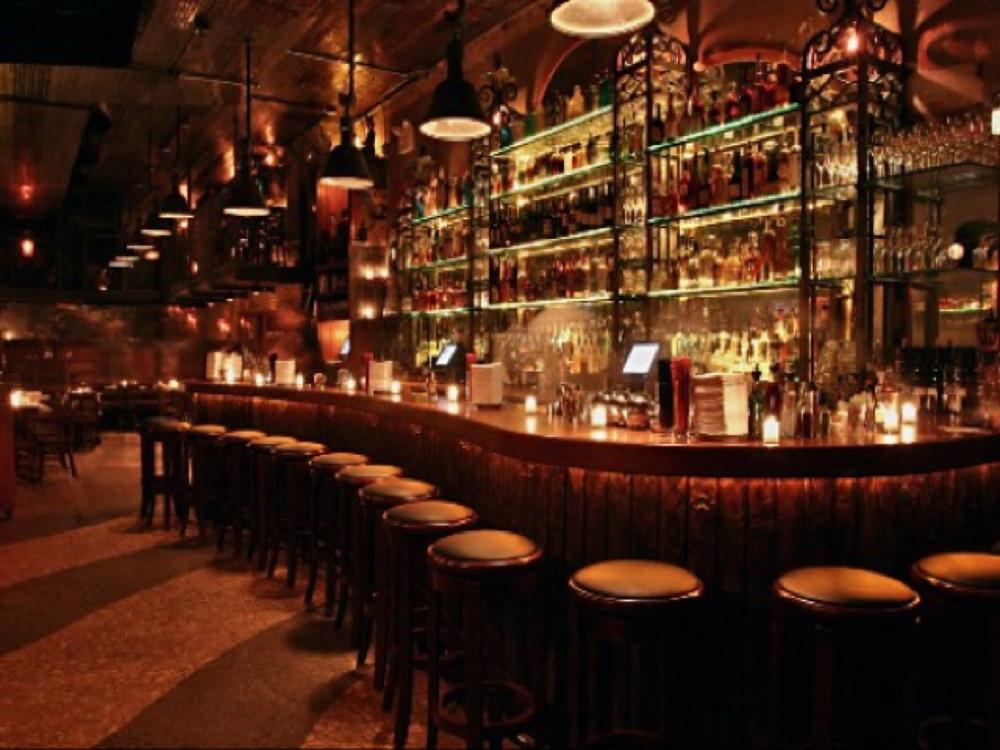 This is a bar first and foremost and they don't forget it for a single minute, even when a customer gets drunk and rowdy and starts bothering other guests.  'We're a bar' they'll say, they'll make you smile and comp everyone sitting nearby their next drink.
Steve Schneider is a model barman.  He has humour, a perma-smile, he knows his job but also appreciates that it's not the centre of the universe.  He puts you at ease and makes you addicted to his Mezcal, lime, homemade pineapple syrup and spicy Bittermens Hellfire Bitters concoction.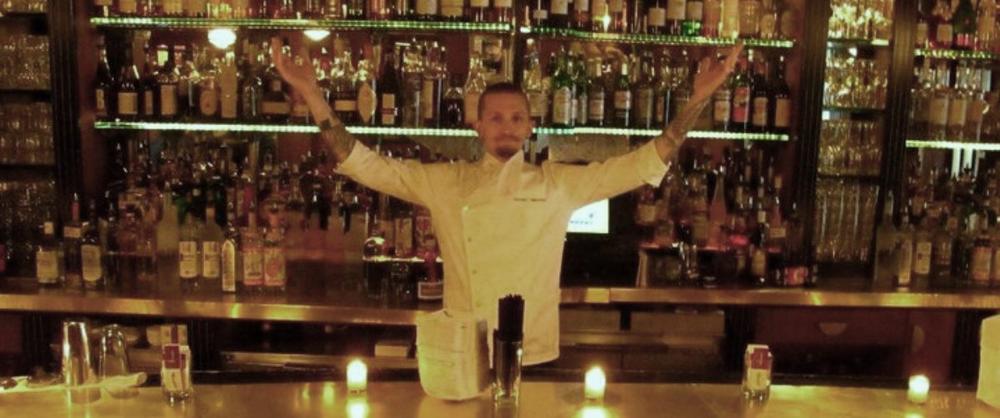 They love spicy recipes and the art of crafted cocktails at Employees Only.  Lazy Lover for example is made with jalapeno infused Cachaca, green herb Chartreuse, a little Benedictine, lime juice and agave nectar.  The creative flow continues with Quiet Storm which is made with Bulleit Bourbon, red tea flavoured Vermouth, served with fresh lemon juice and ginger beer.
There is a distinct focus on aperitifs and long drinks, which are popular on the other side of the Atlantic.  They have a very well stocked bar where you can literally find anything and everything from all over the world, including Metaxa of course!
Employees Only should simply be your first bar stop when you reach Manhattan.  It will set the bar (pardon the pun) so high that you'll probably be spending more than one night here.
P.S. They also serve food.
P.S. 2 You're in New York, don't forget to tip.
510 Hudson St, New York, tel: +1 212 2423021
User Comments
Login or register to join the conversation