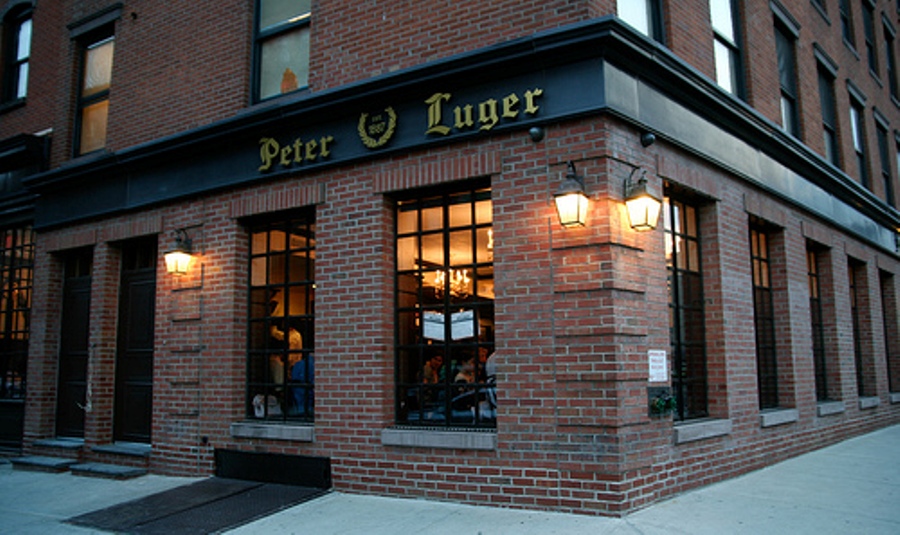 Peter Luger Steak House
Burgers are only served for lunch here and their strong point is the aged meat Puter Luger uses. Served with a thin slice of cheese, fresh onion and a thick slice of bacon, it allows you a window into the top meats on the menu but at a third of the price.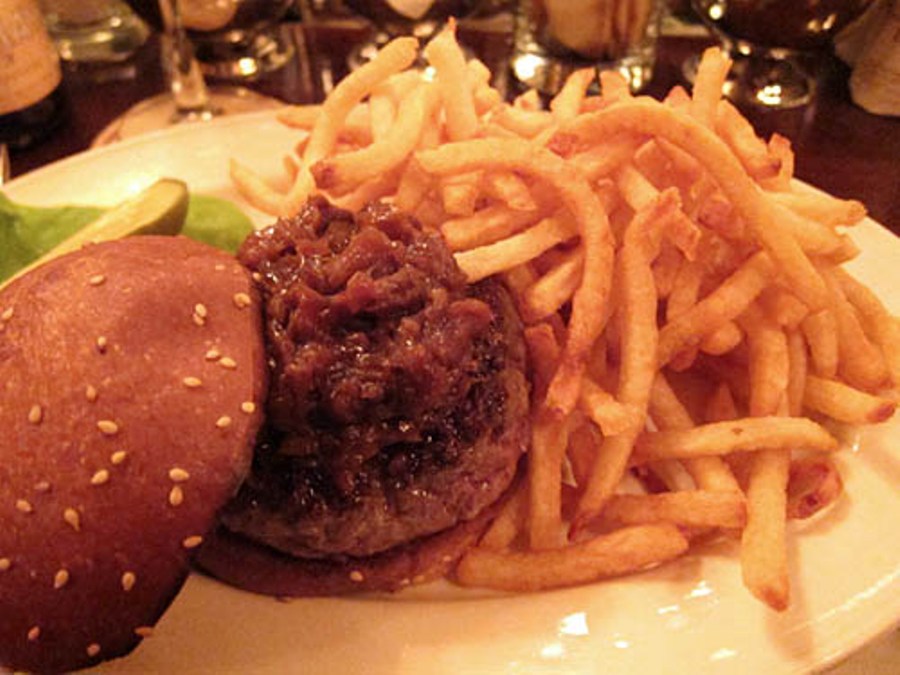 Minetta tavern
The Minetta tavern's Black Label burger is Nigella Lawson's favourite.  It may seem simple but its preparation is not.  The mixture of meats is a well guarded secret and the end result is stunning. The price is high but it really is a one off experience.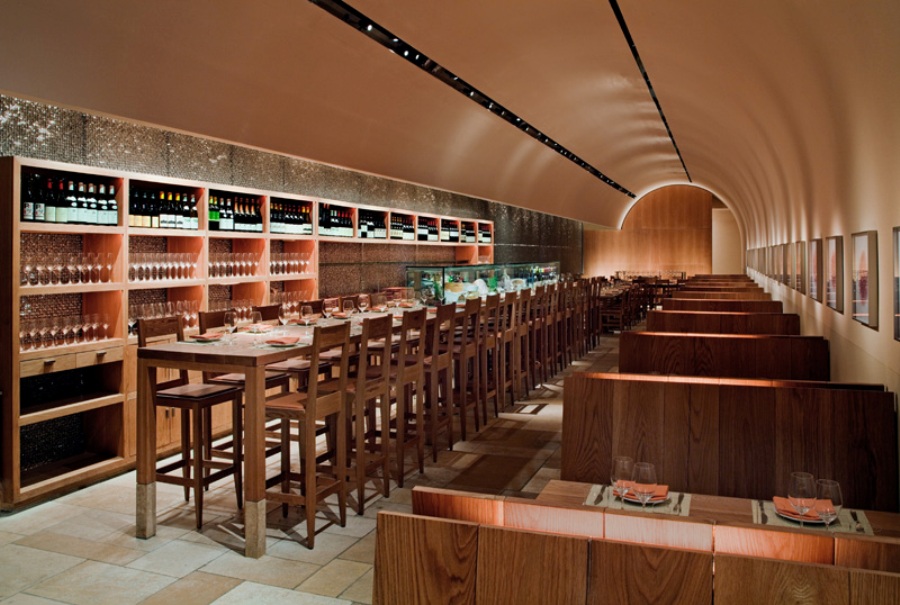 Daniel Boulud
The Frenchie at Bar Boulud has always been a favourite, but last time I was in New York I tried the original db burger at db bistro moderne and it was the culinary equivalent of great sex. Made with sirloin steak stuffed with foie gras, truffles and caramelised ribs, served in a parmesan bun with French fries on the side. This kind of thing should be illegal!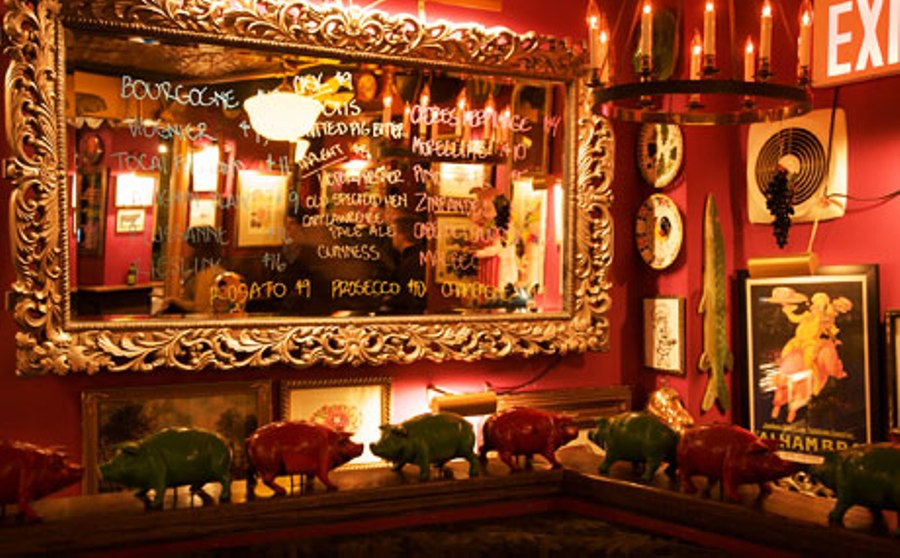 The Spotted Pig
April Bloomfield came to New York from Birmingham with an in between stop at California's Chez Panisse. In her award-winning pub, she serves a juicy cheeseburger with Roquefort and very thin chips.  A truly balanced dish which is thoroughly enjoyable.  Any of you who remember Voula's Epikouros from the 90s, who also served burgers with Roquefort, would really enjoy this adult version!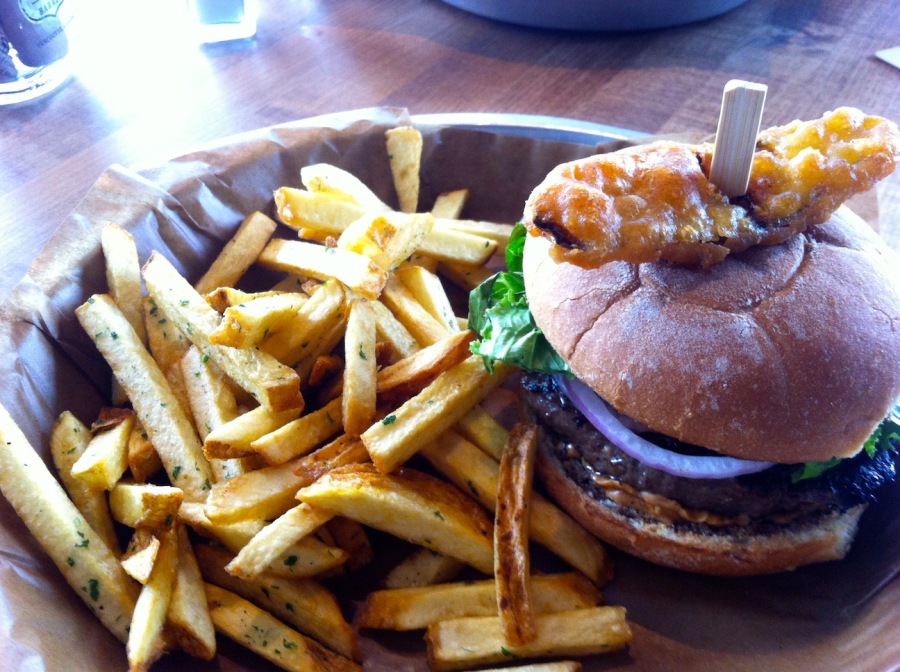 Burger & Barrel
After his success with Lure burger at the Lure Fish bar, chef Josh Capon expanded and now makes imaginative burgers here as well.  There are vegetarian options and gluten free ones but the all out winner is the bash style burger with caramelised onion, bacon, pickle and American cheese.  They serve the burgers here cut in two,which helps with handling them but does dry them out a bit. I would recommend you ask for yours whole and you'll thank me for it!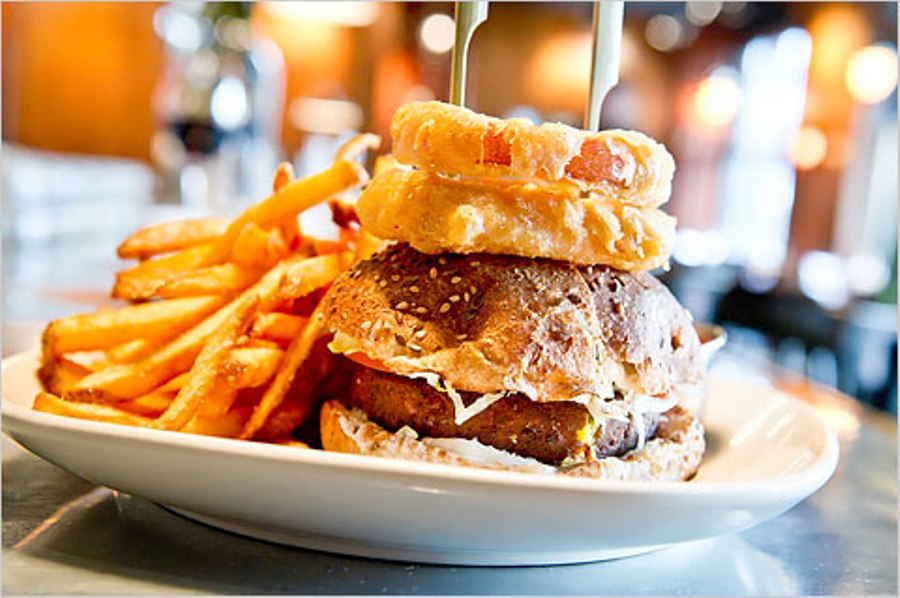 If you find yourself in New York it would also be worth trying the old classics like the
Shake Shack, Burger Joint and Balthazar
.
  You might be able to get more innovative burger options in London but New York wins hands down when it comes to the meat quality and perfect grilling methods.
Scoreboard Key
0 - 3

Poor

3.5 - 4

Average

4.5

Acceptable

5 - 5.5

Satisfactory

6 - 6.5

Good

7 - 8

Very Good

8.5 - 9

Outstanding

9.5 - 10

Excellent
| | | | | | | | |
| --- | --- | --- | --- | --- | --- | --- | --- |
| 0 - 3 | 3.5 - 4 | 4.5 | 5 - 5.5 | 6 - 6.5 | 7 - 8 | 8.5 - 9 | 9.5 - 10 |
| Poor | Average | Acceptable | Satisfactory | Good | Very Good | Outstanding | Excellent |
User Comments
Login or register to join the conversation