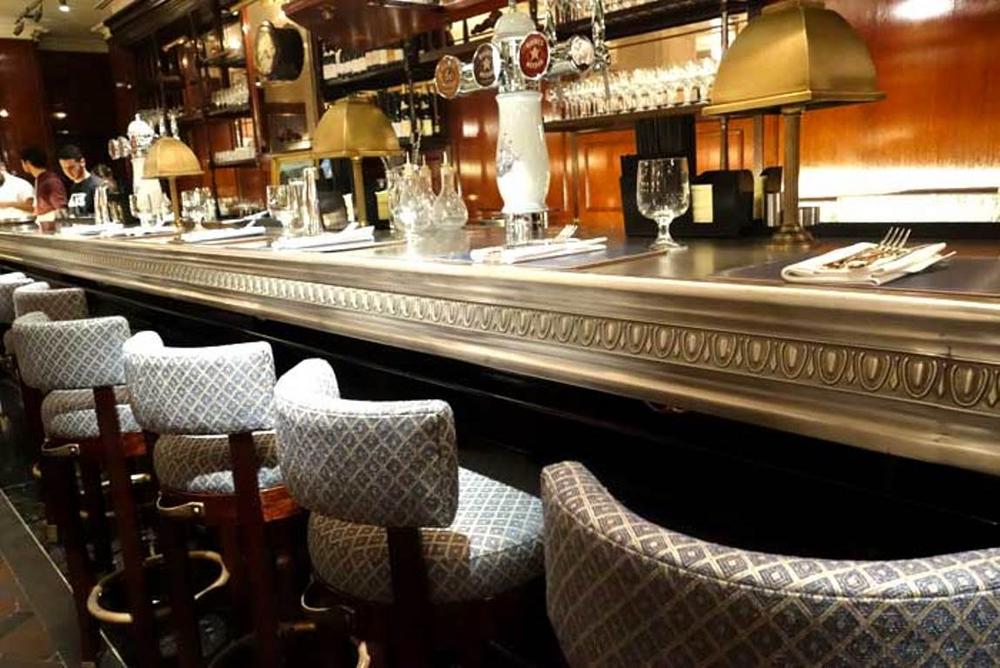 A prime example of this trend is Bellanger, the new restaurant by Corbin & King, the people behind the Wolseley, Colbert, Delauney and Fischer's. Faithful to early 20th century Alsatian cuisine, the space is full of mirrors, low lighting and wicker seats, while the service as well as the ingredients are top notch. An experience which takes you back 100 years.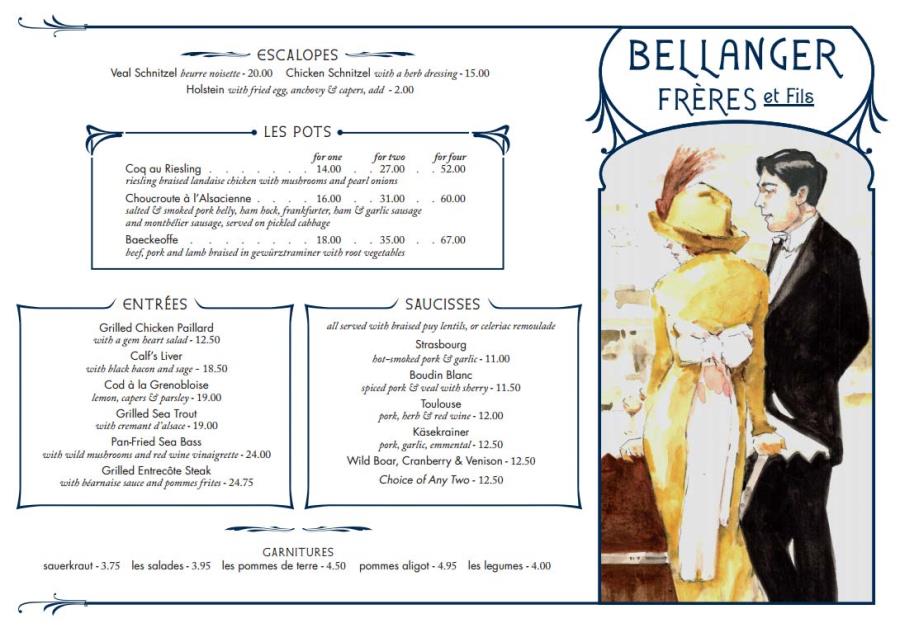 It might be the product of a European identity crisis which has led people to go backwards in order to discover their future. Whatever the reasons behind it, the end result is successful and well worth a visit because of the great food and, most of all, because it's the coolest place in the Islington area.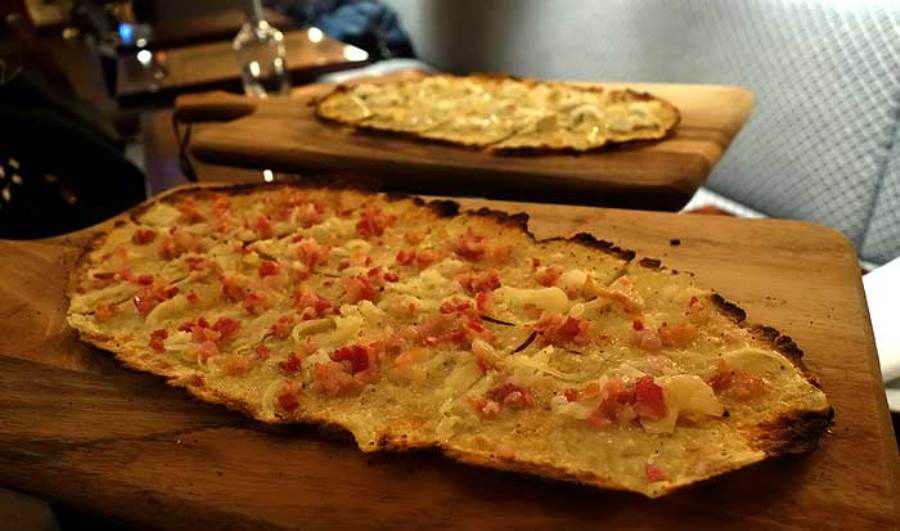 The dishes I'm going to recommend are calorific explosions and only Greek writer August Corteau could really do them justice. You must try the tartes flambées, in savoury or sweet form, a classic Alsatian treat which is basically crispy bread with various toppings. Whether it's topped with cheese and bacon or chocolate, it's the ideal accompaniment your meal. For those who can take serious amounts of cheese, the cream and spinach ravioli is the ultimate choice. If it's a schnitzel you're after, they really know how to make it here. They'll even do you a Holstein with the addition of a fried egg. The classic quiche Lorraine is perfect in every way, especially when it comes to the cheese. 
The portions are big, the prices reasonable for London and the service is a combination of a British stiff upper lip attitude mixed with French nonchalance. It's a bit of a trip for me but I would still recommend a visit to take in the atmosphere if nothing else.
Rating: 7.5 /10
Scoreboard Key
0 - 3

Poor

3.5 - 4

Average

4.5

Acceptable

5 - 5.5

Satisfactory

6 - 6.5

Good

7 - 8

Very Good

8.5 - 9

Outstanding

9.5 - 10

Excellent
| | | | | | | | |
| --- | --- | --- | --- | --- | --- | --- | --- |
| 0 - 3 | 3.5 - 4 | 4.5 | 5 - 5.5 | 6 - 6.5 | 7 - 8 | 8.5 - 9 | 9.5 - 10 |
| Poor | Average | Acceptable | Satisfactory | Good | Very Good | Outstanding | Excellent |
User Comments
Login or register to join the conversation