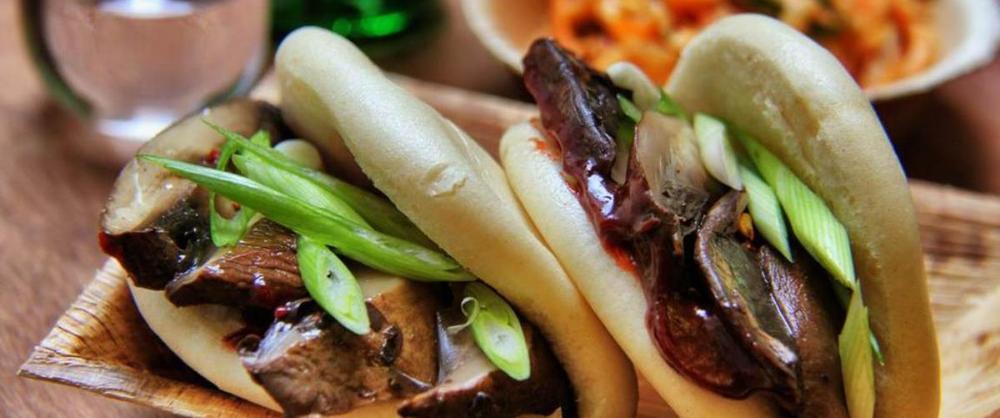 The move from food truck to regular restaurant is a difficult step to make but Bao does it well.  The canteen with the fluffy, warm and perfectly little white buns has found a permanent home in Soho.  They've moved on from just gua bao and are now serving some small dishes which make their menu one of the most interesting and creative in the whole of London.  The lines outside prove that (they don't take bookings), so join the queues for Bao's 15 gorgeous creations on Soho's Lexington street.  There is no phone number either but if you can get there early and you're armed with patience, you really won't regret it.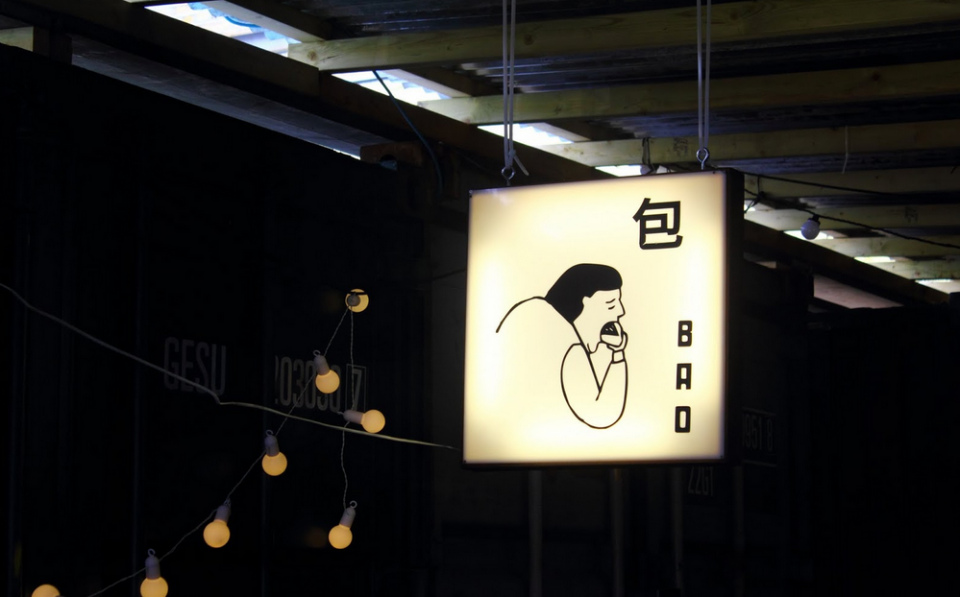 The space is spartan, almost forgettable and the ordering method couldn't be easier.  They hand you the menu and you just note how many you want of each dish. There are five savoury bao and one sweet version.  All the savoury ones are lovely but my favourites are the classic pork, fresh coriander and grated peanut and the vegetarian option with fried day con. Quite unusual for Taiwanese cooking is the very tasty lamb bao with amazing quality meat and the really interesting option with fried chicken made with a rare dark coloured rice flour and hot kimchi sauce.
The most intense flavour is the sweet bao which is fried like a donut and filled with Horlicks ice cream. The combination of the crispy, warm bao with the melt in the mouth ice cream is magical.  The most important thing is that the ingredients are top notch, the execution is technically perfect and the end result light and complex at the same time.  Despite being known for their bao, there are some xiaochi (small dishes) which are incredible. The scallop with yellow bean sauce is a small haiku with its velvety, smoked sauce which complements the perfectly grilled seafood.  The 40-day hung beef from Warrens, the famous Cornish butchers, with white soy sauce, is a taste explosion while the pig's blood cake is a love letter to the gods of gastronomy: a take on black pudding served with an egg yolk, or two in my case, which might sound scary but it's a daring and memorable dish.
Bao is why London is an international foodie hot spot. Simple as that.
Rating: 7.5/10
Scoreboard Key
0 - 3

Poor

3.5 - 4

Average

4.5

Acceptable

5 - 5.5

Satisfactory

6 - 6.5

Good

7 - 8

Very Good

8.5 - 9

Outstanding

9.5 - 10

Excellent
| | | | | | | | |
| --- | --- | --- | --- | --- | --- | --- | --- |
| 0 - 3 | 3.5 - 4 | 4.5 | 5 - 5.5 | 6 - 6.5 | 7 - 8 | 8.5 - 9 | 9.5 - 10 |
| Poor | Average | Acceptable | Satisfactory | Good | Very Good | Outstanding | Excellent |
User Comments
Login or register to join the conversation