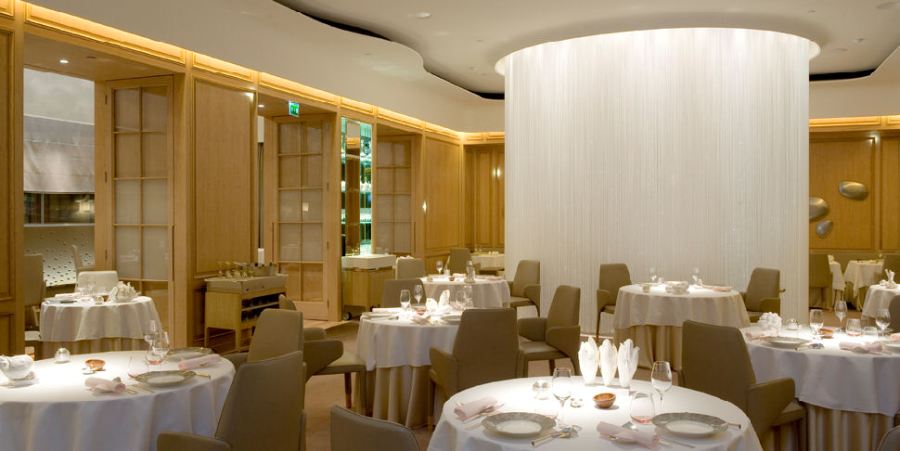 I decided to write about a 3-Michelin star restaurant on a really crucial day for Greece, a day when our European future is decided.  This kind of luxurious establishment might be made for the rich but it is also a beacon of culture. How does it do that?  Through promoting quality, organic ingredients, small producers and creativity and by giving work to many people who can make their life and ours better as a result.
This has always been a great restaurant, hence the 3 Michelin stars, but right now what it provides its customers is a once in a lifetime experience.  Everything works well: the space, the details in the crockery, the choreographed service, the central table with its 4500 optical fibres and the new summer menu which is where head chef Jocely Herland gets a chance to shine.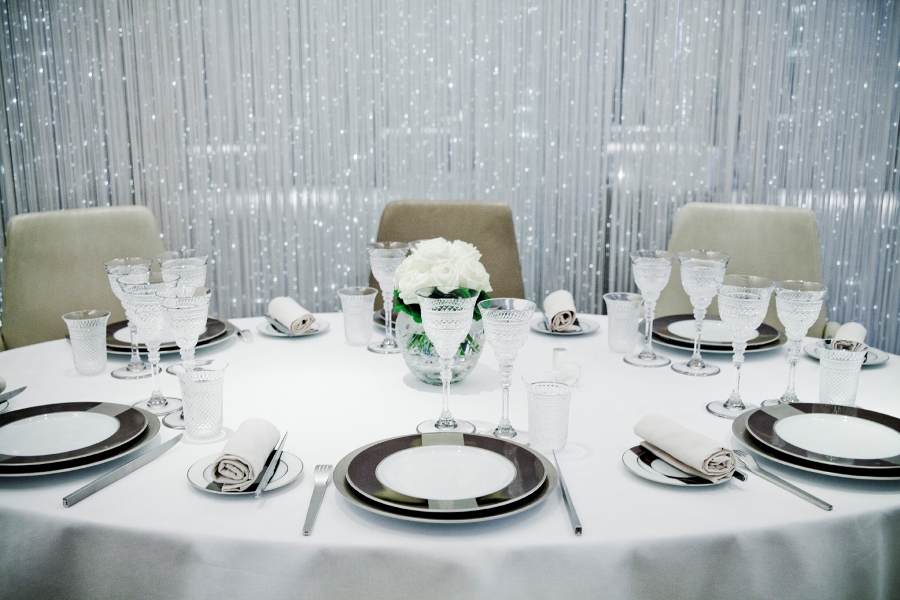 I tried a great dish, the back ravioli with langoustines in a ginger infused consommé. The sweetness of the ravioli worked in contrast with the fiery broth, making for a delightful dish, which perfectly demonstrated fusion cuisine with its Asian and French influences.
I was impressed with the citrus encrusted sea bass, a true flavour explosion that reminded me of a Mediterranean orchard. I revisited the immaculate Tournedo Rossini, a lesson in French cooking but also a technical feat as it combines beef fillet, bread, foie gras and truffle sauce. It was so light and balanced to perfection.
I also have to mention chef patissier Angelo Ercolan, who not only is responsible for the amazing soufflés, the baba au rum and vacherins but he also made a special, not on the menu, croquembouche for my other half's birthday.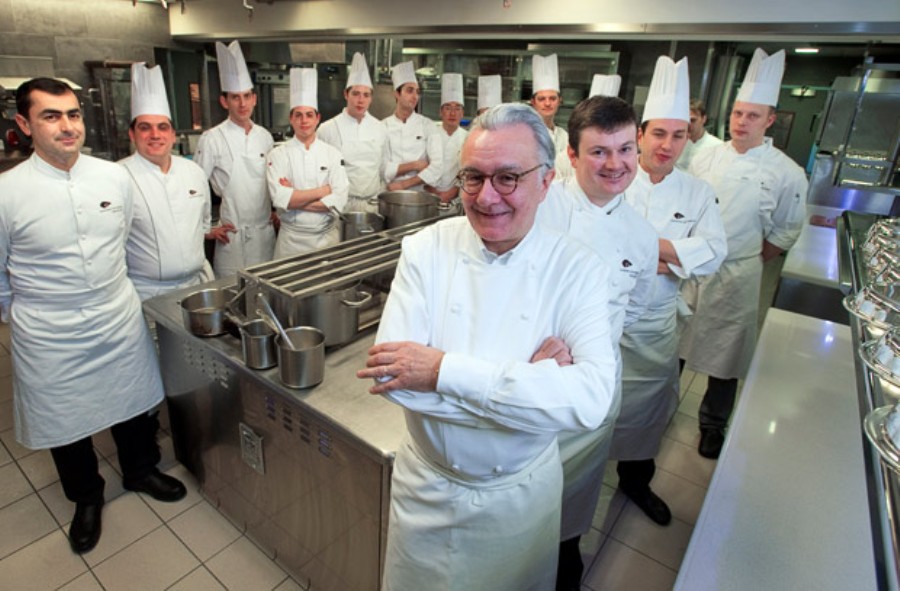 If anyone is in any doubt about whether we should stay in Europe or not, I would suggest he came by Alain Ducasse at the Dorchester first. It's an experience that reminds you that in a free society, hard work can allow you to live in an environment which is cultured and refined.
Rating: 9.5 / 10
Scoreboard Key
0 - 3

Poor

3.5 - 4

Average

4.5

Acceptable

5 - 5.5

Satisfactory

6 - 6.5

Good

7 - 8

Very Good

8.5 - 9

Outstanding

9.5 - 10

Excellent
| | | | | | | | |
| --- | --- | --- | --- | --- | --- | --- | --- |
| 0 - 3 | 3.5 - 4 | 4.5 | 5 - 5.5 | 6 - 6.5 | 7 - 8 | 8.5 - 9 | 9.5 - 10 |
| Poor | Average | Acceptable | Satisfactory | Good | Very Good | Outstanding | Excellent |
User Comments
Login or register to join the conversation