Albert Adria characterises this pop up restaurant, in the wonderfully renovated Café Royal hotel, as an experience and he would be right. This is more than a meal and more than a restaurant, it's the 2016 version of El Bulli if it still existed and it were in London of course.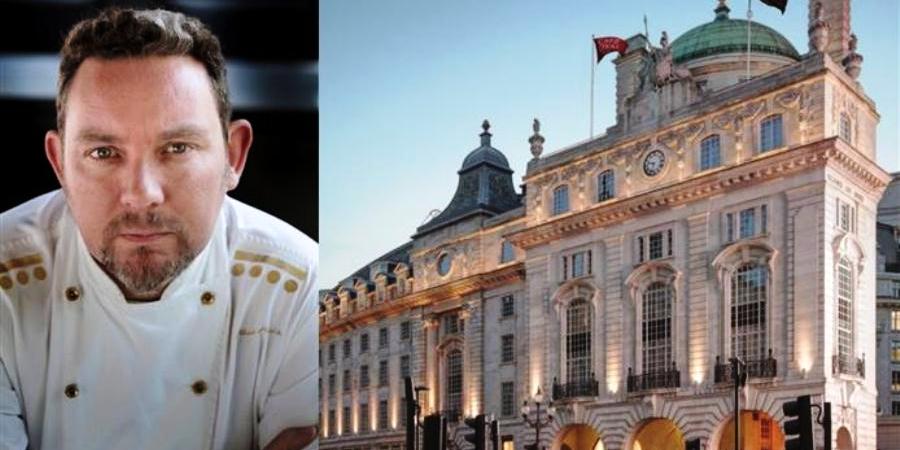 The experience starts with a type of afternoon tea in the beautiful Oscar Wilde bar on the ground floor. This bar is one of the most luxuriously sexy places in London and it's easy to understand why a famous writer would have loved it here. The ambiance and the "magic spirit", as Kavafis would say, are a perfect combination for some great nights ahead. As far as the Adria tea is concerned, it's basically an absinthe based cocktail. It's accompanied by a three tier tray with savoury bites which, as expected, are full of little technological miracles and taste explosions. Anyone who's been to Barcelona's Tickets and 41st experience will find some of these elements familiar, particularly the infamous liquid olive, which is the first taste of the evening.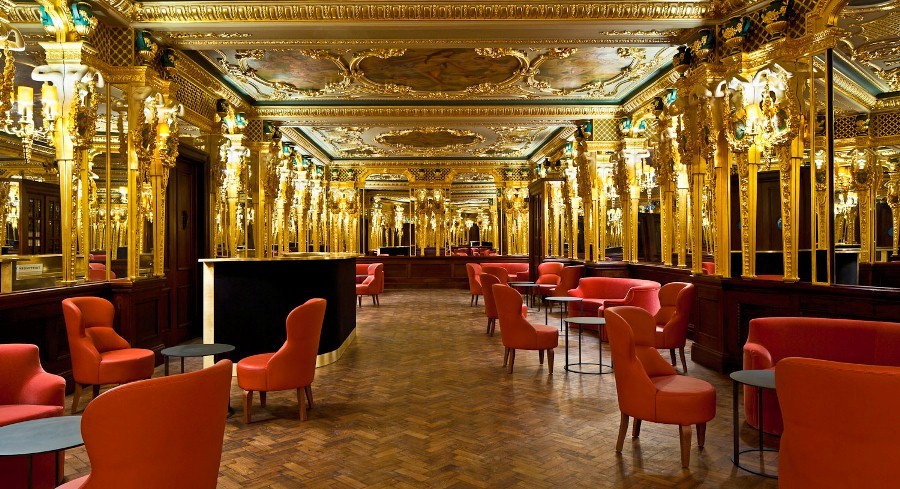 After you acclimatise and get a little giddy, they escort you upstairs to the Domino restaurant. In the elevator there is a guy who looks like he's stepped out of a Spanish pantomime, who takes a selfie that you will be given as a memento at the end of the evening. I actually hate surprises, and selfies, so the thought of doing away with him and making it out to look like an accident did cross my mind.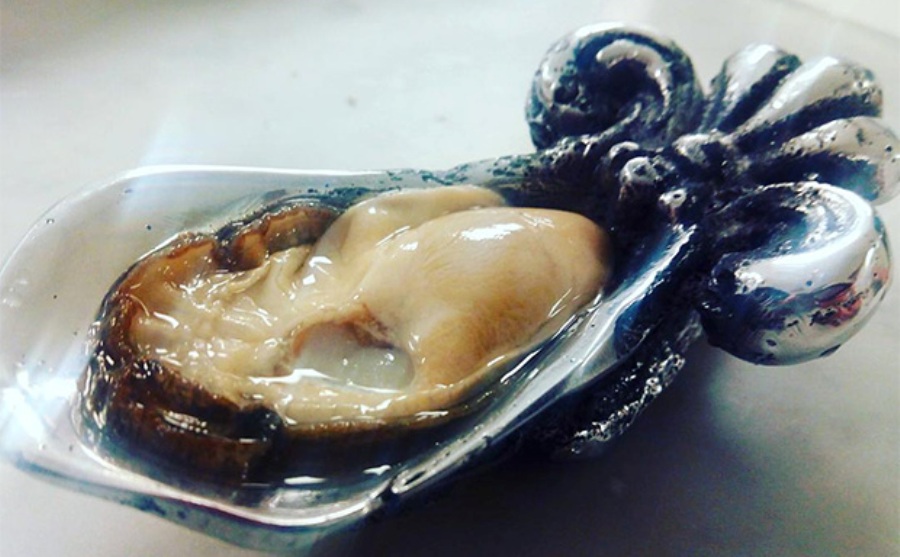 The first floor restaurant is the setting for the second act, which is called the "surrealist menu", and includes the biggest servings. Out of the ten dishes, I have to single out the amazing avocado cannelloni stuffed with crab mousse which was served in an unexpected manner and had a different type of balance of ingredients.  Generally speaking you can come across this kind of dish elsewhere which shows you that even tired ideas can be reborn if you can get the balance right.  Another impressive flavour was the tea infused butter served in a silver Amalthea horn that accompanied the bread, which was actually more like a big cracker. The smoked salmon was served with surgical tongs and the meat pie was an English countryside inspired dim sum. There was a great spaghetti dish with truffle and oyster stock and a fillet with super tasty potatoes.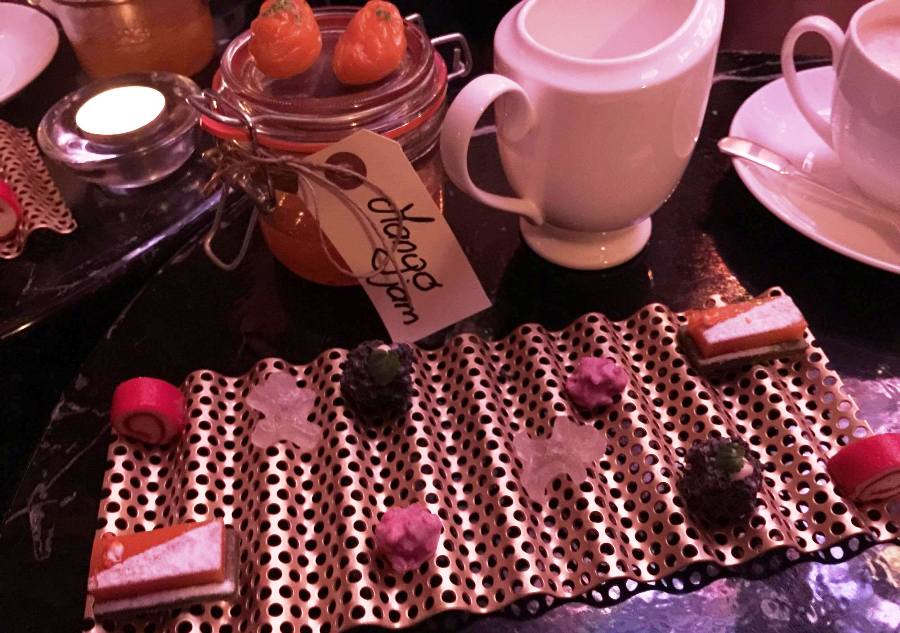 The point where you literally wanted to bow to Adria's greatness was the dessert, as he is a patissier above all. The cheesecake was a personal serving of a head of cheese with a label tied up with string which you then spread onto biscuits, a total miracle of flavour and technique.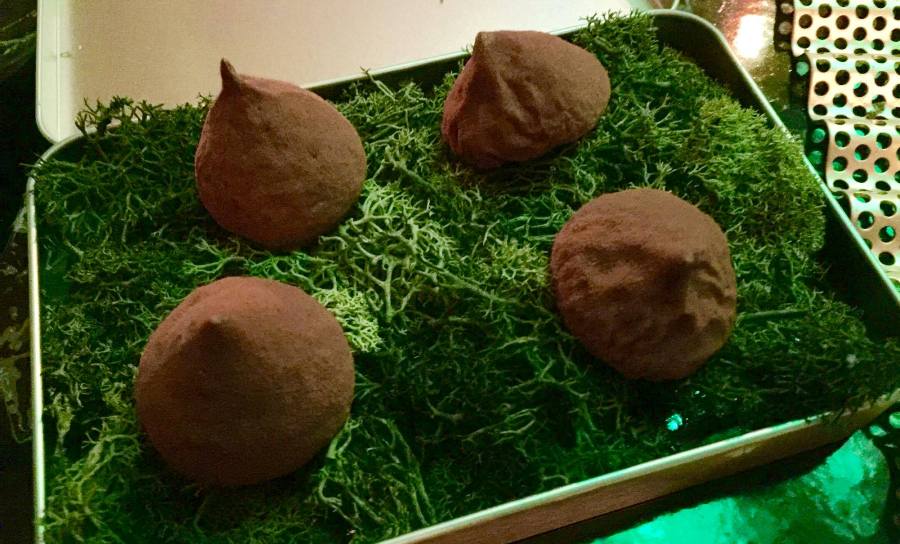 Just when you think it's over, you go back downstairs to the bar where the lighting is now different and there is dance music playing. A tray of petit fours is served along with the coffee and the classic after eight mints are placed on top of mint grass. In the end a cigar box with real cigar smoke is served containing chocolate cigars stuffed with two different types of cream.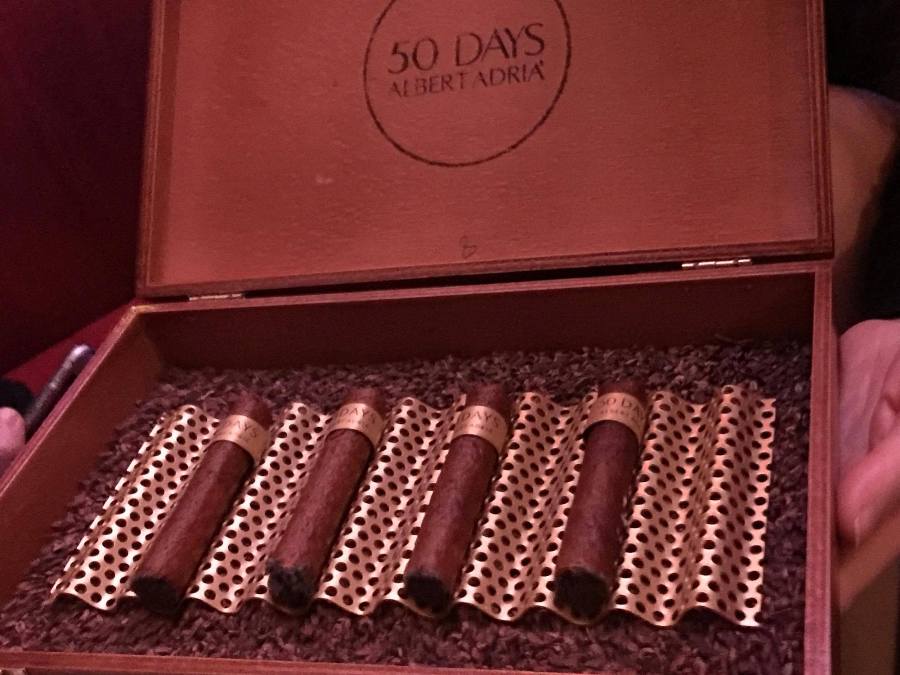 The experience ends and leaves you grinning from ear to ear, and despite being £150 lighter, you don't regret a thing. Unfortunately the rest of the season is booked out but you can still get a seat at the bar, which is the most fun part anyway, and that way you avoid the selfies as well.
Scoreboard Key
0 - 3

Poor

3.5 - 4

Average

4.5

Acceptable

5 - 5.5

Satisfactory

6 - 6.5

Good

7 - 8

Very Good

8.5 - 9

Outstanding

9.5 - 10

Excellent
| | | | | | | | |
| --- | --- | --- | --- | --- | --- | --- | --- |
| 0 - 3 | 3.5 - 4 | 4.5 | 5 - 5.5 | 6 - 6.5 | 7 - 8 | 8.5 - 9 | 9.5 - 10 |
| Poor | Average | Acceptable | Satisfactory | Good | Very Good | Outstanding | Excellent |
User Comments
Login or register to join the conversation