It's obvious that the ritual of tea drinking is not as popular in Greece as it is in other countries.  It still is noteworthy though that we have very few tea rooms and tea shops, with the exception of places like Madras, O dromos tou chayiou and Tsaina.  However, the tea rooms that do exist know what they're doing and are a great post lunch, pre-dinner or even brunch options for those who are looking for something different.
Grande Bretagne Hotel - Do it like the English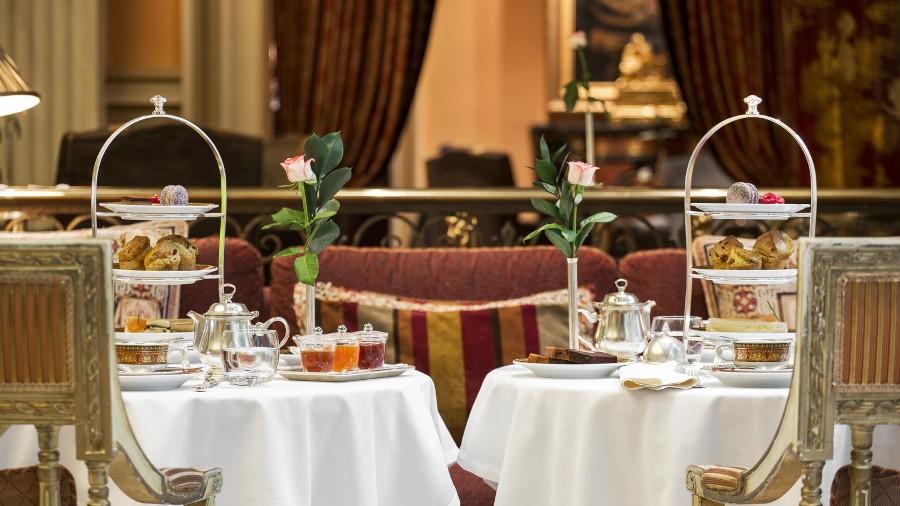 This is the closest you're going to get to being in Britain.  If you're a fan of English tea rooms, then the hotel's Winter Garden will give you the same royal treatment. A big selection of rare teas from all over the world served in exactly the right conditions; porcelain cups and a beautiful art de la table is the name of the game. You can either order the freshly baked cupcakes or go for the full English afternoon tea experience, which includes crabmeat sandwiches, scones and other delicacies.  The beautifully turned out atrium feels luxurious and will really make you want to stay for the full experience.  12pm to 8pm.
Grande Bretagne Hotel, Syntagma Square, 210 3330000
Chai - The connoisseurs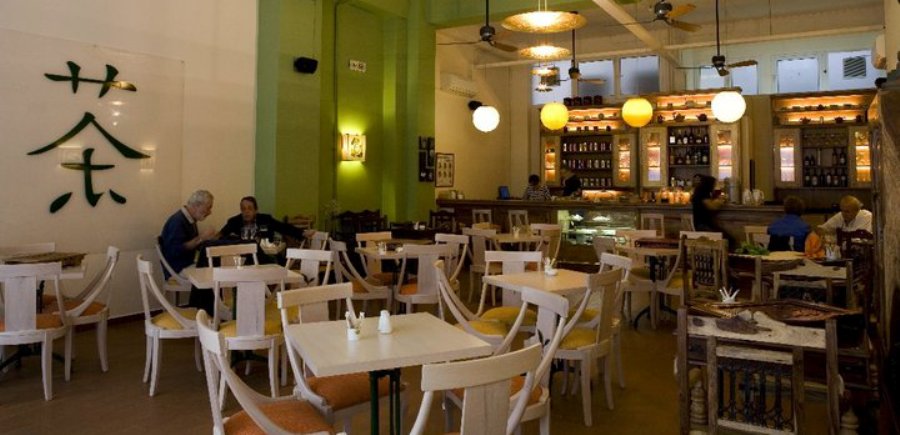 An authentic tea house, completely dedicated to the refined drink.  The room is beautifully decorated in a colonial style, with high ceilings and great attention to serving each tea as it should be, down to the exact brewing time.  Lovely crockery, porcelain, glass, brass and clay tea pots as well as more than 80 different teas from China, India, Japan and Sri Lanka, round up the scene here.  They make some great in house sweets and savoury treats under chef Jean Pierre Zaclot, organise tea tastings (including a Chinese tea ritual) and offer the full 5 o'clock tea experience with sandwiches, muffins and cake.  At weekends, they also offer a buffet brunch. 
Lykavitou and Al. Soutsou 19, Kolonaki, 210 3388941, www.tea.gr
Peonia - Tea, artists and zen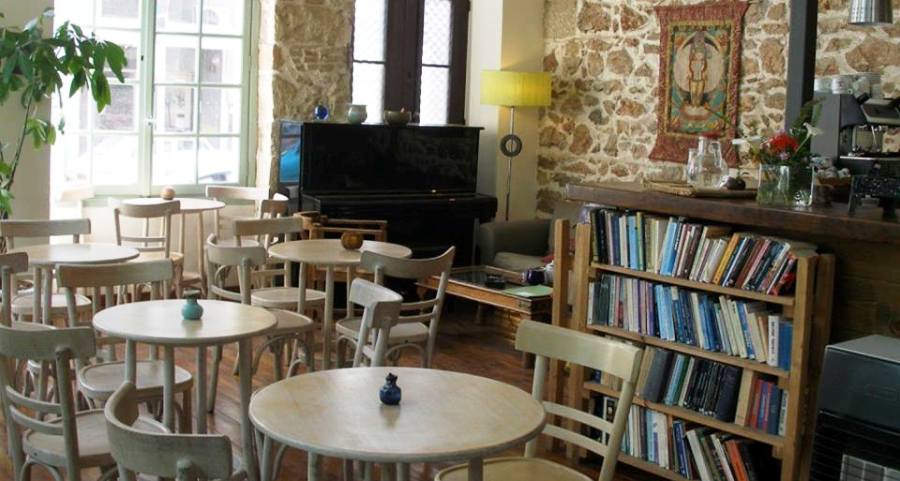 A tearoom in an old neoclassical building which has such a relaxing atmosphere that you can't but talk quietly. Teas and herb-based drinks from all over the world are served here and sold in their shop on the first floor.  Our favourite is the Oolong green tea from Taiwan, which is served in the traditional Chinese way.  Whatever you choose, the art de la table is perfect with beautiful teapots, miniature cups and strainers as well as Japanese crockery.  Organic sweets and some healthy snacks are also on offer.
Amfiktionos 12 and Poulopoulou, Thissio, 210 3410260 / 2130404646, www.peonia.gr
Petite Fleur - Tea from the Belle Epoque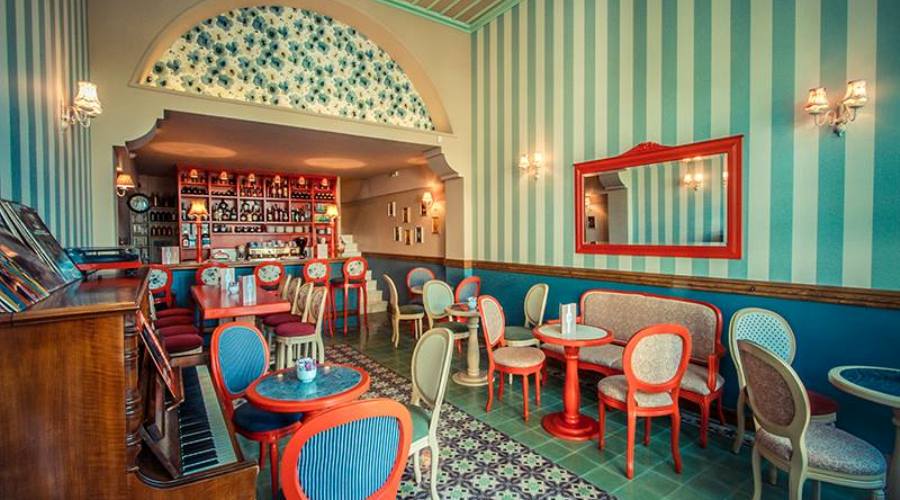 The Petite Fleur concept is now so successful that they have expanded to 6 locations all over Greece.  The small, but perfectly formed, Kolonaki tearoom was the first one, opening back in 2001.  The theme is pure Belle Epoque, with romantic touches in the floral wallpaper, the intricate flooring, the vintage French chairs and tea sets, as well old French records from the interwar period.  Petite Fleur is well known for its Valhrona hot chocolate, its organic coffees and the French kusmi tea range.  Their range is not as extensive as other places mentioned in this article, but we had to include this chain because of its wonderful atmosphere, its sweet treats (lemon pie, chocolate tart, carrot and chocolate cake) and its range of sandwiches which are perfect with a hot cup of tea.
Eleftheroton Square 2, Chalandri, 210 6814825, www.petite-fleur.gr
Strofes - A patina teahouse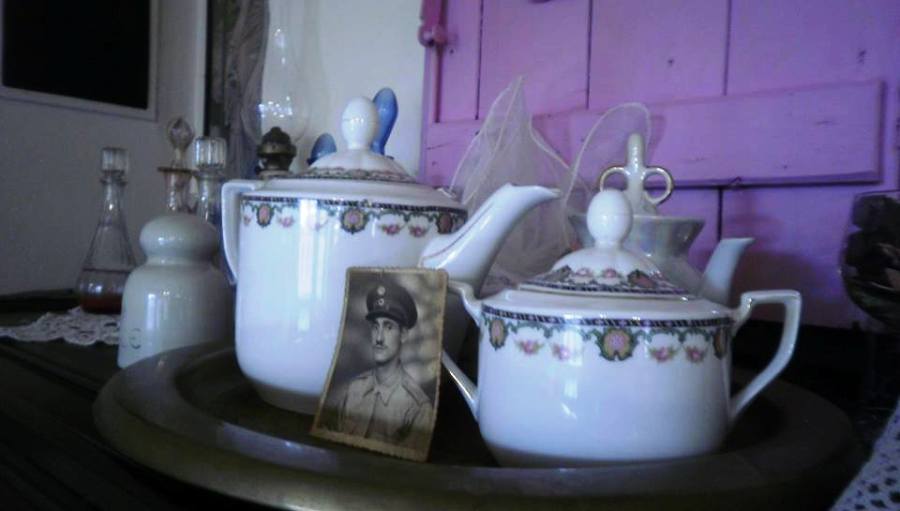 Strofes dates back to the 80s and has the ambiance of an old school kafenion. Old posters and postcards, antique tables, old Singer sowing machines and rare vintage magazines really take you back in time.  There are 100 types of tea here, which are served with a real respect to each variety, all in porcelain cups.  The food menu includes some sandwiches, cakes and apple pie.
Hamilton 7, Victoria, 210 8833625
User Comments
Login or register to join the conversation