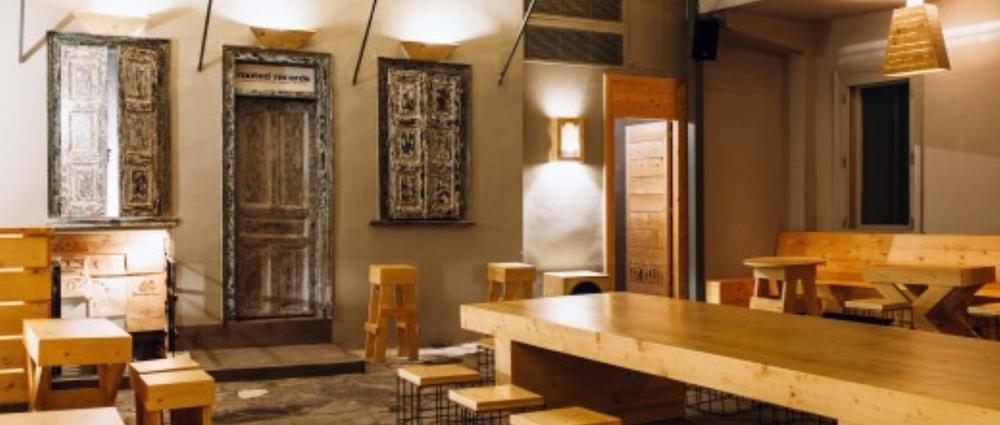 There are many factors which have given Art Space a bit of an edge: the support it provides creative Athenians, the mix of architecture, eating and arts in all its forms and the history of the space itself.
Root Art Space is a multi purpose space but not in the way we're used to.  The area is Thissio, just a stone's throw from the Acropolis, occupying the same spot as King Otho's stables which then became a primary school and more recently the legendary 'Stavlos'.  Walking in, you're immediately faced with a big and beautiful space which stretches to 850 square metres; minimal design, a unified colour palette with industrial elements throughout.  There is a room on the left and one on the right, both filled with furniture made by Greek artists which you can buy before you leave.  At Root Art Space if you like what you see, you can buy it; whether that is something hanging on the wall, the chair you're sitting on or the plate in front of you.
There is also a room full of vinyl records, with rare finds any discerning music fan would appreciate and which you can of course buy if you like.  The theme continues with the wine cellar where you can find 50 labels from Greek and international vineyards, which you can either buy at retail prices or enjoy at your table with a corkage fee of 12 euros.  Root Art Space loves interacting with its customers and its staff alike.  When there is an exhibition on, in one of the rooms or floors, the staff wear specially made tops that depict the event's main concept.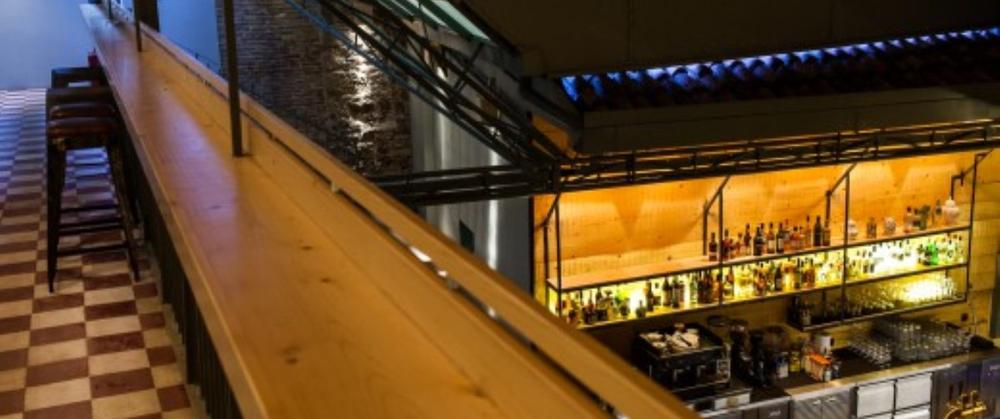 There is one more reason to visit Root Art Space, and that is the restaurant.  Kifissia's Dalliance House team are behind it, with Yiannis Samaras heading the bar and Avgeria Stapaki in the kitchen.  As with everything else here, taste is elevated to an art form.  Combing modern classics with Paleo dining, the team introduces Athenians for the first time to a Paleo friendly menu with fresh and raw ingredients with a nod to Mediterranean cuisine. 
The wellness bar and cocktail list include sugar and gluten free drinks, speciality coffees from all over the world, herbal brews and antioxidant cocoas drinks.  It's also worth mentioning that you can choose to spend your time in a smoking or non-smoking area.
A great reason to visit would be the first Film Festival organized between the 25th and 27th of February.  The programme includes film showings, competitions, seminars and talks with a view to introducing the latest from the world of modern cinema as well as new filmmakers from all over the world.  Root Art Space is modern, elegant and well thought out.  It's something unprecedented on the Athens scene and it's definitely worth your attention.
Iraklidon 10, Thissio
User Comments
Login or register to join the conversation