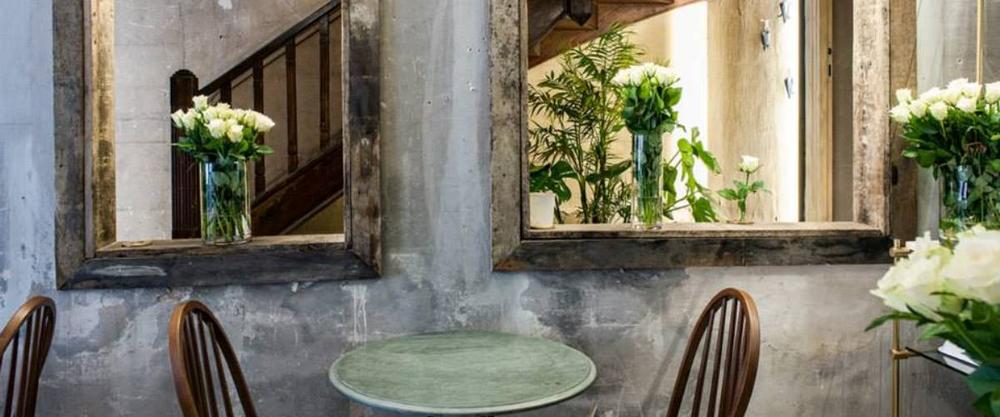 Philos is yet another example of a string of recent innovative openings in Athens' city centre. I can't really place it in any particular category.  It's open all day but it's more than an 'all day' bar.  You can shop there but it's not exactly a shop. You can eat there too but you wouldn't quite call it a restaurant either.  Philos is a bit of everything and although that may sound a little all over the place, it's actually one of most stylish places in town.
As you walk down ugly Solonos street you very rarely look around and Philos hasn't even got a sign outside.  There is just a wooden door as part of an old Athenian mansion house.  The natural lighting is part of a design concept I can't really describe either.  It reminds me of the English countryside in a way but also of old Athens as well. The interior space has been left relatively untouched with an imposing wooden staircase, a marble washbasin on the first floor, a cast iron skillet and rooms demarcated by black and white flooring.  There is glass everywhere with gold painted metal details shining in the light.  As you walk in, you can see a handful of tables, cool faces and some great looking crockery.  In the back is the kitchen while on your left, a stylish big shelving unit reminds you that you can shop here too.  On the top floors the pattern continues with some spartan shelving with backpacks, bathing costumes, some aprons and nick nacks.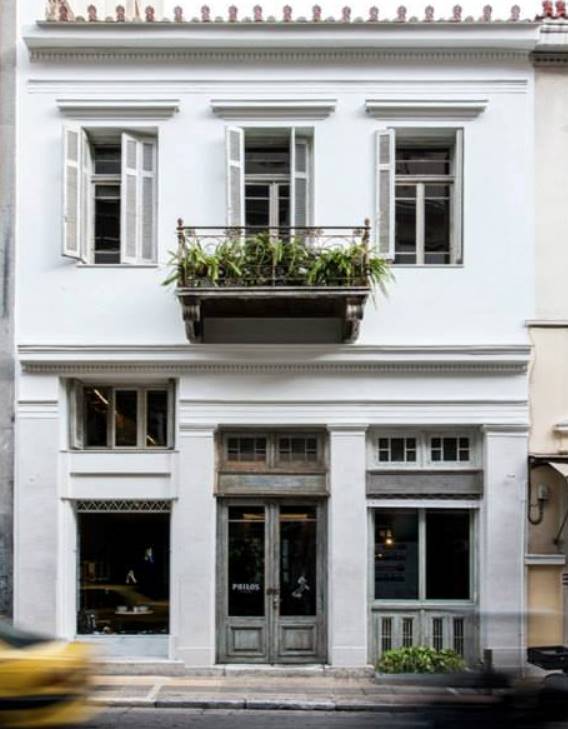 The café with its limited seating seems to be the focus though.  There are a lot of egg based dishes: poached, fried, kayana, Benedict, served with polenta, bacon, grilled tomato or mushrooms.  If you don't like eggs, there are also tasty tarts on the menu which change daily.  There is a BLT with caramelised bacon and homemade mayonnaise, pancakes with vanilla crème and caramel as well as French toast with honey and cinnamon.  As for drinks, there is Greek wine as part of a list which is limited but well put together.
Philos is a good looking one-off which stays open from first thing in the morning until early evening. Definitely worth a little visit!
Solonos 32, Kolonaki, tel: + 30 210 3619163
User Comments
Login or register to join the conversation