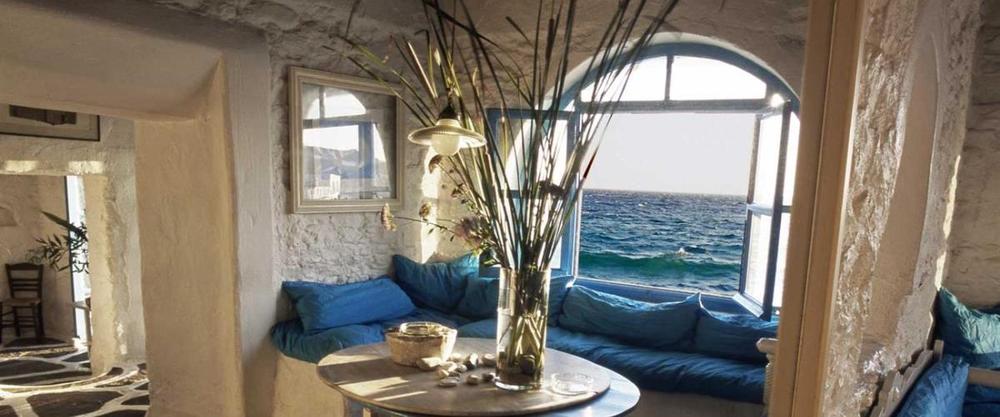 Another legendary Mykonos venue bites the dust, following in the footsteps of Veggera, Pierro's and Philippis.  The island has been changing for a while though.  For me the defining moment was 6 years ago when Amadeo* told me that he'd sold his Kounoupas house and decided to bid farewell to 40 years' worth of summers.  "CU in Paris, London or New York love" he said in his text that signalled the end of an era.  A couple of seasons before that, I started to notice many of my friends had stopped coming and the feeling of being at home when walking down Matoyianni was just not there anymore.
I have written hundreds of pages on Mykonos, starting with 1999's Athinorama Mykonos guide when such a thing was an unknown concept in Greece, all the way to the amazing Mykonos Confidential, the best magazine ever on Mykonos.  In between, my Mykonos articles have appeared in Status, Ef Zin, Athens Voice, Nitro, 2Board, Blue, Lifo and the British editions of Traveller and Tatler; I think I may give myself the official title of Mykonographer.  From that first summer in 1969 when I arrived as a five year old and had to go down that scary rope ladder from the ship to the boats that were to take us to shore, up until September 2009 when I left our house for the last time, Mykonos has been associated with every major event of my life.  It's where I spent most of my childhood summers, lived my wild youth, fell madly in love, met some of my favourite people, got married, had tons of fun and did some of my best work. It's a very special place for me even though I am no longer physically there for a variety of reasons.
I know I must sound like Mr Zachos (Hatzifotiou, a legendary Greek journalist) but I know it's not so much the island that has changed, it's us.  We're older, less carefree and socially naïve so we just cling on to our memories, which make that part of our lives seem lighter and brighter.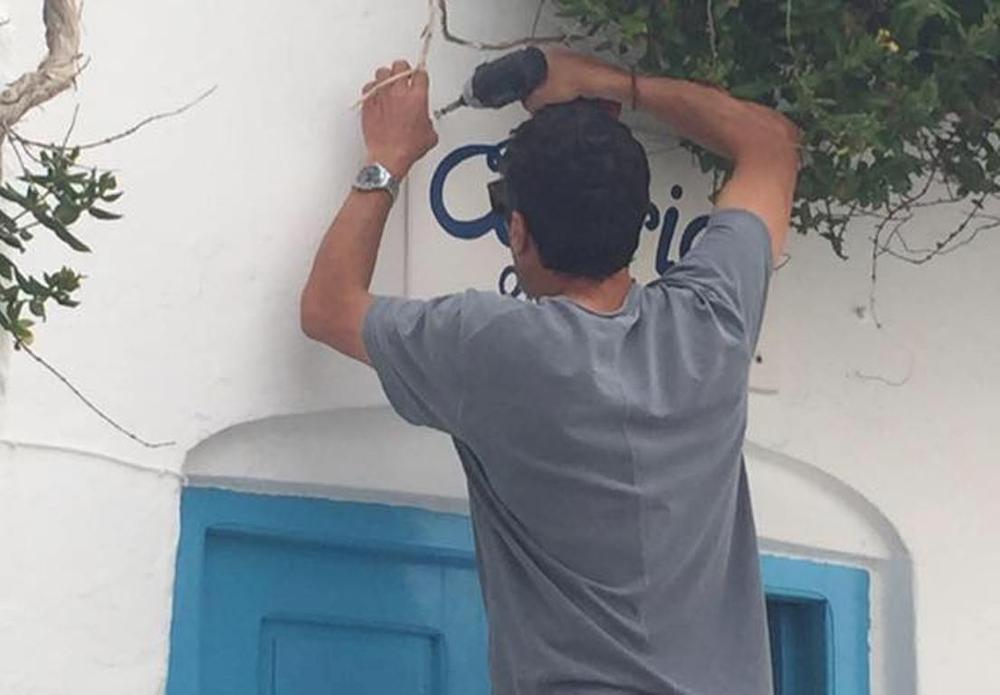 Despite our moans, groans and deep analysis, Mykonos is doing fine.  During the worst time in recent Greek history, the island is bursting with visitors. There are constant new openings and glossy magazines are always full of celebrities photographed on its famous beaches.  Mykonos is an island which has been able to evolve with the times and is at the heart of Greece's heavy industry, tourism; an industry which seems to be moving ahead despite everything going on around it. It may have morphed into a playpen for the rich and famous but I guess that can only be a bad thing for those of us who remember the good old days, not for any of the people who still flock there or have businesses there.  If I have learnt anything in my 50+ years on this planet, it's that life moves on and we have to go with it even if we have to change course along the way.
Like a true Polyanna, I am going to say goodbye to Caprice with a smile, gratitude for all the amazing moments we've had there and with a little nostalgia for who we once were. I also want to wish nothing but the best for everyone who still lives and works in Mykonos.  Some of them are actually some of my dearest friends:  Zannis Frantzeskos, Tasos and Nikolas Ioannidis, Mimis Foukas, Andreas and Yiorgos Pitsilis, Yiannis Morakis, Yiorgos Papageorgiou, Babis Passaoglou, Omiros Evangelinos, Kostas Papatrechas, Stella Kostalou, Katerina Nazou, Irene and Manos Roussounelos, Maria and Vicky Kousathana, Roi Deldimou, Daniele Chantini and many more who I'm sure I'm forgetting but who will hopefully forgive me as I write this in haste. Some of us might not be there any more but a piece of our heart will always stay… Have a great summer my loves…
*At the risk of sounding like a snob, something I'm really not, I have to say that if you don't know who Amadeo is, then you're among the lucky ones who could not be less interested in whether Mykonos has changed or not.
User Comments
Login or register to join the conversation