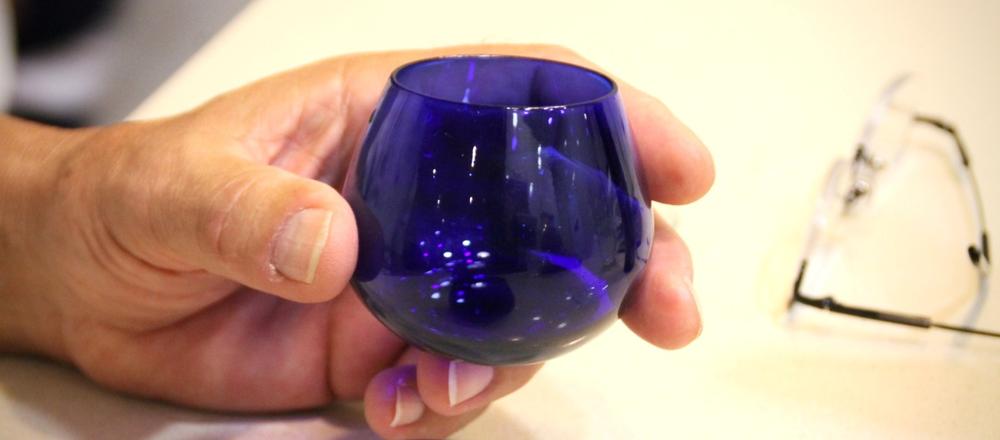 I could dedicate page after page to Greek olive oil. Not so much because of the various methods of production or the specific varieties, but mainly due to the fact that it's intrinsically linked to the Greek DNA and it forms the basis (alongside salt and flour) of our gastronomic culture. Greece is probably the only country in the world where you can say 'oil' and people will understand you're referring to olive oil. No matter how many times I see Greek olive oil used in great international restaurants, I always feel the same pride and excitement. 
Greece is one of the biggest olive oil producers in the world and by far the highest consumer of it on a per capita basis. Another important point is that 80% of the oil produced here is in the extra virgin category. These facts alone would be enough to make organising an international olive oil competition in Greece the obvious next step. This is a real competition with an international judging committee and samples not just from Greece but from all over the world. 
Athena International Olive Oil Competition will take place in Athens on the 21st and 22nd of March 2016. As goddess Athena gifted the city of Athens a sacred olive tree, the competition will be hosted in Plaka, at the Electra Palace hotel, so that the judges can keep the Parthenon in their sight!
Some of best-known judges in the world have already accepted the invitation to attend "Athena". Italian Antonio Lauro, possibly the most respected international judge, and the American co-founder of the Extra Virgin Alliance, have stated their satisfaction that this kind of competition is taking place in Greece alongside similar events in New York, Tokyo and elsewhere. The organisation is headed by Dinos Stergidis with Vinetum representative Maria Katsouli as the second in command. Maria is a certified olive oil taster while the panel leader is the internationally established taster Aliki Gali.  
The competition will take place annually and will be key in improving the overall quality of Greek olive oil as well as its image overseas.  It will also spread the word, not only through the promotion of the event itself but through the opinion makers who will attend it. The aim is to also develop sales, not just in the Greek but primarily in the international market. 
We wish the organisers every success in the world and we will be back with coverage of the event next month.
For more information contact 210 7660560 or www.athenaoliveoil.gr
User Comments
Login or register to join the conversation