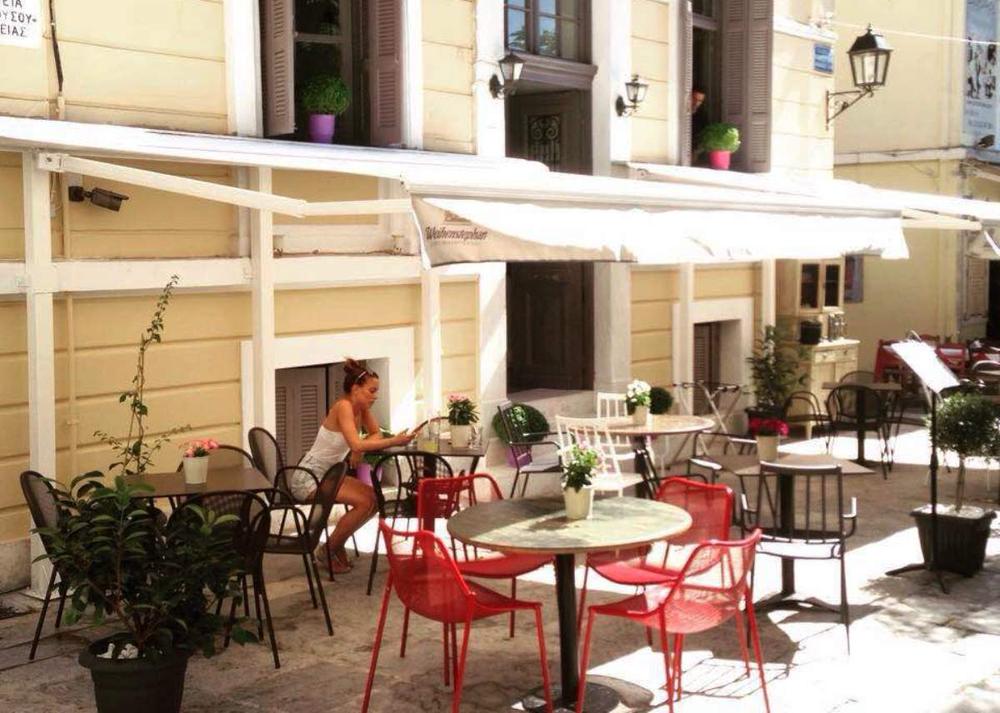 7 Food Sins is only a few days old but already sticking out like a sore thumb in the heart of very picturesque Plaka.  Restaurants that are actually any good are hard to come by in this part of town so a concept like this is already being noticed.
This is a very cute gastropub with a few modern touches that don't take anything away from the classic elements, which make it immediately recognisable; take the pretty bar with the eight draught beers for example. The bottled beer selection from all over the world is interesting and includes many good Greek labels like Nissos Pils from Tinos and Crazy Donkey from Santorini. There is a small but well put together wine list, some aperitifs, a few cocktails and a series of spirits which round up the alcoholic section nicely. The menu is designed by the talented Tasos Stefatos, who worked alongside Ettore Botrini for years. Obviously influenced by his mentor, he has put together some playful but gourmet street food options which are pretty tasty.  Some of them could do with a bit more work though, especially in their delivery.
Based on what I saw, I would say it's only a matter of time before the kitchen team find its rhythm. I'll only mention a couple of sins at this point, one which personifies everything that is wrong and one which equals total bliss.
The inside out souvlaki was made up of a pita made of mincemeat, which was cold and bland and a good but strong tzatziki that overpowered everything else.
The dish which best shows 7 Food Sins' potential is the perfect crunchy moussaka.  An impeccably fried flute with all the melt in the mouth moussaka ingredients within it and a great béchamel sauce poured over it taking it to a new level.
I'll come back to 7 Food Sins a few times more.  There is a good energy here and some signs of good things to come.  If nothing else it brightens up an area lacking in good options.
P.S. 1 they also serve really good espresso and juices to die for
P.S. 2 how good would it be not to have to listen to endless replays of Zorba from neighbouring establishments...
Info: Filomousou Eterias 1, Plaka, tel: 210 701 1108
Price: €20-30, open all day
User Comments
Login or register to join the conversation