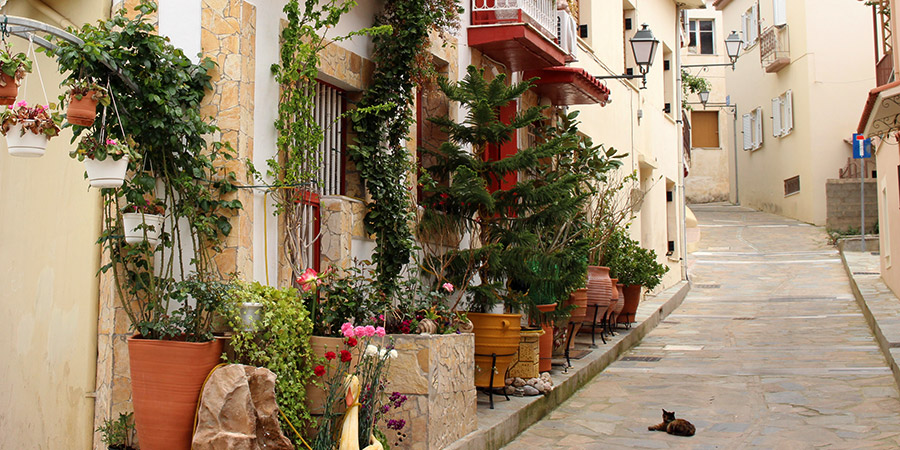 If anyone were to ask me which city I thought was going to be the next big thing, and not only in a culinary sense, I would easily say Kalamata.  The
Peloponnesian Marseille still has a lot in its arsenal which hasn't yet been used to promote the city.  Kalamata was known in ancient times as Fares.  Today's name is due to the local reeds (kalamia) or potentially because of the church of Panagia Kalomata which was in the Kastro area.  Kalamata begins its rise in the 13th century A.D. after a series of invasions (Franks, Venetians, Ottomans) and continues into the 19th century when Kolokotronis and Mavromichalis liberate it from the Turks on the 23rd of March 1821, thus signalling the beginning of the Greek revolution.  At the end of the 19th century, the port is built and there is an economic boom because of olive oil exports which unfortunately only lasts a short while, taking us to modern times and a prolonged economic crisis. In 1986 the catastrophic earthquake leaves very few buildings unharmed.  The city has been finding its feet since then and that effort has started to bare fruit.
Kalamata olives are not a new product

They're at the core of this city's fortune.  A product with a European Place of Provenance, still greets you on arrival with the smells that emanate from the many olive presses in the area.  Despite this protection, Kalamata olives somehow only manage to account for 4% of the overall Greek olive production.  The brand alone is not enough any more, there needs to be new ways to make use of the Messinian land's wealth which include other olive varieties like Koroneiki or Mavrolia.  The new air of financial upturn has had a lot to do with the new motorway which has made the trip from Athens last less than 2.5hrs, and the airport which has become international and welcomes charter flights from around the world. I travelled there in style and comfort with a Volvo V60.  In addition to olive oil, Kalamata is looking to establish other products, like figs for example.  A good example is Athanasiou patisseries which make various fig products, including chutney.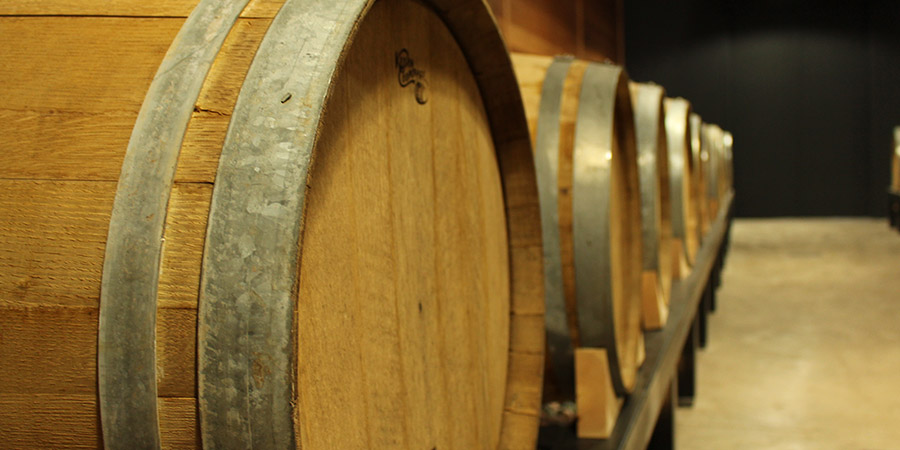 Growth
Another important business in the area is the Kallikounis Distillery, the oldest in Greece, dating from 1850.  I was lucky enough to be given a tour of the grounds and the recently opened shop. Theirs is a welcoming space, summarising the company's 160-year history which starts with ouzo and ends up with Old Sport Gin.  In the same space there are brandy barrels aging and tastings going on as well.
Old Sport is a double distilled premium aromatic gin with 8 herbs and masticha extract. The Kallikounis family efforts are totally in sync with the wind of change in the general area; new businesses with a vision and focus on modern promotional techniques.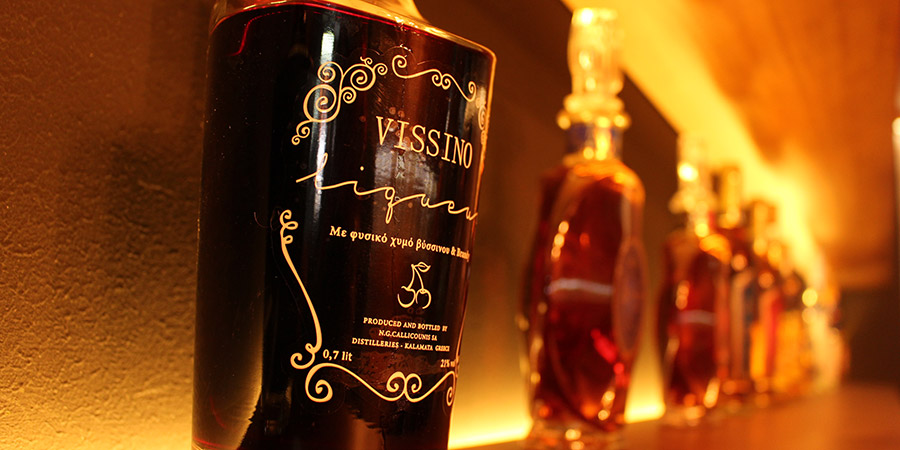 Mr Yiorgos Kallikounis welcomed us and honoured us with letting us try his recently launched creation, a natural sour cherry juice liqueur with 21% alcohol content, one of the best Greek products of its kind. Another well-known Kalamata food business is Papadimitriou with their famous balsamic vinegar and mustards with various herbs and olive oil (http://www.fnl-guide.com/gr/el/the-weekly-basket/basket-29012015/).  The vinegar is produced using local grapes without the use of preservatives or colourings.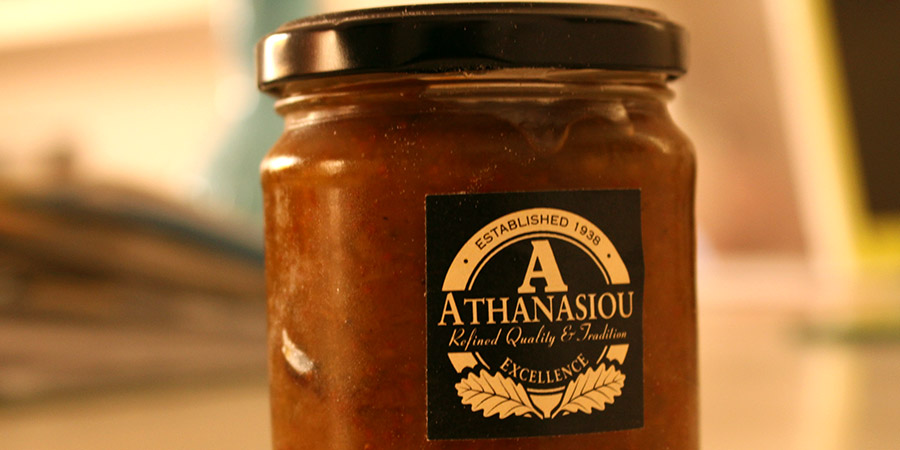 Kalamata figs are gaining momentum again and re-entering the culinary world while lemons and oranges are taking centre stage in the production of sweets and liqueurs.  Talking of sweets, I should mention Athanasiou Patisserie (www.athanasioupastry.gr), a modern brand with great looking stores.  They produce everything on sale and some products are made with the customer present: profiteroles, millefeuille, biscuits, chocolates, nougat, sesame seed bars, cakes and the local delicacy, lalagia. All really tasty and tastefully presented.
I tried an amazing orange pie, galaktoboureko with a rich cream and just the right amount of syrup, figs dipped in chocolate, a sweet and sour chutney with figs, spices and vinegar, and some ice cream with biscuit pieces through it, which proved why it's considered the best in town. While talking with Mrs Athanasiou I soon realised that their products are great due to the quality of the ingredients, but also of the people who make them.  An example of how a local business should work, but one that also has two outposts in Panama and is preparing to open a further two, taking sweets from Kalamata to central America.
Food and Drink
Food in Kalamata is still in flux.  There are many restaurants and bars but there is still a way to go, which is understandable for an area which has only recently become a tourist destination.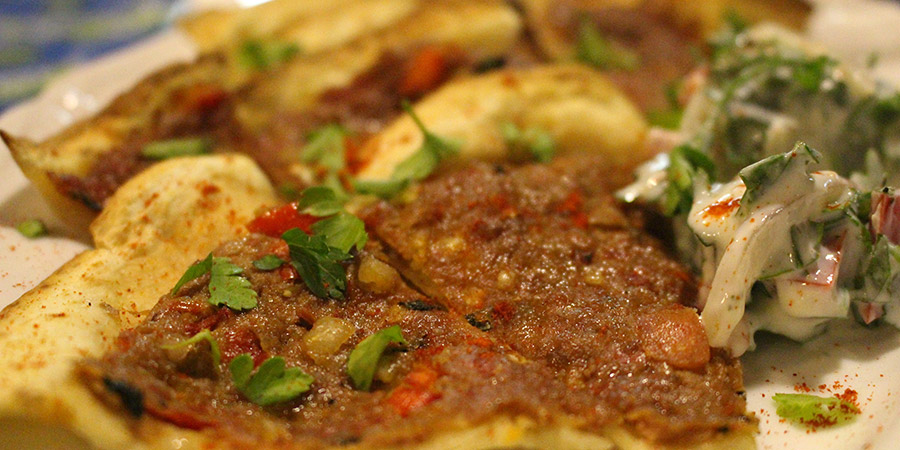 This is bound to change as businesses have started investing in Kalamata and really bringing local ingredients and flavours to the fore.  A great example is Kantoena (www.facebook.com/kantoina) a modern mezedopolio which opened its doors just before Easter in the city's Skepasti Agora (Covered Market).  The market is a place where the buying and selling of agricultural products is a daily occurrence, so Mrs Aggeliki uses these ingredients to cook without a menu and serve them with spirits and wine from all over Greece, including Nemea, Naoussa and Santorini.
Kalamata's restaurant scene seems to stretch from the seafront North towards the city centre.  On the water there are a number of touristy places, ouzeries and mezedopolia.  I would recommend Kyma, which serves a lot of local delicacies like tsiladia, sfela, talagani cheese and cured meat from Mani. Moving towards the centre and on the square in front of the train station, Kardamo has great prices and good mezes like fava with cured meat. There is also Ta Rolla on Othonos square with simple home cooked food, and Kosta's taverna in the West of the city, behind Kalamata's industrial park, a popular place with local dignitaries like the mayor.
The all-day bar restaurant trend seems to have reached Kalamata too.  Luna Lounge (www.lunalounge.gr) stands out on Aristomenous street, above Kalamata's central square (King George the 2nd square), and is a bistro with interesting dishes like mini burgers or a green salad with tuna and marinated beetroot. Perris Panagiotakopoulos has also chosen good Greek wines and cocktail recipes.  Another hot spot seems to be Bistroteca (www.bistroteca.gr), on Kalamata's central square.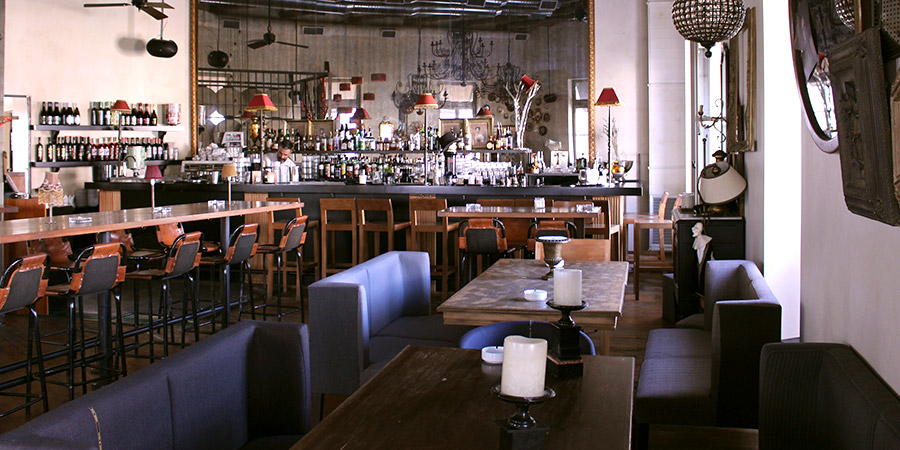 Bistroteca is housed in a beautiful neoclassical building erected in 1926 and is spread over 5 spaces on 2 floors. You can have a coffee, a drink, dessert, a light meal or full dinner here and every one seems to hit the spot.  There is also a great selection of teas and desserts from Athanasiou Patisserie.  The restaurant and bar on the 2nd floor is beautifully designed and would make many Athenian counterparts very envious.  The man behind Bistroteca's concept Spyros Antonopoulos, someone known to us from the Kolokotroni 9 bar in Athens. Spyros's knowledge and good taste in conjunction with the beautiful space, have created a perfect gastronomic experience. Both Luna Lounge and Bistroteca are really expanding what you would expect from a regional capital's entertainment or foodie scene.
Accommodation
There are quite a few good, well-priced hotels, both on the waterfront and in the city centre. Looking at the sea is always something special so I would recommend the seaside hotels all the way to Verga and Kitries.  Some good choices include Electra Hotel & Spa (www.electrahotelspa.gr) at the port, Haikos (www.haikos.gr) and Pharae (www.pharae.gr) on Navarinou street, Filoxenia (www.filoxeniakalamata.com) for those wanting something more refined, Elite City Resort (www.elite.com.gr) towards the end of the beach and Mantinia Bay Hotel (www.mantiniabay.gr) in little Mantinia after Verga, 10 mins south of the city. I'd like to focus on a new hotel though which further shows the city's rebirth: Horizon Blu (www.horizonblu.gr) on Navarinou in the city's beachfront area.  Brand new and with an uninterrupted view of the sea, high quality service and a great welcome offered to all their guests. The hotel is spread over 2 floors, has 35 rooms and 3 suites, some with a private pool, as well as a spa.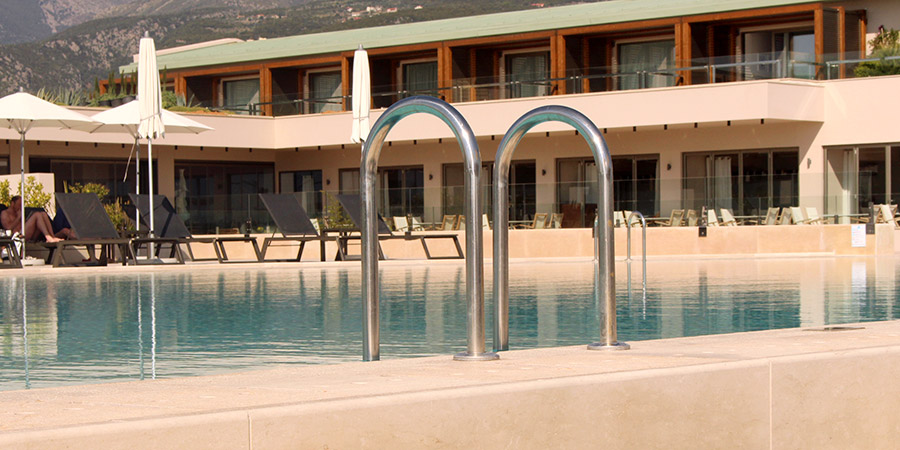 The hotel grounds are spacious with one swimming pool and two decorative pools making you really feel relaxed and calm.  Add to that a pool bar with staff trained by the Bar Academy and the summer restaurant with a view of the Messinian gulf opening in June. The hotel is equipped with Cocomat and Apivita products as well, but the reason I primarily wanted to talk about it is because of the food it serves. The hotel is working with multi-award winning chef Hector Botrini, which is proof of the owners' dedication to providing a top notch hospitality package.
Kalamata reloaded
Kalamata is changing and more and more business people are seeing its potential.  The Costa Navarino (www.costanavarino.com) effect is obvious and is changing the whole area. The new motorway and the re-opened airport were game changers. Just before my trip began, the Messinian chamber of commerce informed me about a programme called Med Diet, which aims to have a sign local restaurants can use to show they are promoting products from the region.  Important chefs like Paris Kostopoulos are at the helm of the change taking place in Messinian cuisine as a whole.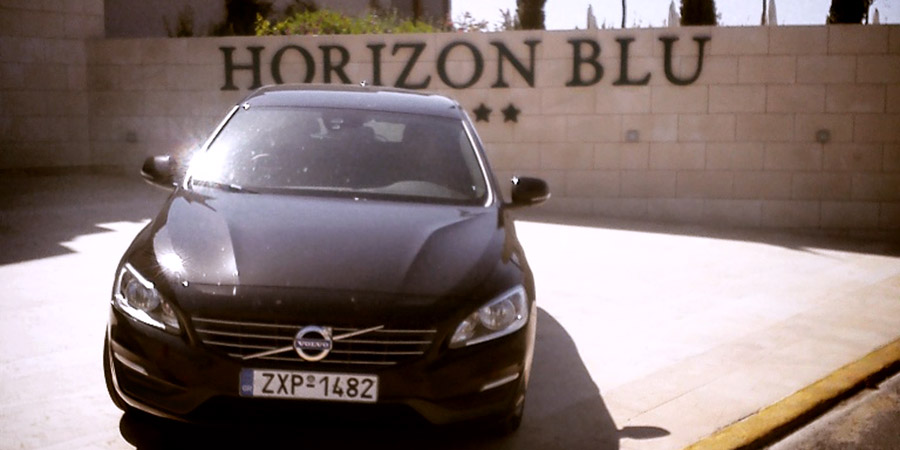 Kalamata offers cultural and historic heritage (International Dance Festival), a unique geographical position and tourist destinations within a few hours' drive (Pylos, Yalova, Methoni, Koroni, Kardamyli, Areopoli, Dyros, Taygetos), local businesses (Karelias, Kallikounis, Papadimitriou) and of course the ever present olive presses.
  A true force to be reckoned with.
User Comments
Login or register to join the conversation