The fact that Pireos bank has decided to open a hotel is news in itself. When this investment is in collaboration with another major player, in this case Domotel, it makes for an even juicier story. The opening of Domotel Kastri Contemporary Hotel in Nea Erithrea is one of the most important business deals made in an otherwise difficult year for business in Greece. 
One of the main goals for both partners is to develop a corporate hot spot as well as a destination for gastronomy and innovation in the Northern suburbs. We were the first to be shown around both the hotel and the restaurant. 
The hotel
Domotel Kastri Contemporary Hotel is located on Eleftheriou Venizelou avenue in Nea Erithrea at the old Pireos bank training centre. There are 89 fully renovated rooms of different categories that combine minimalist design with a subtle sense of luxury. The rooms have been designed to engage all the senses and are warm and comfortable. The hotel's core values centre around making their guests feel special and at home.  
There is a pillow menu, a handy work area with an internet connection and  laptop booth, a Nepresso machine and a well stocked mini bar with a variety of water, soft drinks, spirits and snacks. The touch of luxury can be felt here with the choice of special labels like Belvedere Vodka. 
The hotel is adorned with paintings, furniture and decorative pieces made by well-known artists and designers which complete the picture of a true boutique hotel.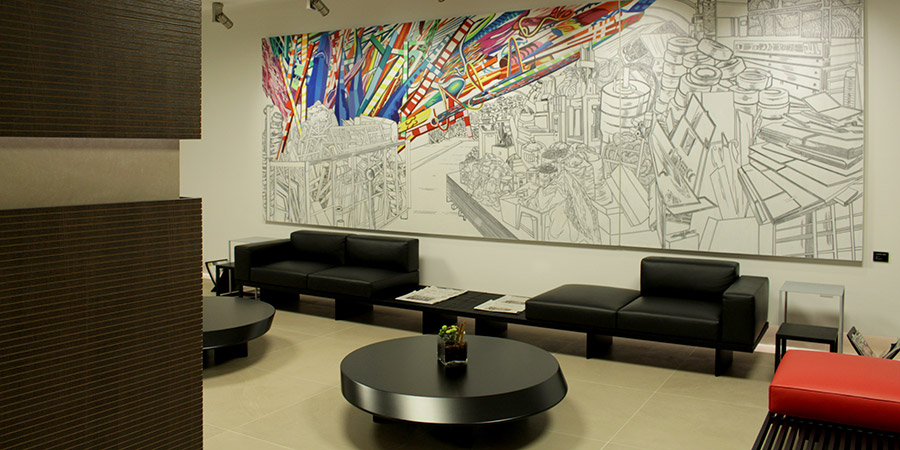 The hotel's main client base is the corporate crowd with a number of facilities offered over the 15,000 square meter buildings set in 4 acres of pine trees. There is easy access, ample parking and the Excelixi conference centre with 20 rooms, the largest having a capacity of 550 seats as well as an amphitheatre. 
This is a green hotel in its design and energy conserving set up, which is easy to notice as the lighting system works primarily with movement sensors. It's also worth mentioning that this is a completely smoking free hotel apart from some specially designed outdoor areas.  
Domotel Kastri Contemporary Hotel is a modern facility which could host corporate or educational events and meetings, where the subtle luxurious touches don't take away from the cosy and comfortable atmosphere further accentuated by the good food options on offer.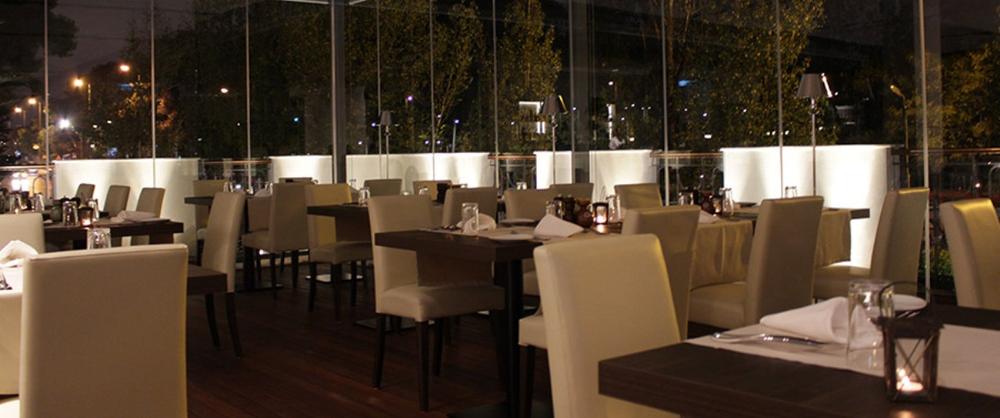 Gastronomy
There are five separate spaces, 3 restaurants and 2 bars that work in tandem. There are 2 major players involved here, the hotel's executive chef Thodoris Karinos and the restaurant's chef Alexandros Charalabopoulos.  Thodoris Karinos, with a lot of big hotel experience and in particular within the Domotel group (Les Lazaristes), is in charge of the overall gastronomic design, adding depth and balance to the food options on offer. On the other hand, Alexandros Charalabopoulos arrives from Titania hotel's Olive Garden, and makes dishes with great local ingredients that showcase a modern Greek cooking philosophy. 
The main restaurant, Kastri Bistro, has a view to the garden and offers dishes based on great ingredients from local producers either in the form of tapas or main courses. The menu includes salade nicoise with Alonissos tuna, sesame seeds, quail eggs and green beans, a pie with 12 different types of greens and a feta mousse, calamari stuffed with leeks, mushrooms and smoked eel served with salsify puree and lemon oil, langoustine couscous, red mullet with artichokes, lemon crème and glasswort, pork belly with molasses, baked celeriac puree and lentil salad with Santorini vinegar and semi sundried tomato, risotto with wild Greek mushrooms, baby artichokes, Moschofilero wine and volaki cheese from Andros as well as the infamous 'egg' cooked at 65 degrees with an edible shell made from milk, smoked eel and crème from Naxos' arseniko cheese.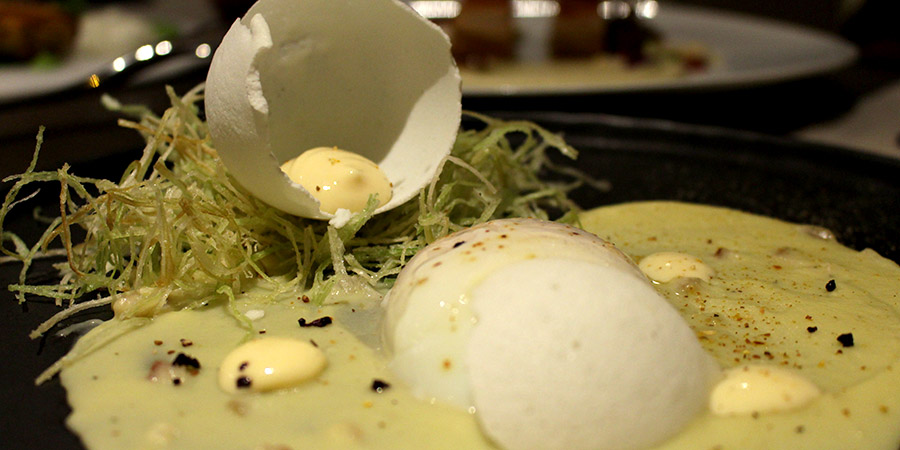 Contemporary restaurant is the breakfast venue while it is also perfect for corporate meals or dinners that require more privacy. The big surprise comes in the form of a 30-seater lounge with a big table in the centre and a wall of display cabinets full of the produce the visitors can enjoy in the restaurants. This is a private space where companies can host special events. 
There are two hotel bars, one as part of Kastri Bistro and a stand alone one which will be opening soon offering classic and more up to date cocktails. Domotel Kastri is further proof that business people are still willing to invest in the sectors of tourism and gastronomy despite the tough economic climate.  We therefore welcome this new hotel and have our senses and taste buds at the ready.
User Comments
Login or register to join the conversation