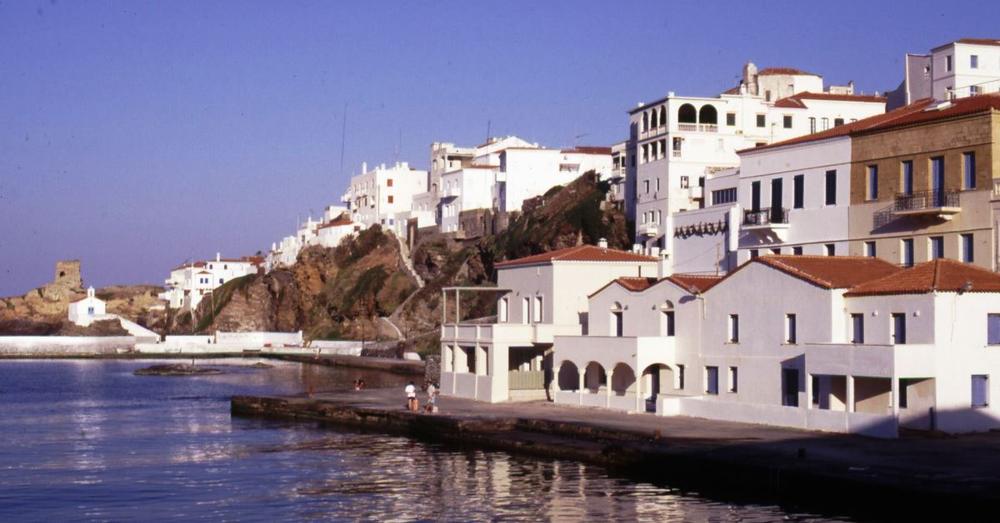 Each island has its own personality, quirks and characteristics; so much so that you cannot say which is the most beautiful, only which you prefer at a given moment.
Andros is one of my favourite islands because it combines many different elements. A small, picturesque port, Gavrio. Villages with plenty of water and greenery inland, marvellous beaches and of course a particularly atmospheric main town. Full of neoclassical buildings that immediately conjure up images of the island's glorious past with its ship owners and captains. If you have seen the film Little England (Mikra Agglia), it is quite clear that very little has changed in the appearance of Andros Town, otherwise known as Chora.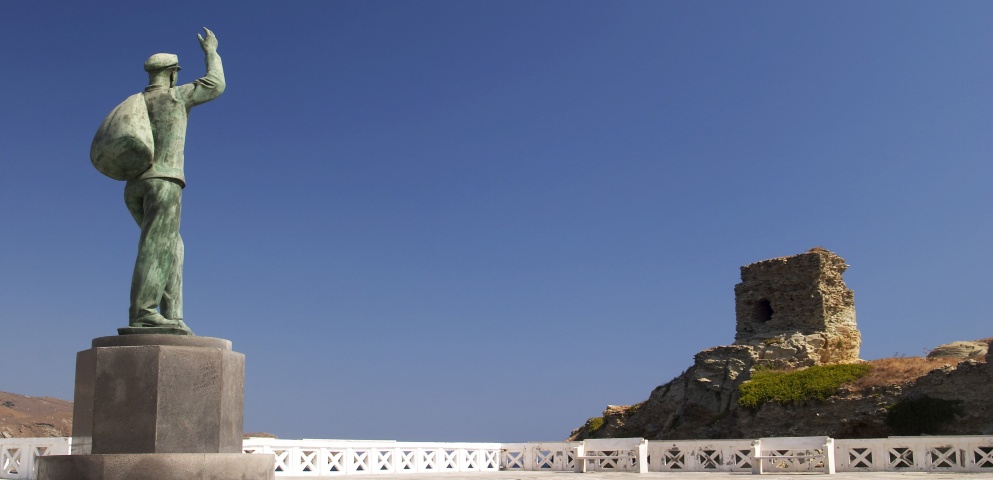 Walking, snacking and dining
Making my way down the pedestrian walkway in Chora, I buy a cheese pie and a bougatsa from the Krisilias bakery (23464). To be honest, last year they had not been as good as usual, but they were still worth making a stop. Then, newspapers and Greek coffee in the shade of the plane tree at the Platanos café. Or perhaps a good book by Karagatsis, Empeirikos or Polemis, all Andriots. Young kids are crazy about the Ermis pastry shop next door; it's one of those old-fashioned type shops with a delightful ambience... and very good handmade ice cream.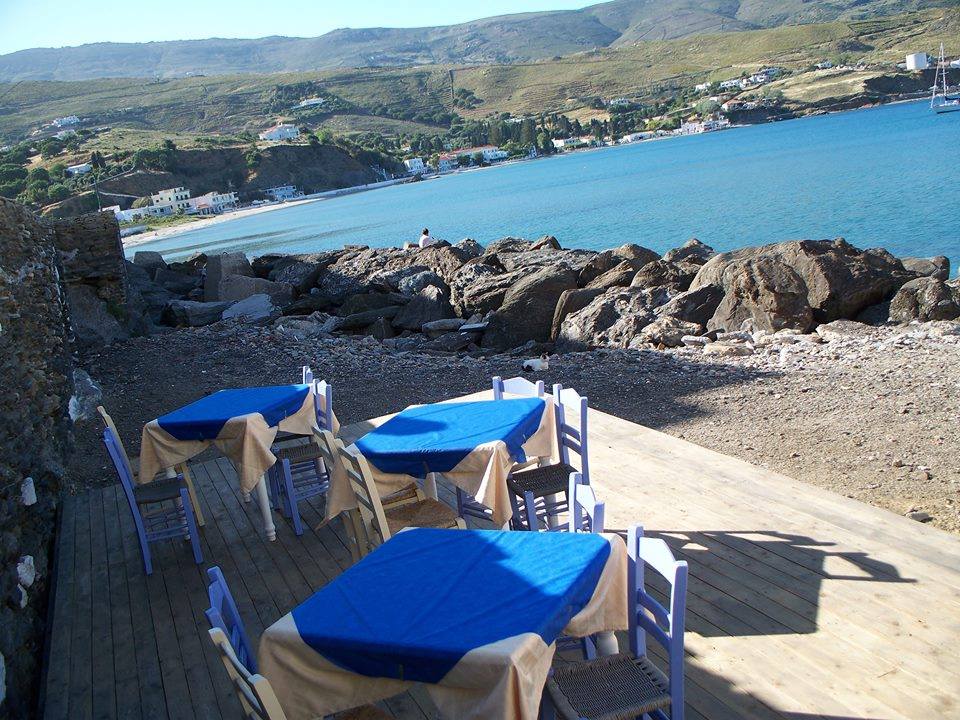 Feeling peckish, we head to the old harbour area of Plakoura for delicious fried cod with garlic sauce at Nova. Gialia (24650) is a good fish taverna next to the two beaches at Stenies. Go for a swim before trying fresh locally caught red and white sea bream. Head for the duck pond next to the taverna, follow the river habitat up towards Patouria and the village of Apikia, certainly the nicest walk on the island (45'), and quench your thirst at the famous Sariza spring. Sample some local dishes at Aidonia, which means "nightingales" in Greek, not far from Korthi. Just outside Gavrio, stop for a bite or two at Giannoulis (71375). Lamb in greaseproof paper, courgettes in egg-lemon sauce, stuffed aubergines, fried meatballs... real home-style cooking. If you have children, take them to Kossis taverna, in the middle of nowhere, shortly after Ano Fellos. You can combine it with a swim at Zorgos, the most beautiful beach on the island (best when not windy). At Kossis you can tuck into lamb chops, liver cooked in caul fat and local salads, while the kids amuse themselves with the horses (you can ask for a short ride) and deer.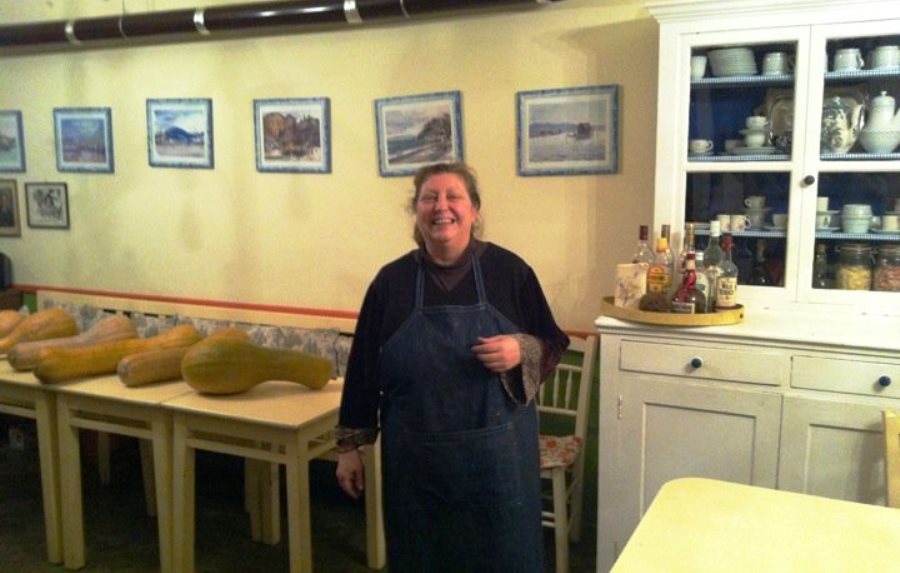 Another favourite is Stou Zozef (At Zozef), where Katerina Remoundou – whom I met quite a few years ago when she was a dynamic career woman – has turned the traditional village café at Pitrofos into a charming eatery serving Andriot cuisine with a focus on local recipes and the island's produce. Be sure to try the frutalia omelette, spaghetti with garlic, courgette tagliatelle with prosciutto-like louza, pot-cooked chicken in vine leaves and of course pies with her own hand-rolled pastry. (22820 51050, Pitrofos, 6km. before Chora).
The exhibition
In the past I would always make a point of spending a couple of days on Andros to see the exhibition at the Museum of Contemporary Art. This year it will be held from 29 June to 28 September, presenting the work of Sophia Vari. Of Greek origin but with a multicultural visual arts education and a major international presence in the art world, she began her artistic journey as a representational painter, turning to sculpture in the mid-80s, a field in which she has distinguished herself.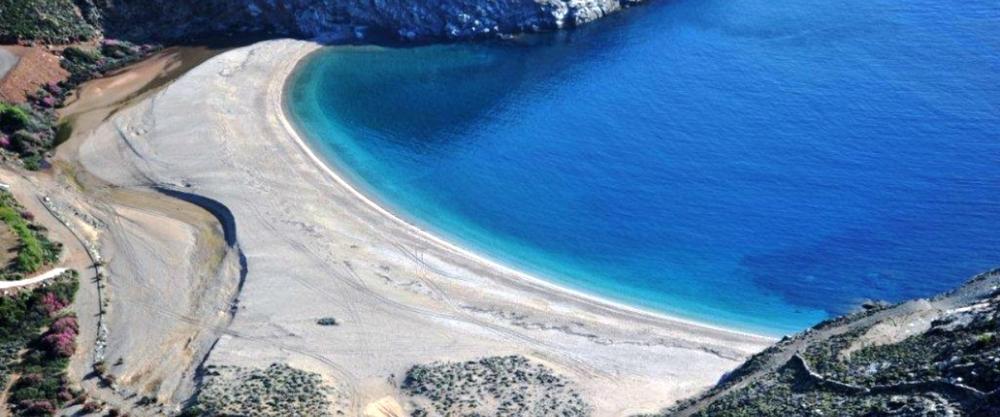 Where to swim
At Fellos and Vitali near Gavrio or at the two Gialia beaches (Ebros and Piso) near Chora. Platanos and Vori are lovely beaches, the latter with a wreck, as too is Achla on the northeast coast of the island. My personal favourite is Chryssi Ammos (Golden Sand), which has a great beach bar and cool music. (Up to mid-July; after that all hell breaks loose and you would be advised to go elsewhere).
Where to stay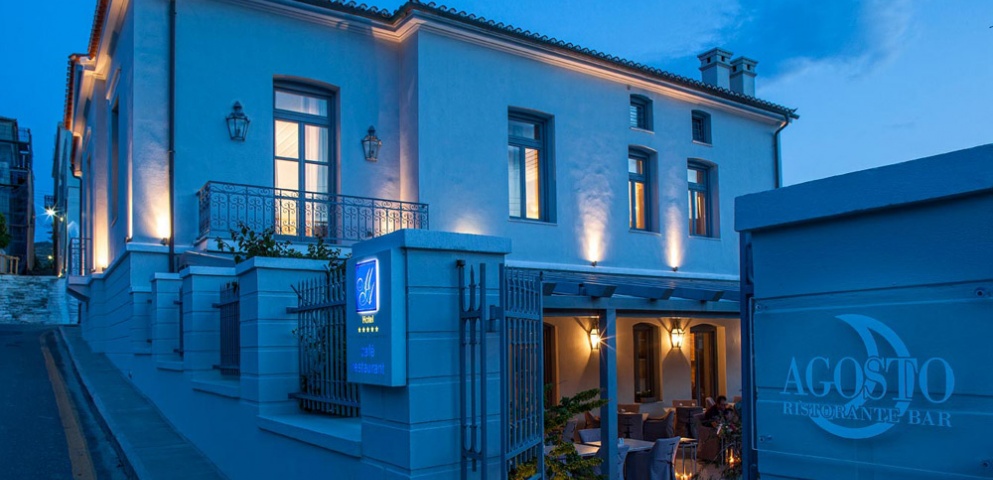 This depends on the reason for your visit. If you're going for a weekend to soak up the atmosphere, stately Andros Town (Chora) is the best choice. Micra Anglia boutique hotel is a restored, neoclassical building with a beautiful garden at the back. Even more atmospheric, Egli – Chora's historic, fully refurbished hotel – will take you back in time! High-ceiling rooms, a central marble staircase, wooden floors and elegant furnishing.

Another choice is Paradise Hotel, with its tastefully decorated white lounge and inviting swimming pool. A simpler solution, if you want to be near Gavrio and one of the best beaches on the island (just across the road) is Perrakis, a classic 80s hotel, beautifully presented and well-maintained. Gavrio, 22820/71456-7. But if I was going for a holiday, my hotel of choice would be Onar Residence at Achla. Independent, stone-built Cycladic cottages, with courtyards, pergolas and hammocks, situated in a tranquil valley crossed by a small river lined by plane trees, and one of the finest beaches on Andros, reached by a 10-km. dirt road drive. A real treat for the eyes, with the least possible impact on the natural landscape and a restaurant serving local cuisine prepared exclusively with organic ingredients.   
User Comments
Login or register to join the conversation