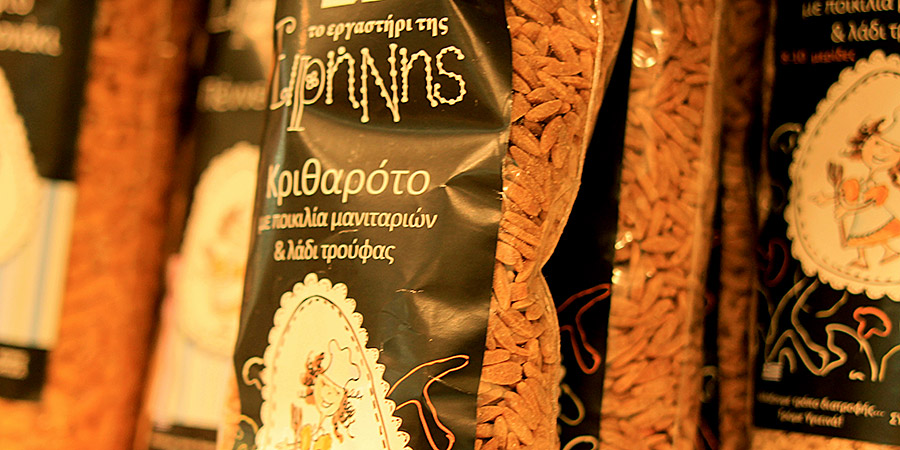 Due to a recent branding change, Irene's workshop has launched a new line of pasta made with the purest raw ingredients, without any additives.
The new product range includes vegetable tagliatelle, linguini, kritharoto, pasta shells, vegetable couscous, trahana, hilopites and a number of other types of pasta in various flavours.
The one I was drawn to was the mushroom and truffle oil kritharoto which cooked as you would a risotto, with the addition of some onions, made for a great dish.  Its best attributes are the deeply earthy pasta taste and its unique texture.
Avra, Omirou 38, Nea Smyrni, tel: +30210 9325853
User Comments
Login or register to join the conversation