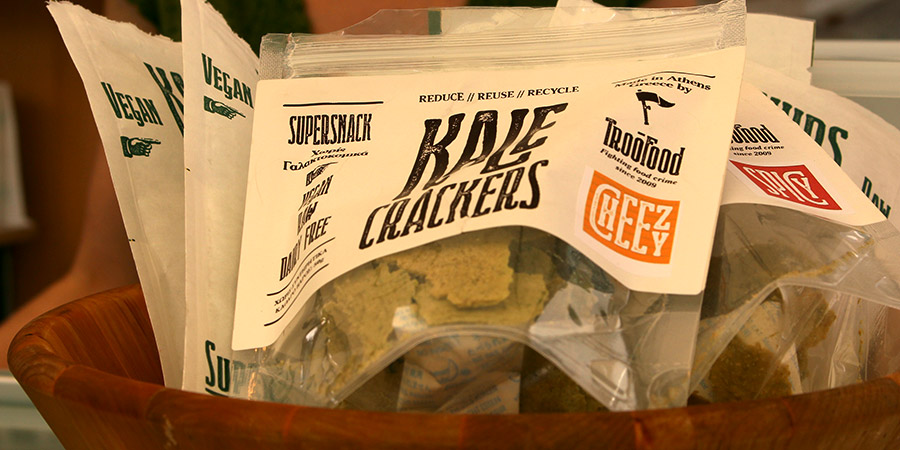 As the vegan lifestyle enters the mainstream, finding vegan snacks is becoming easier.
The Troofood Liberation collective, where troo means to eat in Greek, has just launched a new snack in the form of kale crackers. A more advanced version of kale crisps, they are crispier and drier but offer the same great flavour.
There are two flavours, cheesy and spicy, and I think they are a great snack to go with that little evening tipple, even though alcohol is not vegan.
User Comments
Login or register to join the conversation