High end bars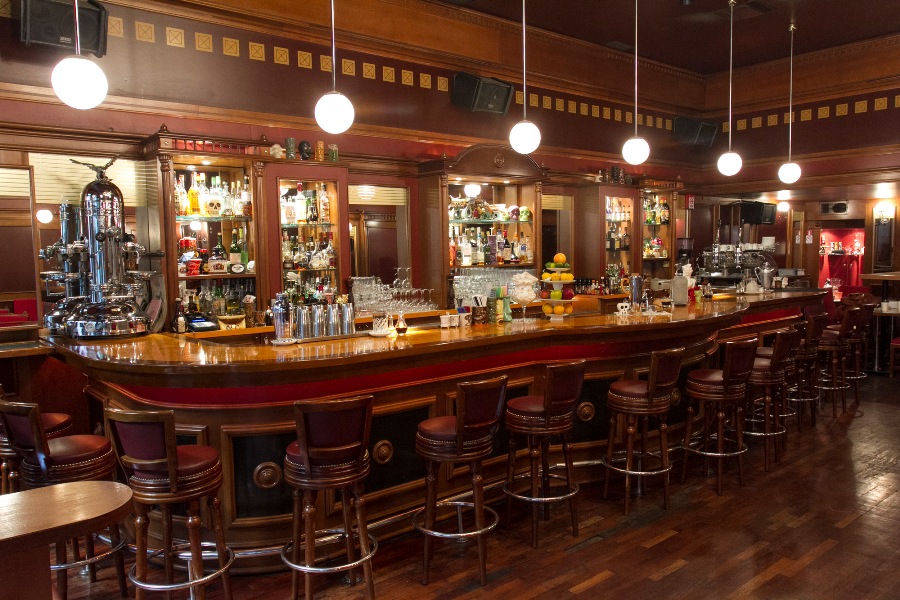 First among equals: 42
A luxurious bar with a wonderful atmosphere well on its way to becoming an all time classic, Christos Chouseas' project in Athens' city centre has developed into the best high end bar due to its ingenious cocktails. Top ingredients used with creativity, innovation and great technical skill have allowed the team at 42 to produce blends which have set trends in Greek bartending.
Kolokotroni 3, Athens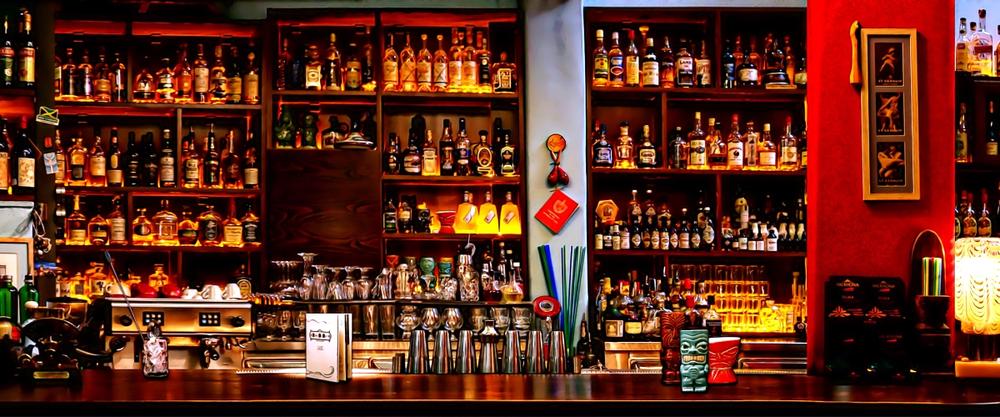 Baba au Rum
Thanos Prounarous' futuristic bar on Klitiou street might have started out life 7 years ago as a rum based establishment, but it's on a pan-European trajectory as it turns over a new leaf. Setting aside its strict earlier self, it's become more outward looking, presenting a series of incredible multi-layered cocktails with a unique combination of balance and creativity. This drinking experience is rounded off with a great list of true rum gems and some other top spirits.
Klitiou 6, Athens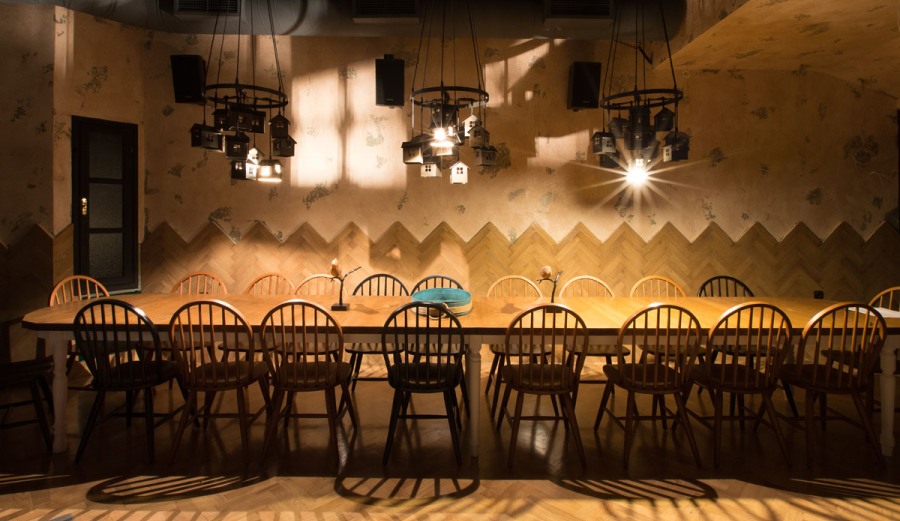 The Clumsies
Having achieved the accolade of being the 22nd best bar in the world, The Clumsies is proof that you can combine familiarity, minimalism, balanced technique and a fun outward attitude. This ultimate talk of the town has changed the local bartending scene with its interactive character. Vasilis Kyritsis and Nikos Bakoulis drafted this ingenious menu and have a great team that brings it to life, serving some of the best cocktails in Athens. The wonderful two-storey listed building on Praxitelous, immaculately designed by Nine Design, retains its charming historical features and plays host to an eclectic audience which fills it from morning to night. The Clumsies' dream team also set up Palmitas, the first pop up bar in Greece.
Praxitelous 30, Athens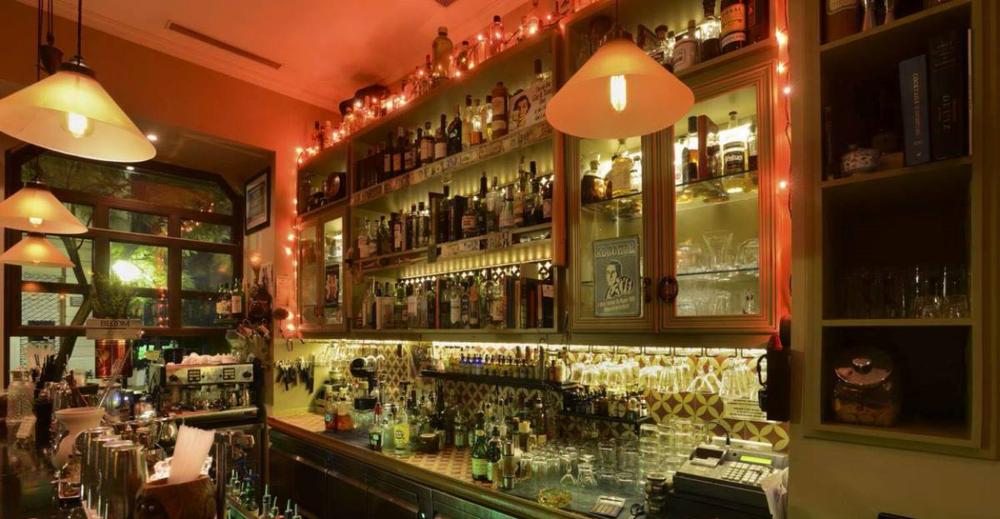 The Gin Joint
A heady mid-war ambience, great music and above all, the to the point  multi-dimensional cocktail menu, make Dimitris Kiakos' and Christina Moatsou's Gin Joint one of the best high end bars in town. This is a charming bar at its most mature stage, offering great blends headed up from by of course, wonderful vermouth and many other spirits which combined with high quality ingredients make for the most imaginative results. 
It's here you'll obviously find Athens' most perfect gin&tonic and an ode to negroni by the ultimate masters in their field.
Christou Lada 1, Athens
Cocktail bars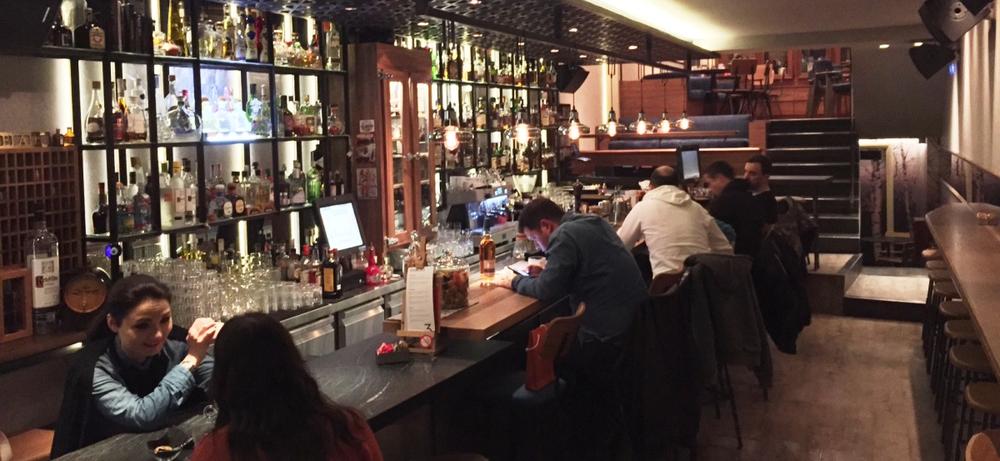 First among equals: Vogatsikou 3
The most important cocktail bar in Thessaloniki and one of the best in the whole country, had us at 'hello' with its great spirit selection and amazing performances by Alexandros Sourbatis originally, and then Yiannis Kedes. On the verge of becoming a high end bar, its constant quest for improvement has resulted in a cocktail menu put together by its new team, headed up by Yiannis Kedes making it the best in its category with more room to grow in the future. 
With Thomas Kandiliaris behind the bar you'll be guaranteed some of the best cocktails you've ever tried in Northern Greece.
Vogatsikou 3, Thessaloniki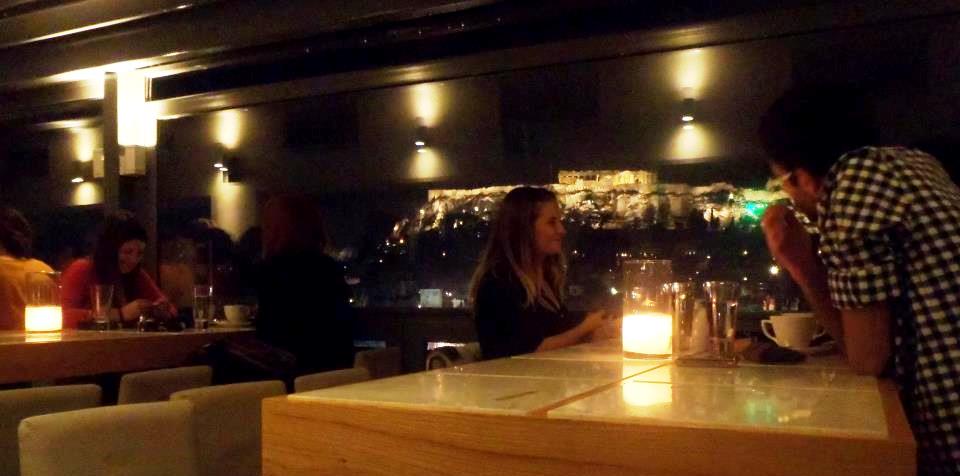 A for Athens
Thodoris Pyrillos, A for Athens' exemplary head bartender, is really showing his knowledge and experience through his new, very interesting menu. He produces cocktails that tell a story and make sense as a group. His Time Machine concept makes A for Athens one of the capital's best cocktail bars as it's able to blend current and past eras through detailed research and technical expertise in the execution of the drinks. 
Miaouli 2, Athens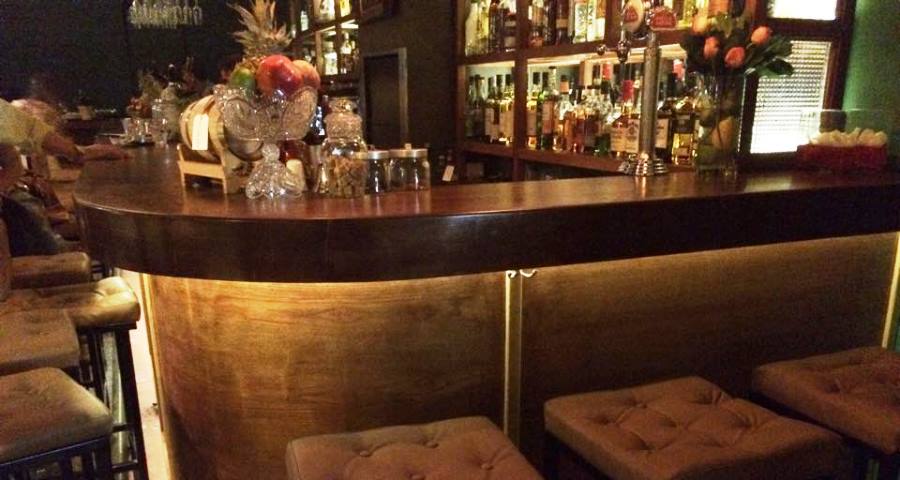 Barreldier
Mario Basso's years of experimentation with the concept of aged cocktails, his love for what he does along with his technical knowledge, make Barreldier what it is. This year in particular, inspired by Harry Craddock's infamous Savoy Cocktail, Basso aged 8 all time classic cocktails like the Negroni and Manhattan. He didn't stop there though. His new Alphabet menu is a series of blends based on the letters of the latin alphabet which he hopes will introduce this concept to the Athenian drinking public. 
Voulis 7, Athens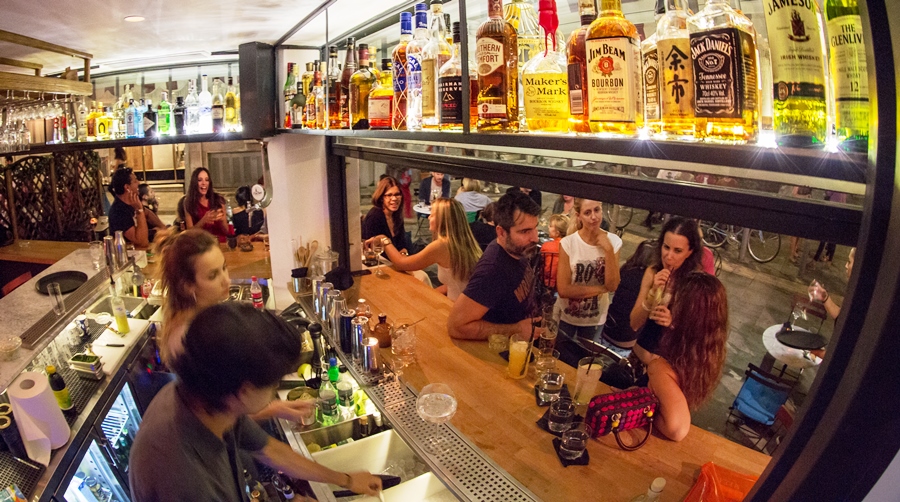 Holy Spirit
The very talented Xavier Misaelidis, owner and head bartender at Glyfada's Holy Spirit, has in this year's menu condensed the funky and upbeat attitude his drinks tends to have. Known as "the hand", his perfect technical skill set in combination with his creativity and active imagination, have resulted in a series of unique recipes in this party central bar which improves with every passing year.
Laodikis 41, Glyfada
Ipitou
Dionysis Polatos key presence in this miniature bar, and the particularly balanced drinks he serves, make it one of the most interesting in its category. The focus is on good seasonal ingredients, serious distillations, clever blends and in some cases daring combinations. The vibe here is light hearted and the audience very eclectic.
Ipitou 4, Plaka
Kolokotroni 9
This Caribbean influenced bar in the heart of town has been recently renovated and is brighter and more in tune with its island character. Dimitris Giakoumakis who is in charge of the team along with Nikos Arvanitis, who has returned after a year in Barbados, place rum on centre stage and execute their exotic recipes well with some of the best serving presentations in Athens.
Kolokotroni 9, Athens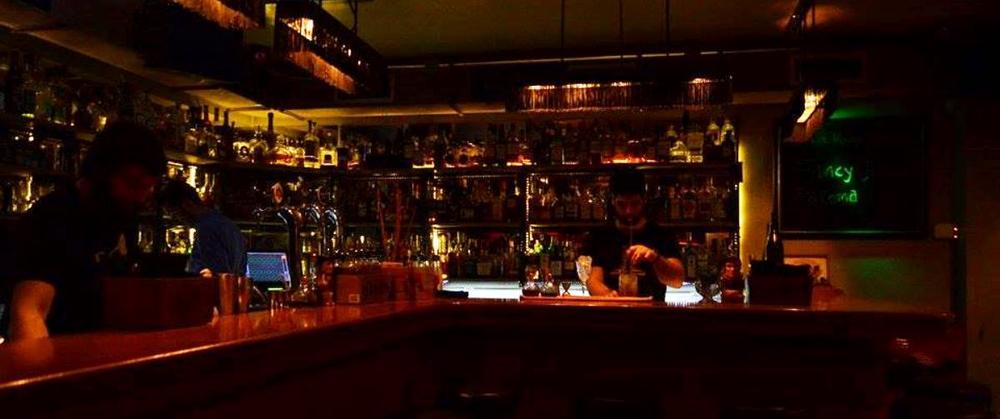 La Doze
Akis Simeonidis has created a Thessaloniki bar unlike all its competitors. This is a bar with a distinct air of the bourgeoisie which in the hands of the experienced bartending team made up of Yiorgos Terzakis, Yiorgos Mandravelis and Yiorgos Stabolidis, becomes a relaxed setting in which to enjoy a cocktail or two. The menu is rich with some interesting recipes and many 'sur mesure' options so they can follow the mood and changing appetites of their loyal fans. 
Vilara 1 & Syggrou, Thessaloniki
Mosaiko
One of the most interesting cocktail bars in the southern suburbs of Athens, Glyfada's Mosaiko has an industrial interior, a pleasant atmosphere and some very interesting cocktails. Nikos Pouzbouris, Dimitris Gouzios and Dimitris Zogas have come up with a tiki menu with a few cocktails which are creative, fun and full of charm. There is also a good spirits list with more than 50 whisky labels. 
Laodikis 30, Glyfada
Spiti Cocktail Bar
Simos Tagaras aided by Nearchos Gikas has come up with a rich menu for Chalandri's Spiti which includes some very solidly executed cocktails, always with a creative flair. This talented bartender is in his most mature phase and is able to show off his talent without any over the top drama, perfectly in fitting with Spiti's familiar and welcoming atmosphere. 
An. Papandreou 9, Chalandri
Spoiled
Yiorgos Kavaklis has put together a neighbourhood bar with a solid spirit selection and an interesting cocktail list full of well executed recipes. This beautiful Dafni bar might be 'off Broadway' but it's managed to prove in a very short space of time that location counts for little when what you have is a knowledgeable bartender with clever ideas and enthusiasm for what lies ahead.
Meg. Alexandrou 18, Dafni
Tailor Made
The first and still one of the best quality coffee spots in Athens became much more than that ever since head bartender, Theo Spyropoulos, was named World Class Bartender of the year. A lover of whisky, restless and creative, he's managed to turn Tailor Made into one of the best bars in the city with delicately balanced and tasty cocktails. 2015 was his best year and his fans voted with their feet.
Agias Irinis square 2, Athens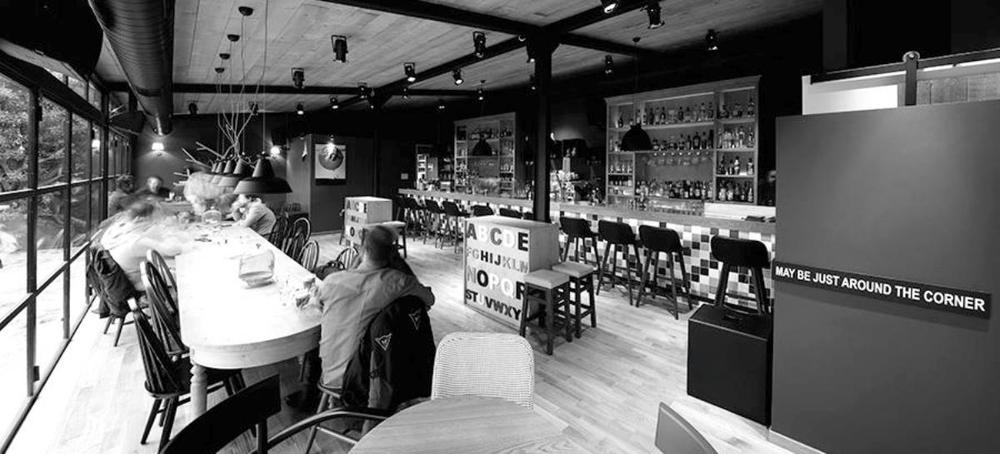 Theory Bar and more
Head bartender Manolis Lykiardopoulos's placing fifth in 2015's World Class competition definitely added some prestige but Theory had shown its good intentions early on. A series of great bartenders have worked here over the years and it retains its laid back style, with the added bonus of an interesting food menu. The main selling point though remains the team behind the bar.  Alongside Manolis Lykiardopoulos, there is also Yiorgos Bagos and Loreta Tosca and their new cocktail menu based on seasonality, clever ideas and team effort will no doubt continue to wow us. 
Platonos 14, Chalandri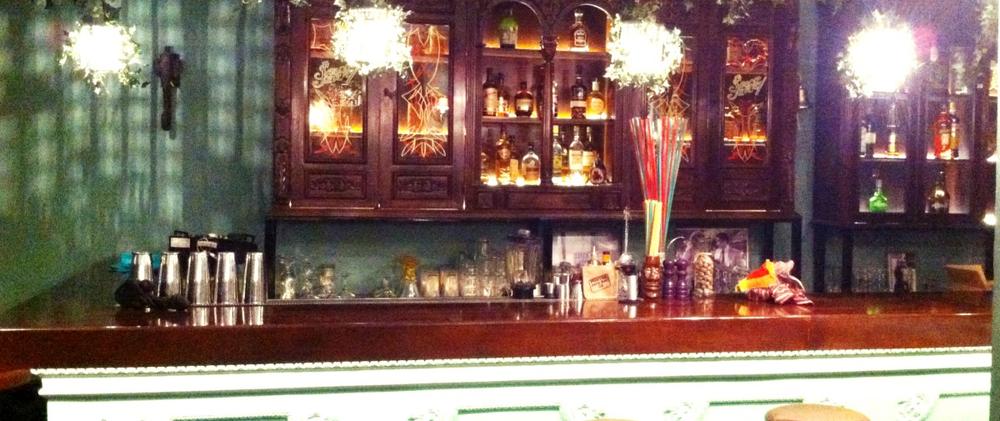 White Monkey
A jungle inspired décor, a big corner bar with atmospheric lighting and classic elements like heavy wooden displays and golden candleholders, make up White Monkey's feast for the eyes. The main protagonists are the Tiki mood and bartender Angelos Triantafylopoulos who creates playful and well executed exotic recipes. 
Gr. Gyftopoulou 6, Chalandri
Spirits' list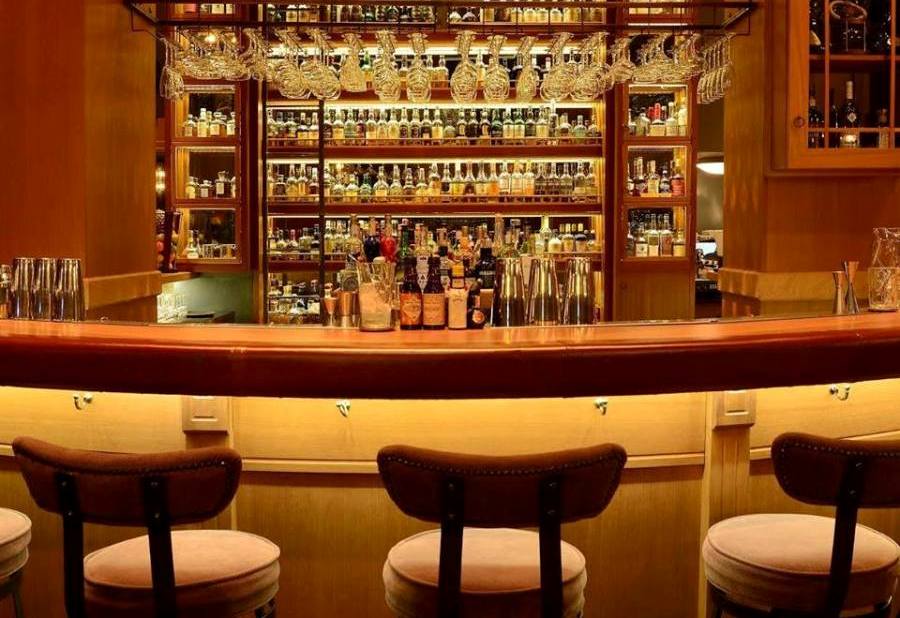 First among equals: CV Distiller
This could just have been a bar with an incredible list of rare whiskies and other spirits but its owner, Stefanos Psilakis, has put his heart and soul into it. It first opened in Keramikos but its new location in the Hilton neighbourhood is just perfect. Luxurious and refined with a central bar and hundreds of bottles on display, CV Distiller is one of the most beautiful bars this city has ever seen. There are some great cocktails designed by Thodoris Pyrillos but the real gem is the vault room that houses one of the most stunning spirit collections imaginable. 
Chatziyianni Mexi 7, Hilton – Pagrati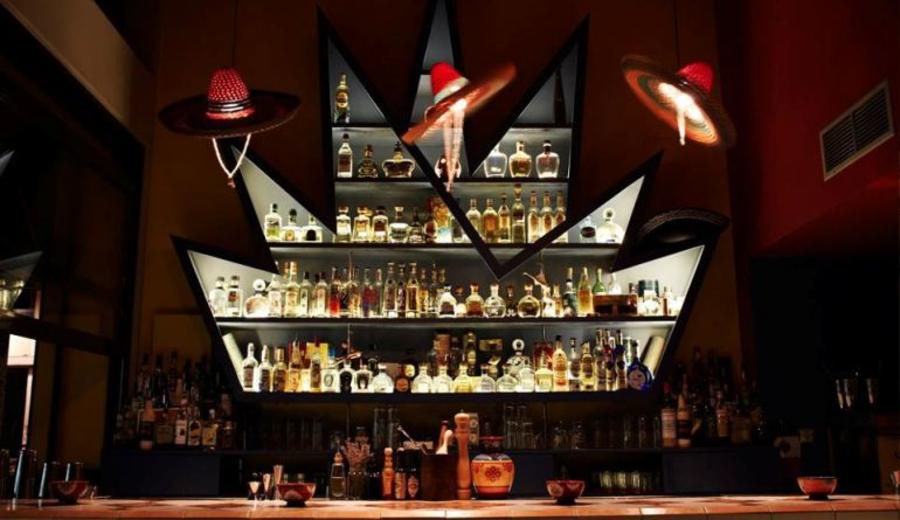 Dos Agaves
Right in the centre of town, on Avramioutou lane, Dos Agaves has an incredible selection of tequilas but it's the knowledge behind it that really makes the difference. Nikos Zisi and Fontas Tazes created this temple to tequila with 90 different labels and Nikolaos Sourbatis designed the very interesting cocktails.
Avramiotou 12, Monastiraki
Baba au Rum
Thanos Prounarous and his beautiful Baba au Rum bar have an amazing collection of hard to find rum labels. There are also a number of other gems here in other spirit categories, all carefully chosen with a lot of love and an encyclopaedic knowledge of the game. 
Klitiou 6, Athens
The Gin Joint
For many this is a temple to gin and rightly so considering there are over 150 selected labels to choose from behind this gorgeous bar. There is also a great list of beautiful vermouths which the Gin Joint's owners also have a passion for.
Ch. Lada 1, Athens
Spinte the Whisky Bar
It opened its doors in 1991 and 24 years later, Spinte is still the only Whisky bar in Thessaloniki (and one of the best in the country), with 360 whisky labels and over 550 spirits. This year has seen the great Alexandros Sourbatis join the team so there are now a number of impressive cocktails made with whisky and a host of other spirits too. 
5 Aristotelous square, Thessaloniki
Hotel bars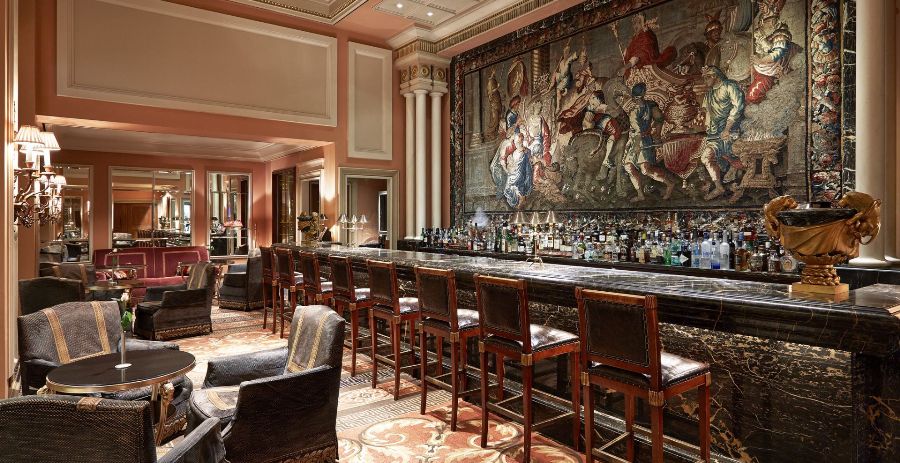 First among equals: Alexander's Bar
The ultra luxurious Alexander's in the Grande Bretagne hotel, apart from its many first class visitors, is also the place to be for those who want to sit and enjoy a classic cocktail or a rare spirit on what is the most beautiful marble top bar in Athens. The spirit list is impressive, the accompanying food exemplary and the service like no other. Not hard to understand why it wins this category hands down.
Syntagma square, Athens
A+D
A+D is a play on the hotel's initials and it is reinforced by a number of words and phrases dotted around the interior. The décor is 60s and 70s luxury and there is live music which changes theme depending on the day. Telis Papadopoulos trained the staff and created a series of great signature cocktails making this a true drinking destination, away from the young crowds of most Glyfada bars. 
Agiou Nikolaou 10, Vouliagmeni
A for Athens
It's easy to forget that A for Athens in Monastiraki, with its strategic location and tremendous popularity, is actually a hotel bar. The great work undertaken by head bartender Thodoris Pyrillos places A for Athens in the top three best hotel bars in the city.
Miaouli 2, Athens
Restaurant Bars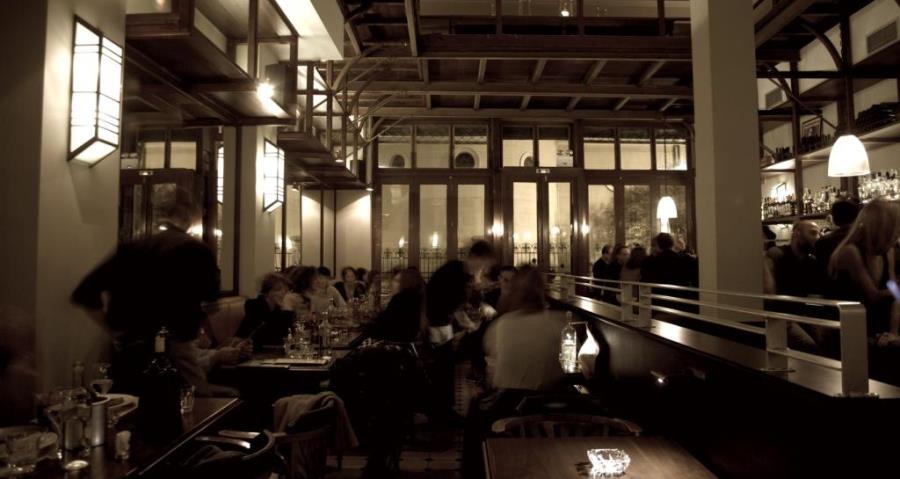 First among equals: Osterman
From the moment it opened Osterman won Athens over, especially with its great bar offerings. Older but equally as charming, with Theo Kaesidis and Nikos Athanassiou running the bar, what you get is interesting cocktails with surprising textures and acidity levels, amazing spirits and an overall sense of style making it a worthy winner in this category.
10 Agias Irinis square, Athens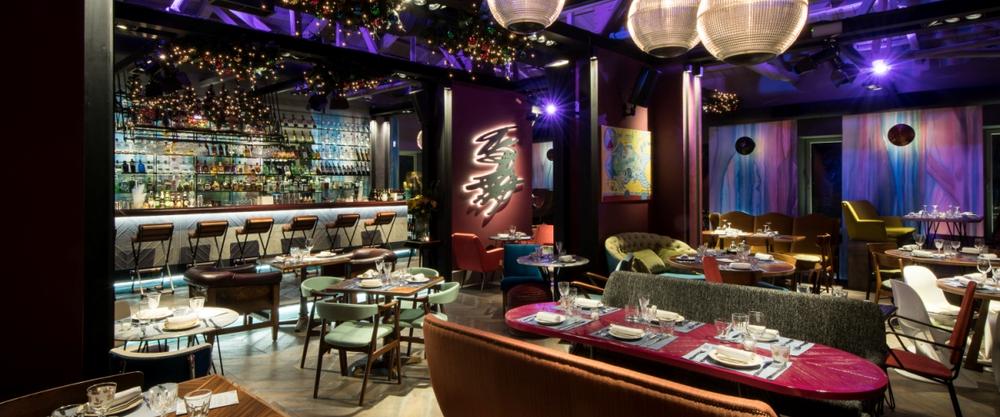 Artisanal Lounge and Gardens
The Gin Joint's Dimitris Kiakos and Christina Moatsou took over the running of the bar at beautiful Artisanal Gardens in early 2015 so the results were more or less guaranteed. Spilios Christofallos and Tasos Soundias execute Kiakos' recipes wonderfully and present a very well thought out menu with classic cocktails and 10 very interesting and well loved signature options. 
Zirini 2, Kifissia
Buba
One of the most unique spaces in the Northern suburbs saw the return of Konstantinos Zouganelis from legendary Bar Guru Bar. In its second year there was a switch towards Thai street food, retaining a focus on the bar with a series of exotically spicy cocktails made with good ingredients and spirits.
Papadiamanti 4, Kifissia

Cinco
Dimitris Benakis, one of Cinco's owners, took it upon himself to make the bar a focal point by hiring talented bartenders like Konstantinos Panagiotidis and Christos Vrettos. His gamble paid off as they were able to raise the cocktails to the same high level as Cinco's food menu, combining influences from three different continents. Various Pisco versions are interspersed with Chilcano, Negroni and gin and sake blends, all within the confines of a Kolonaki restaurant which could easily be a standalone bar. 
Skoufa 50, Athens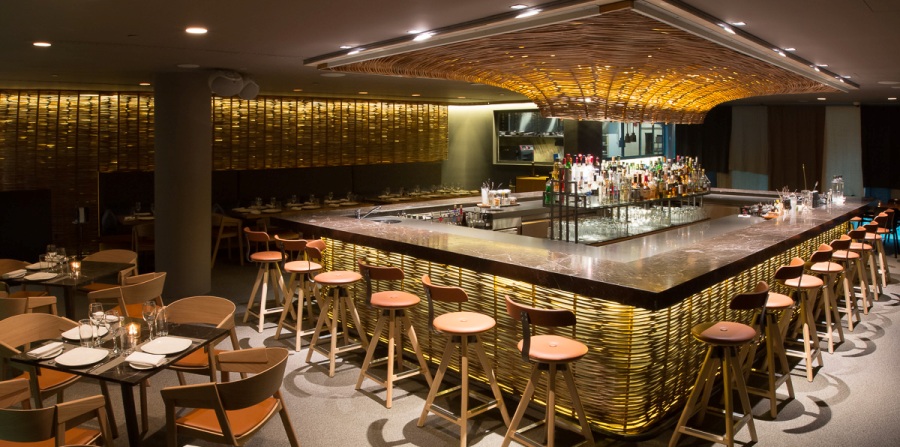 Hytra
The great Thanos Prounarous from Baba au Rum has waved his magic wand over Hytra restaurant and alongside the talented Dimitris Giakoumakis has created an exemplary bar. Great ingredients, imaginative combinations, low key drinks with creative twists and a series of wonderful aperitivo have elevated the gorgeous Hytra bar to new levels. You can either enjoy a drink in conjunction with the restaurant's avant garde dishes or you can simply sit at the bar. 
107 Syngrou avenue, Onasis Cultural Centre, Athens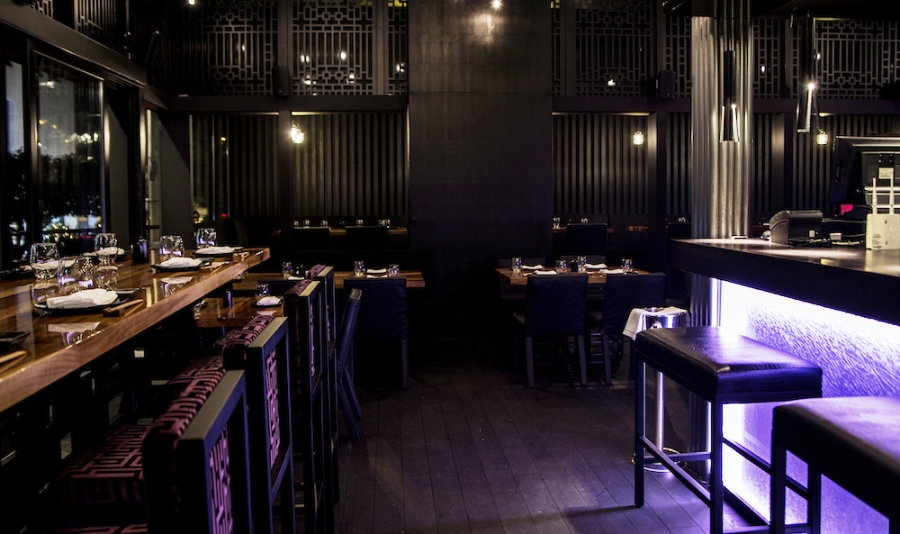 Kiku Psychiko
Dark, sexy, imposing and definitely rejuvenated since Dimitris Katrivesis took over the kitchen, Yiorgos Andritsos' Kiku in Psychiko can now brag about its great bar as well. The very talented Vasilis Roussos in collaboration with the chef has created a cocktail menu where Japan meets Peru via Greece. The result is an explosion of refined blends with distinct ingredients that help elevate the entire Kiku experience.
Perikleous 7, Psychiko
Rakkan
Konstantinos Tsatsiras is the head bartender at Japanese restaurant Rakkan in Kifissia where he creates a small but well designed cocktail list with exotic influences and well balanced aromas. Japanese rum, gin, sake and lychee are some of his favourite ingredients which he uses to create cocktails with attitude.
238 Kifissias avenue, Kifissia
Newcomers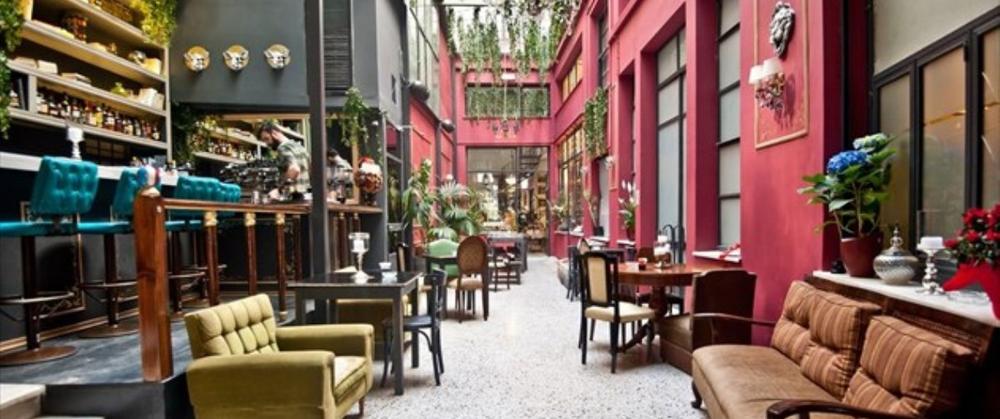 First among equals: Noel
If there was an award for imaginative interior design, this place would win it for its all year round Christmas décor. Not just limited to a theatrical setting, Noel has a great bar managed by one of the best known Greek bartenders, Yiannis Korovesis. The Noel team, including Alper Deli and Yiorgos Megalokonomos, has created a series of creative but well made cocktails with depth of flavour, spices and blends with beer and unique spirits. 
This level of work from its first year of existence promises great things for the future and easily gives them the title of best newcomer.
Kolokotroni 59B, Athens
Dos Agaves Chalandri
Tequila lovers now have another place to worship since Dos Agaves moved to Chalandri this past summer. Nikos Zisis and Fontas Tazes repeated their successful model with Alexandros Previstas behind the bar. This is a smaller space but the tequila list is just as impressive. The cocktails are along the same lines as the original bar and there are also 10 options for the non agave lovers.
An. Papandreou 28, Chalandri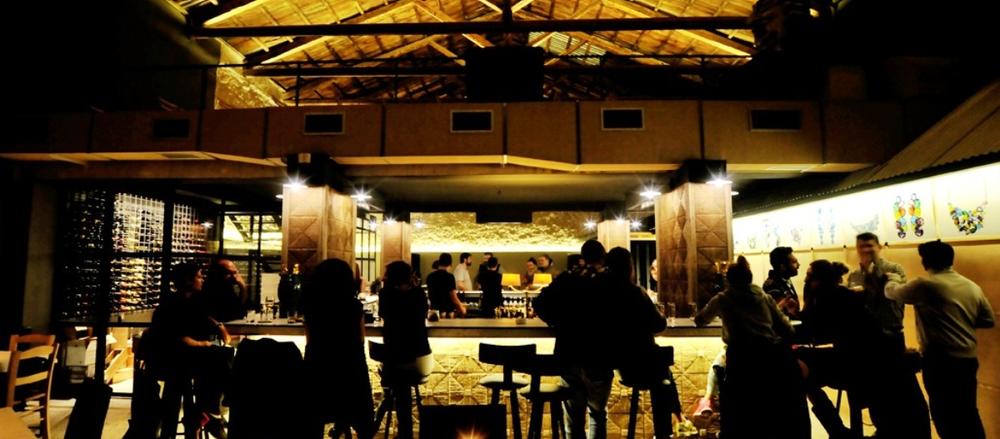 Tha se kano vasilissa
The return of Dimitris Litinas might have been a long time coming but some things are worth waiting for. In collaboration with Kirios Criton they have put together the most conceptual bar in Athens. Centre stage is held for wine as "Tha se kano vasilissa" plays host to part of the amazing cellar from "Aristera-Dexia". The industrial feel is very much in keeping with the owner's aesthetic and the original wooden ceiling from the 1930s creates a unique atmosphere.
Verias 13 & Iera Odos 64, Athens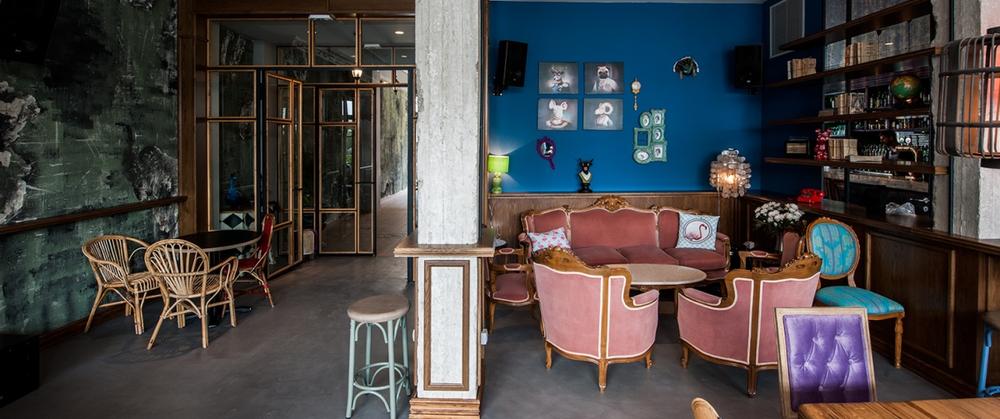 Mr Peacock
One of the most interesting arrivals in 2015 was the very light and bright Mr Peacock in Chalandri. Lefteris Bakopoulos from The Dalliance House is one of the owners and Nine Design was in charge of the interior décor, so our attention was immediately piqued. The exciting menu of 13 signature cocktails was created by two of the most capable Athenian bartenders: Yiannis Alexopoulos and Christos Darras. 
Koutsoulieri 7, Chalandri
Nikkei
When Yiorgos Melissaris introduced Nikkei to the Athenian scene, it was clear that he wanted to invest in this Peruvian restaurant's bar.  The ever enterprising Spyros Kerkyras has designed a very interesting cocktail list to match the gourmet dishes concocted by chef Thanos Stasinos. There are Piscos and Sours but also many ingredients of Peruvian extraction which when mixed with some serious spirits produce incredible results. 
Leventi 3, Kolonaki
Old Dog
This "off Broadway" bar in the unexpected neighbourhood of Nea Philadelphia serves up good cocktails and one of the most complete spirit lists in town. Panagiotis Kanavetas and his Bartist team have designed a quietly creative menu for this all day bar which is showing a lot of potential. 
Sardeon 6, Nea Philadelphia
The Underdog
Owner Tasos Delichristos' love for coffee is undeniable as he was the World Coffee in Good Spirits champion, so that part of the bar is well looked after. The second part is a series of very interesting artisanal beers alongside a cocktail menu designed by 42's Christos Chouseas. Alexandros Gikopoulos and Steve Ajulo execute these recipes impeccably and round off this exciting part of the project.  There are great ingredients, innovative combinations but along familiar lines making The Underdog one of the most interesting spots in town.
Heraklidon 8, Thissio
Wine bars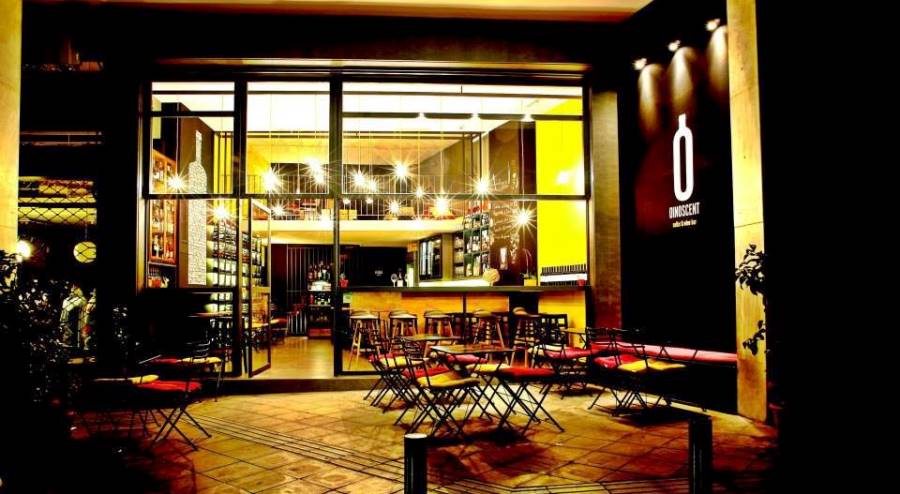 First among equals: Oinoscent
One of the first wine bars to make its mark on the scene, it quickly developed a devoted fan base. The team here works religiously and understands the international wine world so they have gained the respect of hardened wine connoisseurs. The wine list is regularly enriched with new labels from their impressive cellar which they're able to introduce in a clear and understandable way. This consistently high standard is what makes it the best wine bar in Athens.
Voulis 45-47, Syntagma
By the Glass
A few meters away from Zappio, By the Glass is part of a beautiful listed building and Ralli arcade in particular. There is an all day elegance here, without any over the top elements. It's bright and airy and attracts an eclectic crowd throughout the day. Its wine list is primarily Greek focused although there are some international labels. There are decent food choices and its wonderful owner Fotini Pantzia is the heart and soul of the place. 
Ralli arcade, Syntagma
Heteroclito
Laid back and artfully dishevelled, Heteroclito does what it says on the tin. It attracts a whole host of different people who are brought here by their love of wine. The interior is reminiscent of mid-war Paris and its beautiful bar encourages socialising. They take risks and introduce new labels from their wonderful 120 label strong cellar in the basement, many by the glass. There are a few finger food options, salads, cold meats and cheese.
Fokionos 2 & Petraki, Athens
Veine Cheese and Wine Bar
Despina Charalambou's Veine in Glyfada is a beautiful addition to the wine bar scene. Despina oversees the wine list herself which includes Greek and international labels, many of them real discoveries. Another bonus is that many of these wines are served by the glass.
Markou Botsari 3, Glyfada
Vintage
The most beautiful wine bistro in Plaka has a Parisian air, a decent Mediterranean food menu and cute tables on the little pedestrianised street in the summer with a view of the Acropolis rock. Vintage also has the biggest wine list in Athens with 350 labels from all over the world, 270 of which are served by the glass via the Coravin method first introduced to Greece here. The menu changes regularly with some of the hits beings the raw king prawn with olive oil, the parsley gremolata and perfectly cooked lamb fillet from Vonitsa.
Mitropoleos 66, Athens
The classics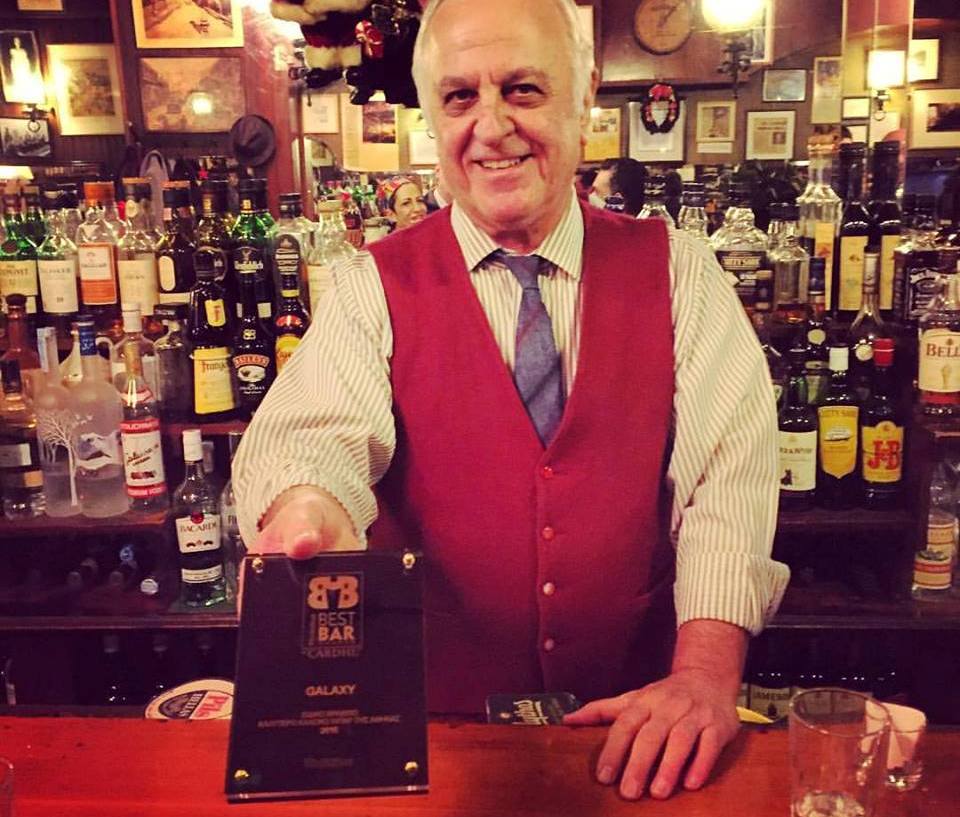 First among equals: Galaxy
The wonderful old school Athenian bar which has been the go to place for generations of drinkers. In this arcade off Stadiou street, an eclectic fanbase stays loyal to the infamous bar owned by Yiannis and Dimitris Alabanos (photo) so there was really only one choice in this category. They still serve their customers behind the same heavy wooden bar and continue to share that unique relationship with anyone who spends time on those bar stools. 
Stadiou 10, Athens
Bar 56
Hidden behind some greenery at the entrance to a building on Ploutarchou street, this old school bar owned by Panagiotis Doudonis has stood the test of time. There is jazz music coming out of the speakers and vintage posters while the table linen completes the belle époque setting. The ever present Panagiotis Doudonis is a gentle force to be reckoned with.  He loves rare whiskies but does not serve cocktails unless someone older than him asks for a well made Manhattan. In that case, he'll bend the rules. 
Ploutarchou 56, Kolonaki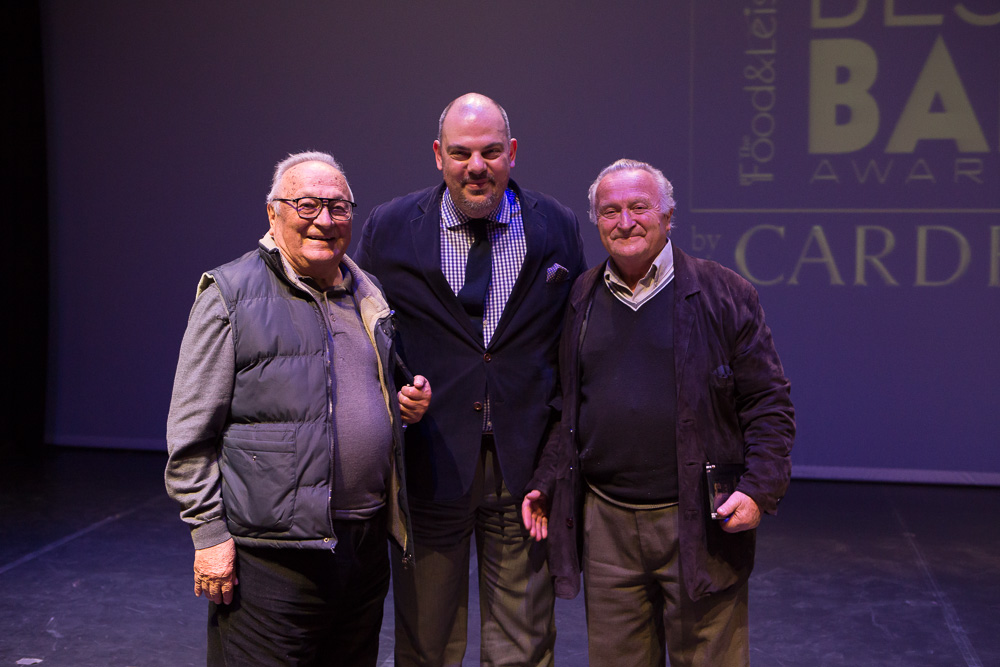 Au Revoir
Legendary Au Revoir is the oldest bar in Athens. It's been in the same place for 58 years and its name was inspired by the internationally renowned architect, Aristomenis Provelegios, who was living in Paris when he designed it. At the heart of Au Revoir is the iconic duo of twin brothers Theodoros and Lyssandros Papatheodorou who were honoured at this year's FnL Best Bar Awards by Cardhu for the overall contribution to the Greek bar scene.
Patision 136, Athens
Low Profile "Whisky Bar"
After 20 years on Lykavitou street, it moved into Bolani arcade off Voulis street about a year ago.  Apart from the space being bigger and the addition of the «Whisky Bar» title, everything else remains the same. You can't hide the owners' love for whisky or Tom Waits who still looks down on to the bar.
7 Bolani arcade, Athens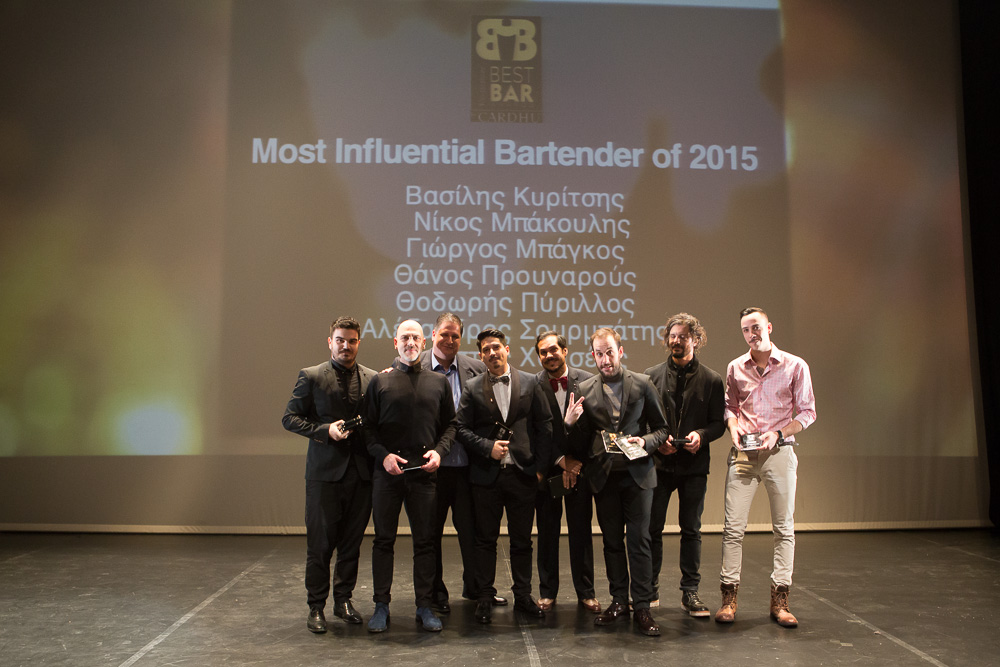 Most Influential Bartender of the year
The main criteria for the title of most influential bartender of the year 2015 included:
Exerted influence on bar culture and other bar professionals
Interactive ability and successful entrepreneurship
Understanding international trends and successfully introducing them to the local market
The nominees in this field were all outstanding. Yiorgos Bagos for his incredible Three Cents mixers who are the talk of the town. Thanos Prounarous for the rebranding of his trailblazing bar and his career as a judge at international competitions. Thodoris Pyrillos for his performance at the Chivas Master world final and his wonderful Time Machine menu at A for Athens. Alexandros Sourbatis for his multifaceted talent and his moving forward of the Thessaloniki bar scene through his wonderful cocktails at Vogatsikou 3. Christos Chouseas for his undeniable influence on the Greek bar world and his innovative menus at 42. 
Last but not least, the very creative and innovative duo of Kyritsis-Barkoulis from The Clumsies. Their meteoric rise in the space of a few years, their endless ideas and ability to translate them for a wide audience as well as the placement of The Clumsies in the world's top 50 bars meant they stood above the crowd and were awarded the Most Influential Bartender 2015 award. 
Lifetime achievement award
The historic Athenian bar has been in the same spot on Patision avenue since 1957. Theodoros and Lyssandros Papatheodorou are what makes Au Revoir work; a bar that has played host to everyone, from the crème de la crème of post war Greece all the way to Frank Sinatra!
Unchanged by time, charming, with the same unique atmosphere, its story could be turned into a film. The Papatheodorou brothers are a part of it and Au Revoir is part of them. The first FnL Best Bar Awards' committee unanimously voted them as the rightful recipients of the Lifetime Achievement award. 
By our side throughout, our main sponsor was Cardhu malt whisky
Other sponsors included these distinguished companies:
a) the wonderful Greek soft drinks' and mixers' company 3 Cents
b) the amazing Hoshizaki ice makers
c) the Deals' company with great products by Ravifruit&Granini, the unsung cocktail heroes
d) Libbey, the second largest glassware company in the world and one of the most important designers of high end glassware
User Comments
Login or register to join the conversation