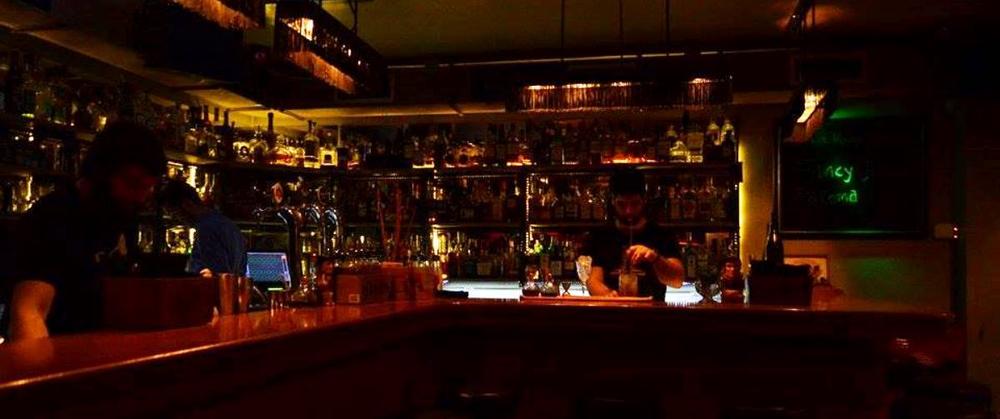 La Doze, situated in an alley in the bustling Valaoritou area, is a distinctly urban bar, dark, with a focus on modern art with regular exhibitions on the first floor.  On the ground floor pride of place belongs to the bar and the DJ booth; there are different DJs every night attracting all manner of people who are looking for something different, more westward looking.  There is an overall tiki feel in this room that differentiates it from the second space which is decorated with bikes on the wall, billiard tables and a film projector showing various movies including those of an erotic disposition.  You feel like Tinto Brass and his hot leading ladies might be regulars here.
La Doze is much more than a fun street bar.  It also boasts one of the richest and most interesting spirit collections in the city. You can find anything you want here: from rare gin to unique tequilas, rum labels waiting to be mixed to create a great 'zombie' and a number of great whiskeys.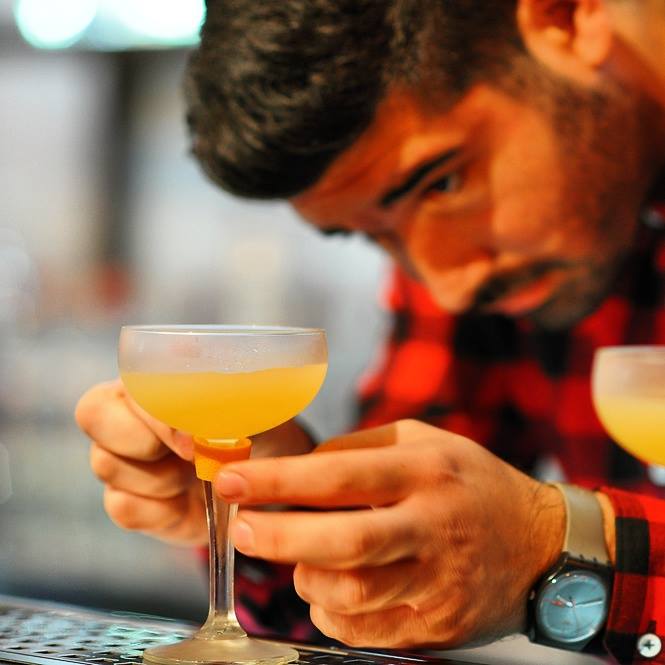 Akis Symeonidis and his bartenders, Yiorgos Terzakis, Yiorgos Mandravelis and Yiorgos Stabolidis, have created a perfect bar for those who are looking for something more laid back.  There is a big selection of cocktails; from classics of all eras to some house choices you won't find anywhere else.  The bartenders are well trained and ready to recommend the best choice to suit your taste.  I always come by when in Thessaloniki.  It's laid back, it attracts a young vibrant crowd, there is a good soundtrack and makes killer margaritas.  What's not to like?
Vilara 1 & Syggrou, Thessaloniki
User Comments
Login or register to join the conversation