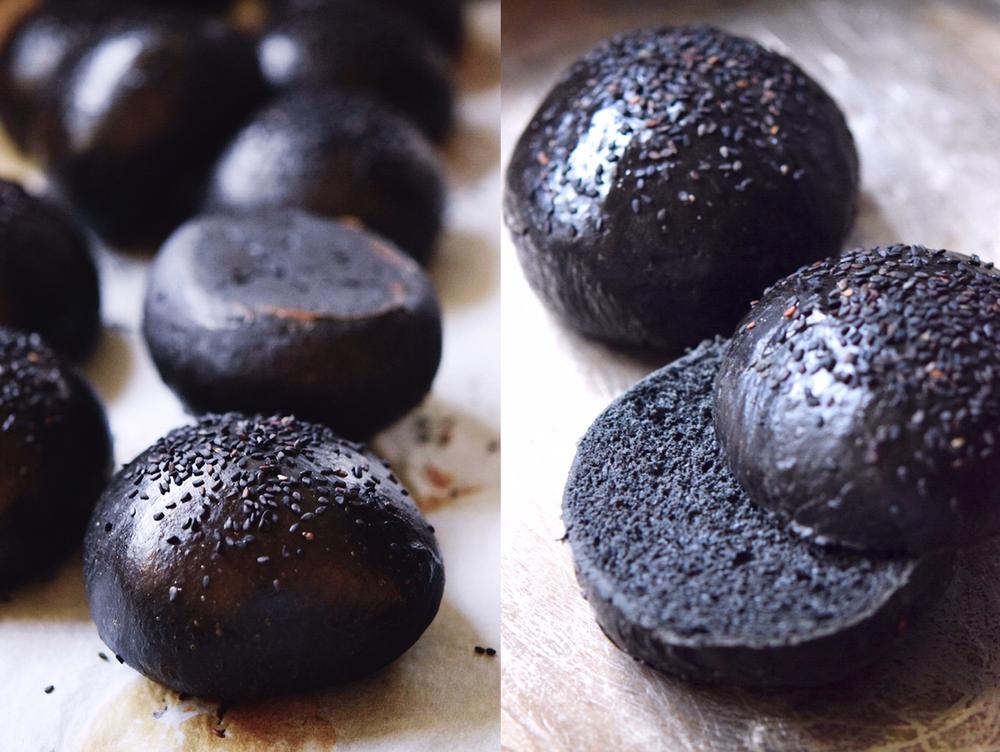 I`ve had the squid ink sachets in the fridge for quite long, they`ve siting there and waiting for the right moment :) Well the right moment came two days ago, and oh boy, what a moment was that!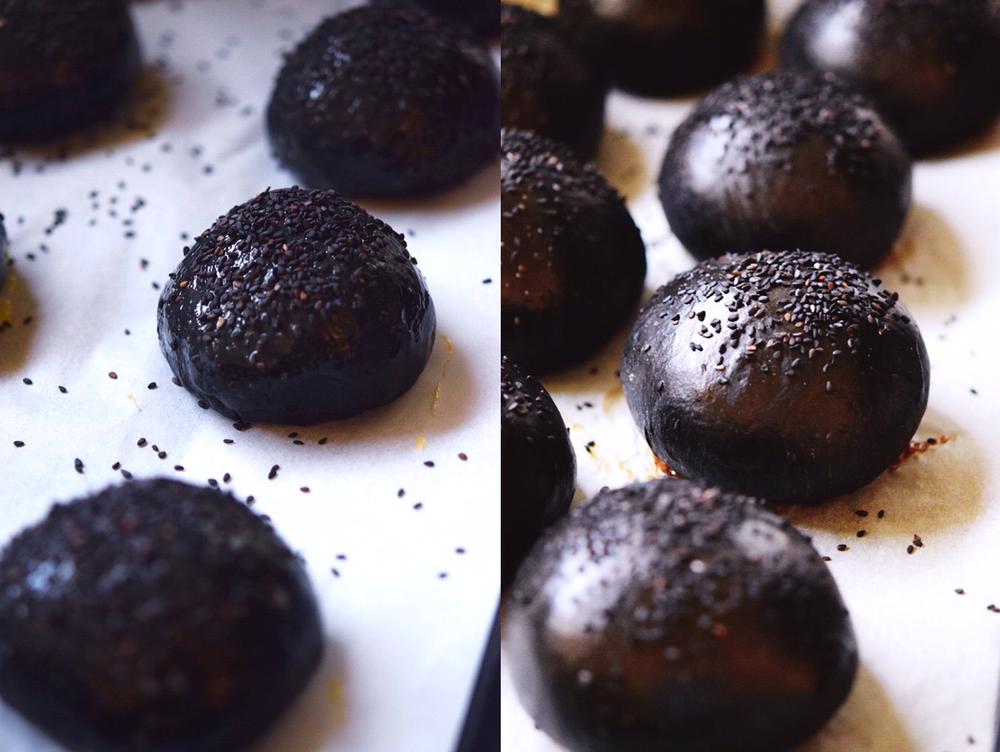 The squid ink taste in this bun is very subtle, yet definitely noticeable in every bite. Black brioche goes perfectly with salmon patties or any veggi option. 
You can also shape them into a hod-dog buns and serve with lobster or shrimp salad. Yum, right? Plus they look super cool! 
BLACK BRIOCHE BUNS 
(makes 10 rolls)
1 cup warm water
1/4 cup warm milk
2 tsp dry yeast
2 tbsp sugar
5-6 x 4g squid sachets (little bit more than 1 Tbsp)
1 large egg, lightly beaten + 1 egg, for glazing  
3 1/3 cup strong bread flour
2 tsp salt
100 g butter or vegetable fat, soften  (I used rapeseed-walnut organic spread)
black sesame seeds for sprinkling (optional)
METHOD :
1. In a measuring jug combine water, milk, sugar, squid ink and yeast. Mix and let it stand until foam appears on the surface, that will take 5-10 minutes.

2. In the bowl of a stand mixer fitted with a dough hook combine flour and salt. With motor running on low speed, gradually add egg and the milk mixture, and mix until dough forms. 

3. Increase the mixer speed to a medium and start adding butter, tablespoon at a time, beating well after each addition, until butter is incorporated and dough is smooth and shiny. 

4. Place the dough into buttered bowl, cover and let it rise until doubled in size, 1-1.5 hours.

5. Knock back the dough, and using a dough scraper or a chef`s knife divide the it into 10 equal pieces (mine were 100 grams each).

6. Shape each dough piece into a ball and place it on a large baking tray lined with a parchment paper, leaving about 5cm between each ball. Cover with a tea towel and place it a warm place for about 30-45 minutes. 

7. Meantime preheat the oven to 200C. Beat the remaining egg with a splash of water and gently brush risen buns. Sprinkle with black sesame seeds if you like. Bake for about 20 minutes. Transfer to a wire rack to cool completely. Toast lightly before serving. ENJOY!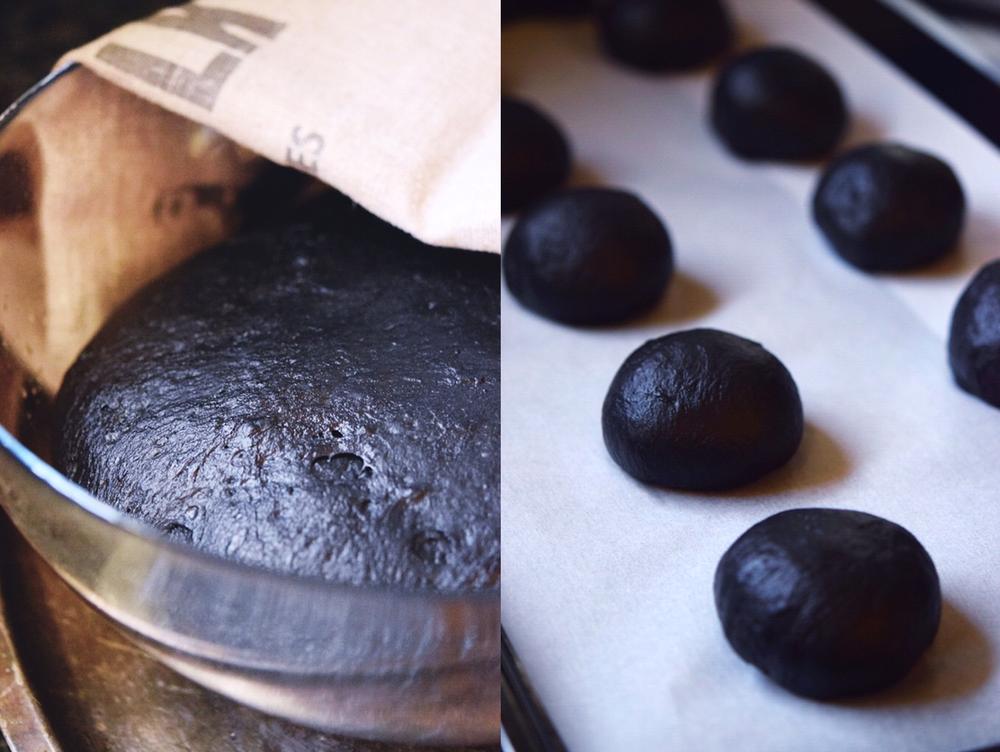 User Comments
Login or register to join the conversation