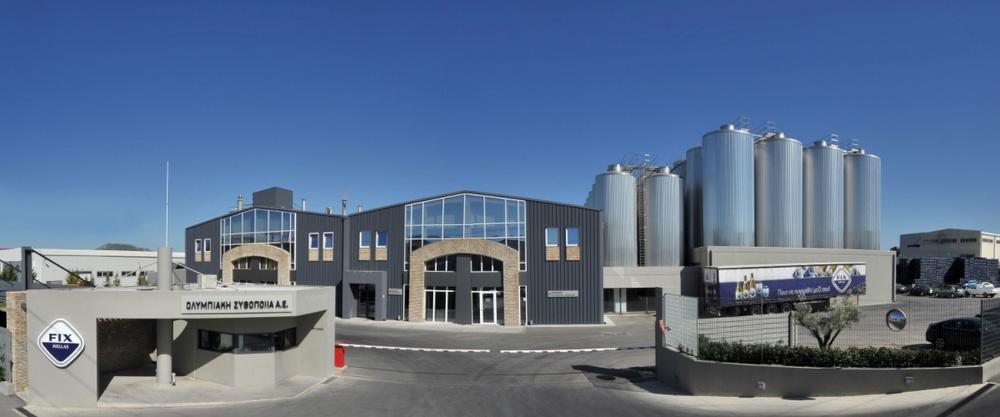 Fix Royale is Greece's new German-style Weiss beer. It has the hazy golden colour of a typical unfiltered (hefe) weisse, with a thick and creamy head. Its characteristic rich aroma captivated me from the first moment: Fresh and fruity, with notes of sweet fruit, banana, orange and tangerine, plus a hint of hop blossom. This first impression was followed by a pleasant surprise on the palate on account of a unique and sour taste tempered by the gentle sweetness of cereals. It has a full body, a strong and complex personality and is a good quality beer with 5.4% alcohol content.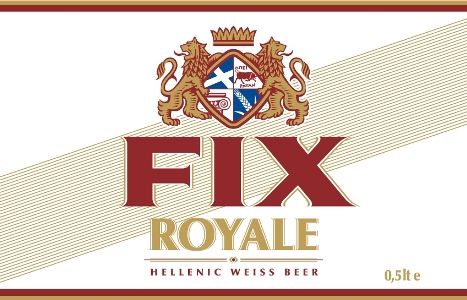 The aim of Olympic Brewery was to make a different wheat beer and after one year of tests and trials, its efforts were vindicated. Fix Royale is a beer that stands proudly among the best in its category. Its ingredients include barley malt, a percentage of which is Greek, wheat malt and a quantity of unmalted Greek wheat which gives the beer its uniquely local imprint. The two varieties of hops make their presence felt in both the aroma and the aftertaste. Fix Royale will be available throughout Greece as of early March.
Established in 2010, Olympic Brewery is based at Ritsona in Evia and is a rapidly growing company, owner of the Fix Hellas brand. The modern brewery covers a surface area of 12,000 m2 on five hectares of land. In October 2011 the company began the experimental cultivation of two types of barley on 150 hectares in Evia and Viotia in the framework of a Contract Barley Farming programme with the aim of supporting agricultural production. Olympic Brewery provides farmers with ongoing guidance and assistance concerning optimum cultivation methodsand plans to expand the areas under cultivation in order to fully meet its needs with Greek barley.
In early 2012 the company began exporting its products to countries in Europe, including Cyprus andAlbania, North Africa, Australia, China and Panama.
In addition to Fix Royale, the brewery also produces the historic lager Fix Hellas and the black lager Fix Dark. 
User Comments
Login or register to join the conversation