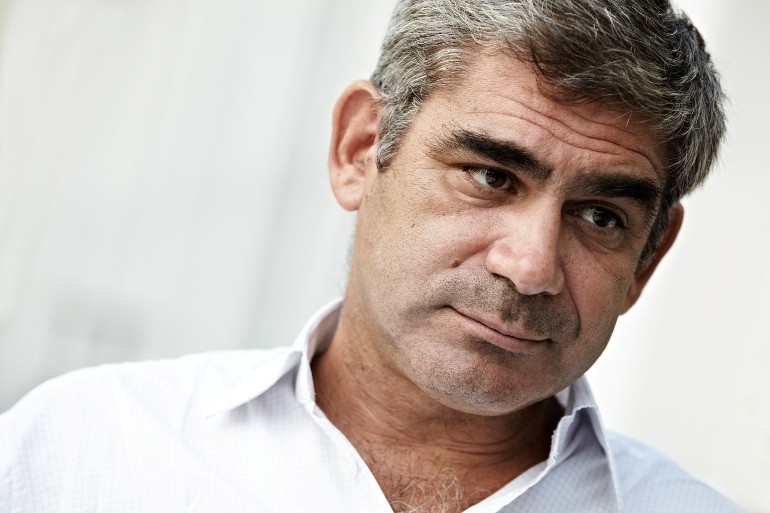 In this interview he speaks about the targets of the company whose helm he took over in 2004, the importance of terroir as a path toward perfecting wine, the value of being an active citizen and an effective entrepreneur... an absolute must in the present difficult period.
- What is the outlook for Greek wine in the coming year? Would you care to venture a forecast?
Greek wine has gone through a period of often painful adjustment. The masks have fallen. Overall consumption hasn't fallen; in fact it may have risen slightly. But now wine is being enjoyed in a home environment, as opposed to the tavernas, cafés and bars where it was once consumed, with average prices having dropped from €5-6 to €3. And most importantly, we have moved from bottled to bulk. Certainly, 2012 was a year of adjustment but producers, like all Greeks, have strong reflexes. I believe that as Greeks we have responded to the challenges. Even after so many crazy things, taxes continue to be paid, and some progress has been made, for instance the huge improvement in public administration. I work with three state services: the Ministry of Agriculture, where I have seen a significant improvement at the level of communication; the tax department, where things have also gotten better; and the customs authorities, where again I have seen improvements. I think things will continue to be difficult in the first half of 2013. But at least many producers have now made the necessary changes, cutting prices, reducing the number of products and turning to exports, where there are opportunities because the crisis has significantly benefited Greek wine. The Americans say "there's no such thing as bad publicity". Well Greece has been front-page news all over the world these past two years and this has generated considerable "demand", particularly from journalists and distributors, in their effort to discover something good. And wine fits the bill. As a consequence, there has been great improvement in the export sector, which may not be immediately apparent in terms of actual figures, but the foundations have been laid. So I believe things will be much better after the end of 2013.
- In an earlier interview you said that the big wine producers were living in their own little world and that they had "missed the train". Have you changed your opinion since then, since late 2011?
The major winemakers, companies producing 20-30 million bottles a year, who want to make their presence felt at a global level, are too small to withstand the pressures of the international market. They must enter into partnerships and this will not be easy for the simple reason that most Greek winemakers, like most companies in general, are one-person or family businesses. If this doesn't change, if a national "champion – so to speak – does not emerge, a large company with the capacity to make things happen in the international market, then the country's wineries will face serious difficulties. So, we must take business initiatives that bear no relation to those of the past.
- As for the issue of improvement, how much of a role does terroir play?
I have said that good wines are made in the winery, but great wines are made on the vine. In the past two decades, Greek producers – with only very few exceptions – have not invested in vines. Only in the past three years have they begun to place emphasis on this aspect. So, the vines are still young but when they have reached the age of 20-25 years, then we shall see real results for Greek wine. It's no coincidence that our whites are better than our reds; they are more advanced from a technological viewpoint, for technology plays a more important role with whites than with reds, where the most important factor is the right vine in the right place, in other words, terroir.
- Along with Sigalas on Santorini you have catapulted Assyrtiko, which is enjoying huge success internationally, and your Naoussa is already highly acclaimed abroad. Is this an indication that your main focus is exports?
One hundred percent yes! We have a turnover of 3 million. Our target for 2016 is 6 million, of which three in Greece and three abroad. Today, we export to 15 countries but our goal – up to 2018 – is to be in 30, with an effective distribution network and the broadest possible product coverage. 
- What messages are you receiving from abroad?
For the moment our exports are small-scale, corresponding to 15% of turnover, but in the past two years they have been increasing at a rate of 50%. There is interest; they like the fact that these wines are special, just as they like the Greek varieties. But we still haven't received the "diploma" we expected, that is, when someone buys – let's say – a case of Diaporos and sells it to some restaurant, he won't be buying another case the following week, that is, he doesn't return quickly, and this is something that others too are facing, not just us. Although the sell in is easier than in the past, the sell out is very difficult: if you put a Moschofilero on a wine list in the USA, it won't suddenly start selling like crazy, it needs promoting!
- Speaking about promotion, what are you doing?  
European policy as a whole has changed with regard to wine. In the past, a lot of money was spent on passive marketing. Now, it is more active, of the type: "I shall help you, interbranch organisation of the Rhône Valley, to promote your region, or you, interbranch organisation of northern Greece, to put together a programme to boost your exports to third countries". That programme was quite successful both at a European level and in Greece and is being implemented at the level of the Hellenic Foreign Trade Board, "Wine Routes" and privately owned wineries. It helps a lot, because when you have a programme costing 100,000 and they give you 80,000, that's quite significant. What else are we doing? Mainly tastings. We are making an effort to be present at final points of sale – restaurants or off-licences – so that consumers can try our wines.
At this point I would like to say that it is unfair for us to be constantly moaning. In recent years, we have seen the "improvement plans" for Greek vines. The state helps you bolster your vineyard with programmes that we have found extremely useful. Also, the development law facilitated the subsidisation of winery infrastructures and there will soon be the Ministry of Agriculture programme aimed at boosting promotion. So let's not complain. At the present moment we are participating in 10 subsidised programmes!
At the same time there is better cooperation: when Agriculture Ministry representatives come and ask us various things, it means we are on the right path. It's true that in some matters the ministry lacks the flexibility we would like, for instance with regard to new legislation, because it's 2013 and we're still operating under the 1960 legislative framework. On the other hand however, our collective bodies must take a more serious approach to their relationship with the state; they should be proposing solutions, not just shouting and demanding.
- What is the outlook for Greek varieties, considering the strength of their foreign cousins? How far can we go?
Most foreign varieties arrived in the 90s and met with success in the Greek market. It was only to be expected. Cabernet and Chardonnay enjoy regal status; they are wonderful varieties, easy to cultivate, with great potential, and they aren't susceptible to disease... Consequently, there are specific reasons why they have flourished all over the world. So, when they came here, Greek consumers were thirsty for foreign varieties. And there's no reason why there shouldn't be a Greek Cabernet or Chardonnay. However, I believe that the future of Greek vineyards lies in Greek grape varieties, because they are very dynamic, go well with the food, which provides the usual occasion for consuming wine, while at the same time they differentiate us on the world wine map, since distributors don't want just another Cabernet or Sauvignon Blanc. To give you an example, our best wine is Dyo Elies, a Merlot, but we can't sell it abroad because it costs €10 a bottle and potential customers will say "with €5 I can buy a Syrah from South America which is just as good".  
- Can we create a Greek identity on the basis of the Greek varieties? Do we have the necessary wine culture to do this?
Wine culture... we don't have, but we're building it each day; this is demonstrated by events such as the Dionysia festival, which has been a huge hit with consumers, especially young people, who tend to drink a lot of wine, mainly because its affordable but also as a lifestyle choice. And let's not forget that wine has become the ladies' drink. But we shouldn't kid ourselves; for many years France had made wine a status symbol. Then the New World wines arrived. Wine was suddenly being marketed differently in a way that addressed all sections of society and it thus became more accessible to consumers. Wine certainly requires some knowledge it order to appreciate it, but at the end of the day what matters is whether you like what you're drinking. We can't expect consumers to know the difference between Moschofilero and Chardonnay or Sauvignon Blanc. What we must do is give them a wine that pleases them, that is easy to drink, that makes them feel good, a wine they want to have on the table.   
- What's your opinion about efforts to make Greece a gastronomic destination?
We are in talks with the Association of Greek Tourism Enterprises because it's an intriguing prospect, not only from the viewpoint of wine tourism, which is a package in itself, an increasingly important component of the tourist product. The question is: how can wine be used in the overall campaign? So far, Greek National Tourism Organisation posters featured two wine glasses and a carafe, suggesting that the wine is a bulk product, whereas the image could be that of a bottle, it doesn't have to be a recognised label.
- Why do you demonise bulk wine?
Most anonymous bulk wine is not Greek; it is Italian, Bulgarian or whatever else. It is blended with Greek wines and sold as Greek. We want it to be branded, even if it comes in 5 kilo containers.
- Nevertheless, the image etched in our collective memory is that of wine being served in a carafe at the local taverna. Perhaps we should be looking at how we can adapt this to modern day needs?
We are talking about clearly identifiable Greek wine and of course we don't like it when a taverna owner on Santorini advertises local wine but serves wine from Spata. Just call it wine, without any descriptor. It should also be distributed in special five- or ten-kilo packaging that complies with basic health requirements and it should be clearly labelled, so consumers know what they're drinking. In Mantineia, if instead of Moschofilero you sell a different wine, the impression formed by the consumer is wrong. So I'm not talking about bottled wine, but branded wine, even in 5 kilo packaging. In any case, you can't just say "bring us a Gerovassiliou" at the taverna.
Having said that, during the 90s all the "small" wines wanted to differentiate themselves and consumers were sold on the concept of a certain snob appeal. If you drank the bottled wine of a small producer, you knew you were well-off, but this had a boomerang effect, not now but before the crisis, because instead of drawing consumers closer they alienated them.
- We were living in a bubble where there was room for a little snobbery...
Yes, and look where we ended up, along with Greek wine production. Ultimately, all the small producers wanted to be Boutari, take the place of Boutari, as they strove to increase their output. There were only a handful – those now considered to be successful – who said: "I am going to produce 30,000 bottles and that's it", as Gerovassiliou did.
How many producers went to the local cooperative, bought 30 tons, stuck Estate X on the label and sold it any way they could? What we want from the ministry, returning to the subject of cooperation, is for controls to be put in place. What we are proposing is no more and no less than what applies in every part of the world: strengthening of professional organisations at a local level, which will then monitor themselves, i.e. we, the producers of Naoussa, will exercise control locally; we shouldn't have to wait for some ministry in Athens.
- They say that winemakers are visionaries and out of touch with reality. What do you say to this?
Visionary, out of touch, vain! Generally speaking, winemakers are a little conceited for the simple reason that their name is displayed on the dining table. We all believe we have the best wines in the world and this is borne out by the number of people who want to make their own wine. You see, for example, a doctor in an area just outside Athens, who makes two barrels. His friends come and he offers them his own wine. This is essentially what we too are doing when we say we want to make the best wine in the world. And be careful... I am not saying "make more money" or "get rich"!
- Are you interested at all in awards?
Not particularly, because it's just a form of marketing, a tool used by some, not all. Has Chataeau Margaux received an award? For me, the important thing is to create a name at a global level. Wine is a business in which you are simply passing through: I inherited a vine from my father and I plant it for my children. I am now 47 and by the time the vine has grown I will be 70; so the matter of continuity is very important for quality wines.  
- Is your father still involved?
In effect he stepped down when I took over the winery in 2004. He allowed me to decide everything. He comes along and we discuss things, now of course less frequently, but he is still there.
- Do you ever think about becoming involved – like your father – in public affairs?
Only in my own branch of activity. At the risk of sounding melodramatic, I believe we have the responsibility to be engaged with things that help make the country better. I often argue with friends who say "I'm going to America to live, things here suck". Make things better. Do your bit. Become an active citizen!
- Do you see yourself as unconventional?
I am quite conservative. Generations evolve: my father is extremely unconventional and it was probably necessary for me to be conventional. It's like a reaction to what you see.
- What's the most extreme thing you have ever done?
I can't think of anything off the top of my head, perhaps because I've never done anything extreme [laughing].
- In what respects are you similar to your father and where do you differ?
My father is incredibly quick, whereas I am not. We are similar in our focus on certain things, as in communication, which is very easy between us. We share many similar views about the business and family, but we have totally different characters. My father has an explosive disposition, whereas I am more consensual. We are both very good with people; we are at ease in our relationships with others. Also, neither of us can easily say "no".
- Did you always want to be a winemaker?
It's a long story. I wanted to be an architect, but I grew up in this environment and eventually entered the business. In my second year at university, I prepared an application to attend Columbia Architecture School, but I never sent it.
- Do you believe we will exit the crisis?
Of course, provided we work and do what needs to be done.
- Why do you say that? Do you believe we don't work?
More work is needed. To work and make a good wine is just one aspect. To help as an active citizen in collective bodies is something extra, for which you are not paid, but will help us overcome the crisis. Working and producing wines in Greece is certainly a good thing, but I must go a step further and sell the wines abroad. And of course Greece will not be the same country it was; let's not kid ourselves. America exited the 2009 crisis but it's not the same. Anyway, what do we mean when we speak of there being no crisis? First of all unemployment must fall from 25% to 6%.
- How can there be any investment in a recessionary environment?
We need to be smarter. I heard someone saying they will be relocating their offices to the centre and they will have some tax benefit. That's smart. The centre presents a number of problems, so how will you convince entrepreneurs to go there? Give them the capability. And easier labour relations.
- But these have already been deregulated...
I have a worker and when he's working in the vineyard he has to be insured with the Farmers' Insurance Organisation (OGA). But when it rains and he comes inside to bottle, he must be insured with the Social Insurance Institute (IKA). So I have to insure him with both funds and depending on the day, I have to go to IKA or OGA to register him. Isn't this counter-productive? The state should enable me to insure him with just one fund, which should be the same for all employees, and this could then be bolstered by the various auxiliary funds.
The labour issue is a very sensitive one. Greeks work 10 times harder than Germans. What holds us back are the structures.
- Have you made cutbacks?
I have stopped the 15th month salary; I used to pay 15-16 monthly salaries each year as a bonus. Because at harvest time they work weekends too, I paid a monthly salary, perhaps two, when things were good. What I'm trying to say is that a 10% cut corresponds to an overall saving of about 35-40,000. But €50 less in an employee's pay packet means no gift for that person's child. So you are not a good businessman, you might say. No, I'm not!
- So what is a good businessman in your view?
I want to have a company that is innovative and socially responsible. Innovation is a must; if we want constant improvement we must embrace change. Then there's social responsibility in whatever form, eco-friendly development or simply taking care of people. You take care of the people who work for you and they in turn take care of you.
- How do you react when you fail?
I get very depressed. But I carry on regardless.
- And what do you fear most?
Failure [laughing].  
- And finally, what can we expect from Kir-Yianni?
We have many things in the works but the most important is a truly great Xinomavro, a wine that can hold its own on the international market. We have the first good samples from 2011, which will be released in 2014-15. I have also drawn great satisfaction from the launch of Akakies Sparkling in 2012. We produced something we had been working on for three years and it was a success, particularly since it creates a new category. It is inexpensive, easy to drink, Greek and appeals strongly to the fairer sex. In particular ladies in the 25-45 age group, who after work, instead of coffee, sip a couple of glasses of Akakies and go home happy!
* Photo: Heinz Troll for Wine Plus
More about Kir-Yianni at 
www.kiryianni.gr
User Comments
Login or register to join the conversation