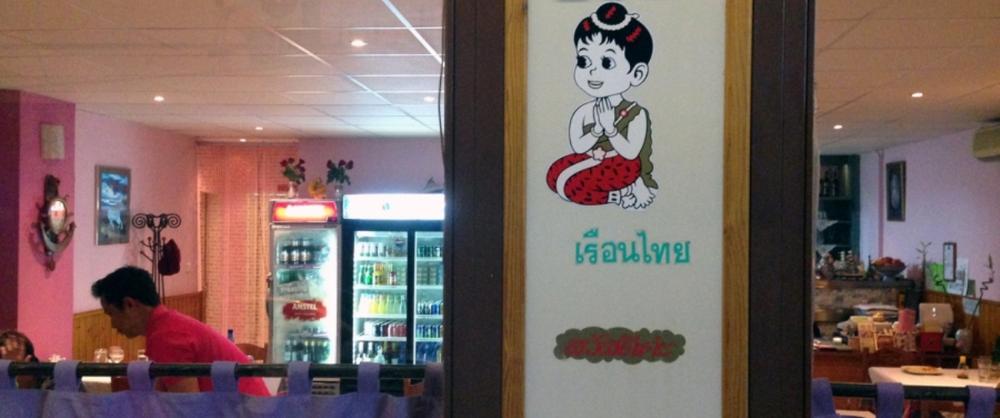 Rouan Thai has been in the same place for about 10 years.  Its secret location and humble decor have probably kept it out of the limelight longer than it deserved. Let me begin with the main part of the review: Rouan Thai serves the best Thai food in Athens so if that's what you're after, you simply must visit.  It's difficult to think where you could get tastier food at just €25 per person. If, on the other hand, you're into interior design, people watching, cocktails or wine lists, then this place is definitely not for you.
The heart and soul of this restaurant is a very polite retired seaman who will look after you front of house.  In the kitchen his wife and daughter run things, his daughter having graduated from the Royal Thai culinary school.  They create authentic, aromatic and spicy dishes, with the spice levels tailored to your needs.
A good way to start your meal is with a Tom-Yum soup.  A complex Thai cuisine flagship dish, it has a spicy and sour taste emanating lemongrass, kaffir lime leaves and chilli aromas.  A spoonful of this soup and you'll know this place is special.  You can order it with chicken (€7.50) or shrimp (€16.30) and I'm mentioning it because at first glance that is really expensive but it's only because the owners don't cut corners when it comes to their ingredients.  The shrimps used are big, plentiful and of high quality, which makes the dish wonderful but also proves how much they respect their customers.
There are tons of options on the menu, although I would advise going straight to the Thai part with the only exception of soupao.  These steamed bread rolls, more commonly known as bao, with their meaty and aromatic filling are amazing, just like the steamed pork mince dumplings.  You should try the classic pad thai noodles and add all the toppings like lime, peanuts, chilli flakes and sugar.  Just be aware Thai chilli flakes are hot! You can then move on to one of the curry dishes with steamed or sticky rice.  The green curry is spicier but also really aromatic, while the veal in sweet curry sauce is truly scrumptious.  Remember that there is no chance of you leaving feeling hungry, portions are big!
Rouan Thai is exactly the kind of restaurant I wished we had more of in Athens, serving authentic, cheap and well-cooked food.
  Don't take your time like I did, get down here and make it quick!