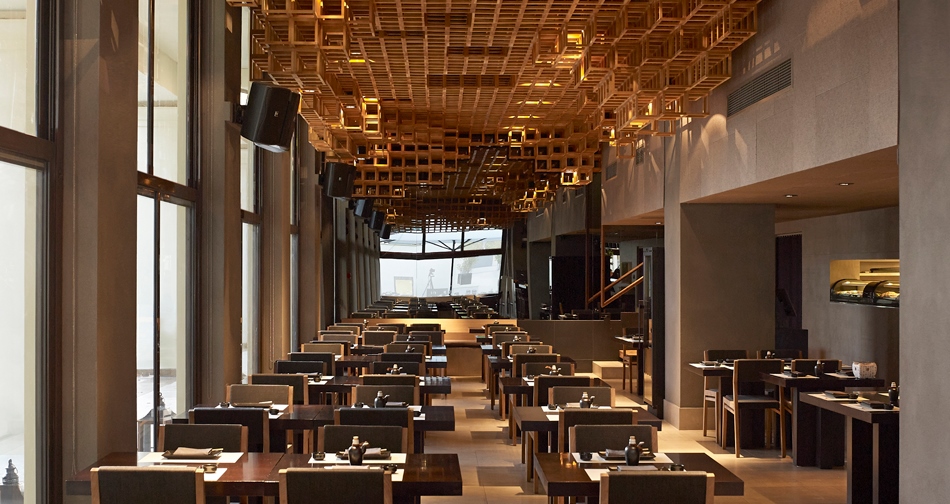 In my last review in the summer of 2014, I wrote about an improved Rakkan which was on its way to becoming the best international restaurant in Athens. 
I was impressed by the restaurant's self assuredness and raved about the sushi which, despite being overloaded, was tasty and perfectly made. 
A year and half later and Rakkan feels directionless and a mere shadow of its former self. The kitchen team seems to have none of its previous strong points and has augmented its weaknesses. The signature rolls have none of the finesse you would expect and even though some are tasty, they are far removed from everything Japanese cuisine is about. Some have even become a bit of a joke. I give you 'Joe's' description and I'll let you make your own minds up:
"Inside out maki: black rice, stuffed with avocado, spicy sauce and shrimp tempura, rolled in lightly grilled salmon with a note of togarashi, butter and sweet sauce, topped with wasabi mayo and chives in kataifi strips".
It's not just the signature rolls though, most dishes seem to have lost their balance. The rock shrimp tempura have too much sauce and the classic, and one time great, black cod with sweet miso was mushy and way too sweet because of the way it was grilled and the overabundance of marinade. Even the yellowtail jalapeno & white fish tiradito had lost its knife's edge balance that used to be the main selling point. 
Rakkan has to immediately re-evaluate its kitchen set up if it wants to prosper and stand up to the high standards it set itself when it first opened. The really high prices don't allow any room for indulging this many mishaps.