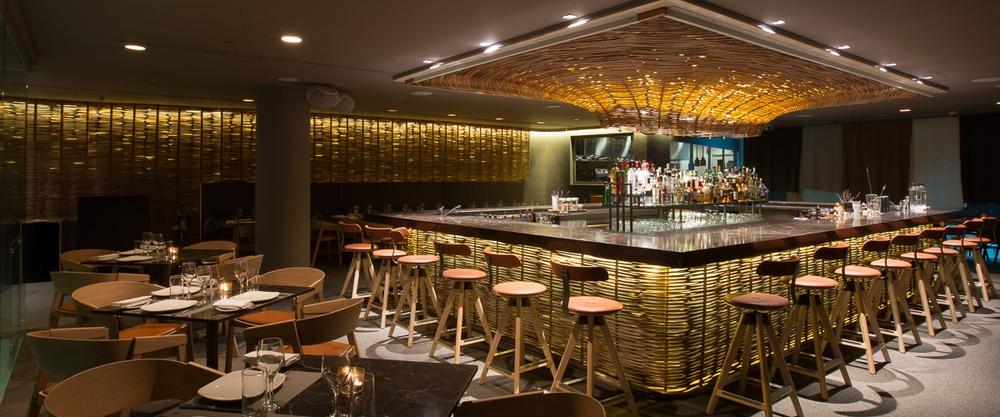 There was a lot of hype after the recent Hytra renovation which moved the bar to the middle of the restaurant.  The bistro also started attracting more and more post-show crowds.  My personal favourite is the little gourmet part (photo below) at the edge of the room, with a view towards the Acropolis. It is there the talented but low key Tasos Mantis and his demure team are creating noteworthy dishes. I also love the chef's garden where he grows his herbs, vegetables and edible flowers.  On my last visit, I tried the complete 14-stage menu during which I honestly marvelled at how the dishes follow each other in such a way that a crescendo is reached at the end of the meal.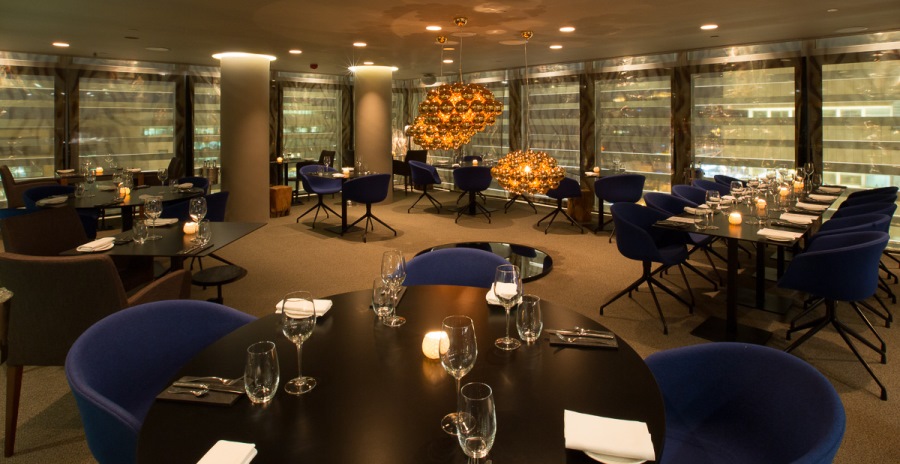 The menu began with some amuse bouche which included Jerusalem artichoke spirals with mayonnaise and bacon, an olive biscuit with olive oil ice cream and lime jelly spheres, a spanakorizo (spinach rice) 'leaf' and carrot juice with lemon verbena. The mains included rooster with mushrooms, celeriac and rooster liver parfait and goat from Elassona with aubergine, ajvar (a thick red pepper sauce), kefir and vine leaf sauce. The dessert course included baby aubergine ice cream with sorrel, white chocolate with sea buckthorn, caramel with Jerusalem artichoke ice cream and a take on yoghurt, walnuts and honey.  
If I had to summarise the elements what won me over, I would choose the clarity of flavour, the play on textures and the fact that there was great technique there but not in a show-off way. After all those different dishes, I never felt overwhelmed by the abundance of ingredients that went before me as there were incredibly well balanced. 
The desserts weren't quite at the same level as the rest of the meal; that's not to say they weren't enjoyable. If they could have organised the flow of service a little better so that our dinner hadn't lasted as long as it did and if the wine list was more representative of a restaurant of this kind, my mark would have definitely been higher.