I'm talking about jewels, beautiful jewels, which I continue to wear and then return to the bank for safe keeping, bucking the new Greek trend for bank withdrawals and stuffing your money under the mattress.  To be fair, the time when we bought jewellery is long gone, but hopefully not for good.  I know that a lot of people have been forced to see expensive jewels go for next to nothing prices at the pawnshops, which seem to pop up in every neighbourhood.  We have been living through some dark times in the last few years so trust me, I know.  It is a distinct choice made by the site and this column in particular, to focus on something optimistic, happy and beautiful; we all have our own ways to get through hard times. 
In that spirit, I have chosen to introduce you to .Anna Maria Belenioti , a friend who has studied gemology, design and jewellery making.  In her beautiful Kifissia studio she sells her own gorgeous designs and remodels and redesigns old jewels.  All those pieces that we no longer wear, the ones we might have received as presents but never had the time to return, or simply something that is just too old fashioned.  Anna Maria can transform those pieces into something we can fall in love with again,as long they're real and not  faux .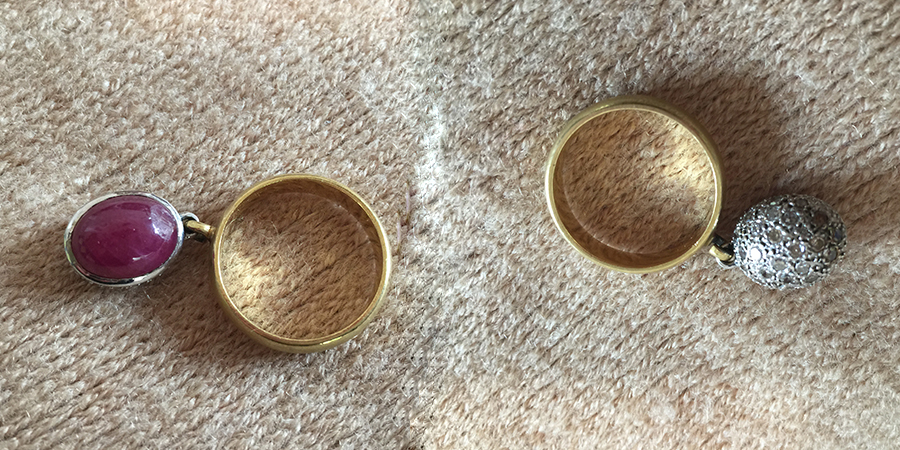 She made me a ring many moons ago that I still wear all the time.  I took her an old, classic ring my mum had given me when I decided to get married, which consisted of a platinum flower with a ruby in the centre and small brilliant stones on the surrounding petals. A week later I picked up a large single band from matte gold on which she'd attached an 'egg' which was decorated with the ruby on the one side and the brilliant stones on the other.  It is a wonderful creation, which even 15 years later, still gets comments every time I wear it.  I never thought to take a before shot so I just have the 'after' shot to show you.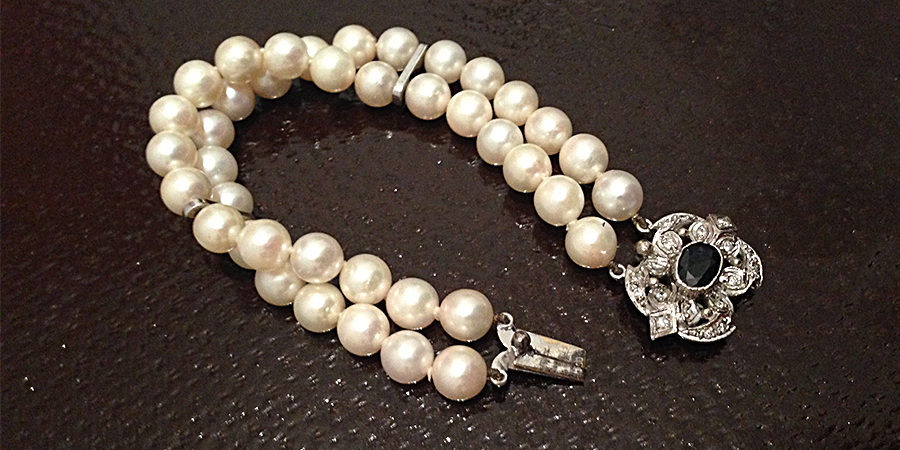 Another example is a classic necklace with two rows of pearls and a diamond clasp with matching braceletthat another friend took to Maria.  She transformed them into two bracelets, which can be worn together or with bracelets made with different stones for a more 'rock n roll' effect.  She also made an asymmetric necklace, which can be worn in a Charleston knot and matched with a pair of jeans or something more formal.  We both paid very little considering what we got in return.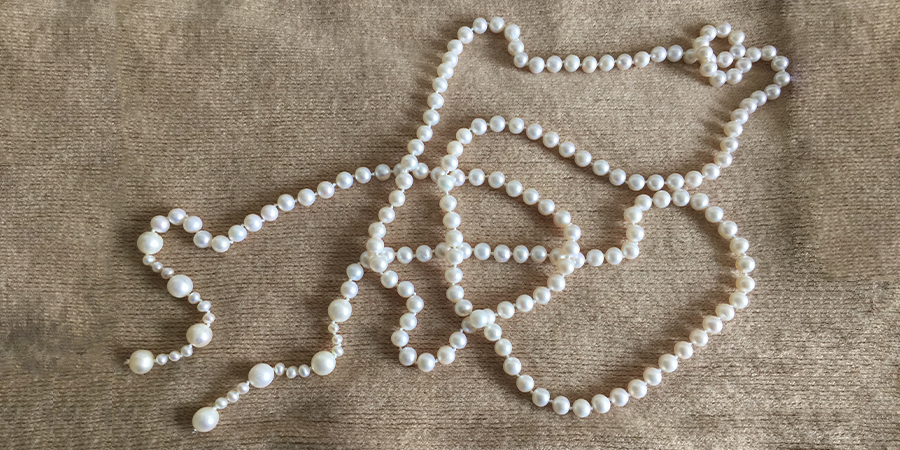 You'll find Anna Maria in the Finikas shopping centre in Kifissia (on the corner of Kifisias Avenue 293 and Deligianni), but because it's a studio and not a shop front, you should call in advance in order to book an appointment.  Tel: 6944617078