We collected information on all restaurants, cafes and bars along the Athenian waterfront, which is more attractive than ever this summer.
By Eleni Nikoloulia and Tasos Mitselis
Moorings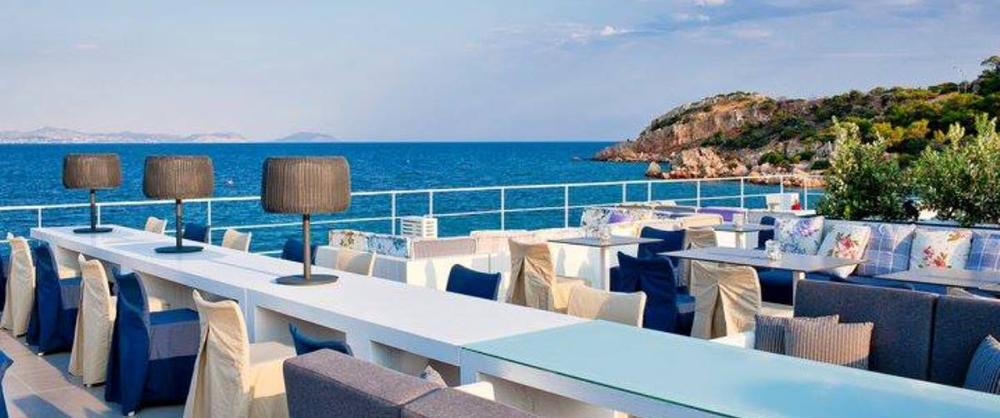 Revamped, stylish, laid back and with devoted fans, Moorings at Vouliagmeni's Lemos area is better looking than ever before.  The menu is Mediterranean with some Japanese touches that don't take over apart from in the case of the desserts, which you should definitely try.  The great view is the ultimate bonus.
(Marina, Vouliagmeni, tel: 210 8961310)
Island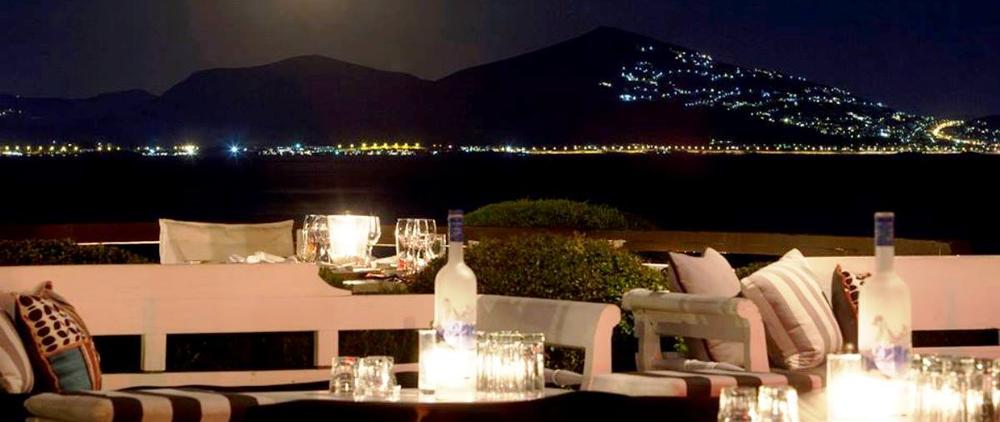 The Panas brothers' flagship club restaurant (see main photo) has been at the top of its game for over 20 years at one of the best spots on the Athenian Riviera. The crème de la crème of Athenian society, international celebrities and the cool young things mix in its party atmosphere, cocktails in hand or dining on Nikos Skliras' creations, which include good sushi.  Next door, all day Island C Lounge serves coffee, juices, brunch and an easy dining menu up until 9pm. 
(27th km Athinon-Souniou, Varkiza, tel: 210 9653563).
Aqua Marina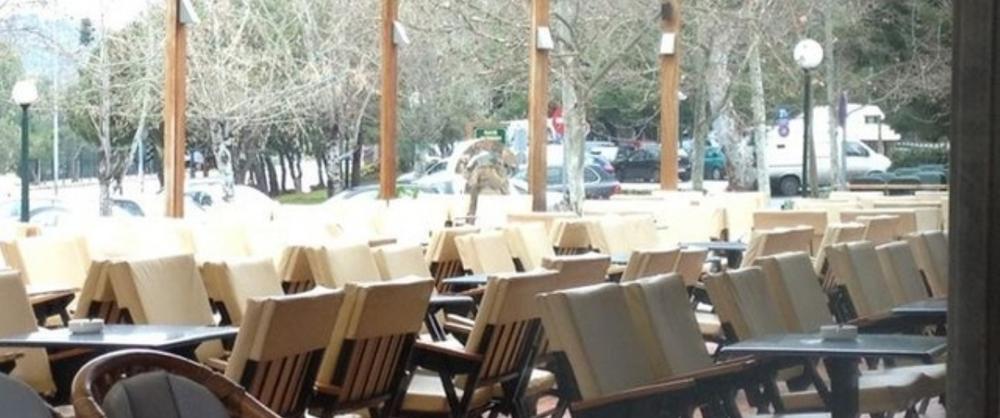 An all-time classic Vouliagmeni venue which has stood the test of time, attracting an older audience these days.  It's the kind of place that serves classic cheese pies, 80s desserts, Chicago ice cream and pasta dishes. One of the true old school spots on the 'paraliaki', which is what the seafront avenue is colloquially called. 
(Leoforos Posidonos 13, Vouliagmeni, tel: 210 8961214)
Psaraki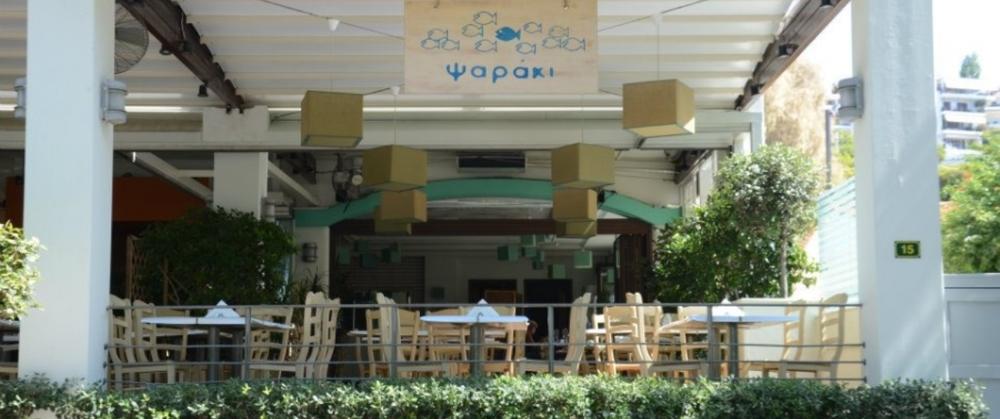 Despite having stunning views over Vouliagmeni bay, Psaraki serves good fish meze at very reasonable prices.  It's a cosy place with decent enough service and great people watching opportunities. The fried dishes are great and make up for the few missteps on the menu. It's not a destination restaurant but if you're in the area and you fancy the kind of summer meal which includes ouzo and meze, this is the one for you.
(Apollonos 28, Vouliagmeni, tel: 210 9671184)
Kiku Seaside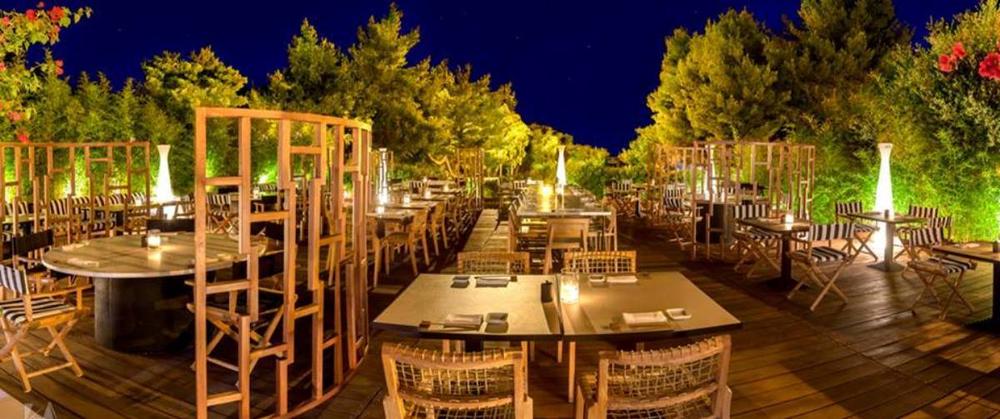 Team Kiku is the best Japanese fusion kitchen in town.  Their seaside venue is great this year with the top dishes being the nigiri and Gindara Saikyo Yaki, chef Chronis Damalas' version of sweet miso black cod.
(Orfeos 2, Vouliagmeni, tel: 210 9671866)
Rafalé Ae Nikolas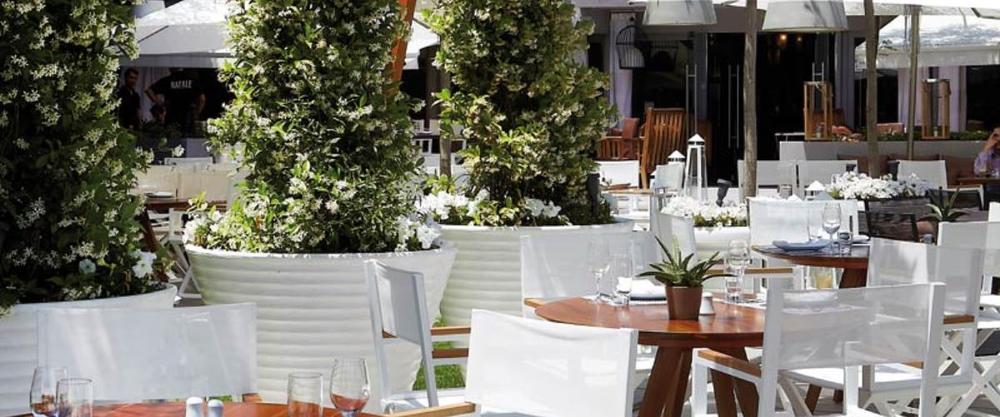 This is the sister restaurant of Ae Nikolas on Syggrou Avenue.  Based in Vouliagmeni's Lemos area, it's open all year round. The menu finds itself in the middle of a triangle between Italy, Greece and France with an obvious flair in making Italian seafood pasta dishes. There is an inviting atmosphere, the prices are more reasonable than its Athens outpost and its yard is perfectly suited to summer evenings. You must try the tiramisu.
(Apollonos 28, Lemos Vouliagmenis, tel: 210 9671184)
Malabar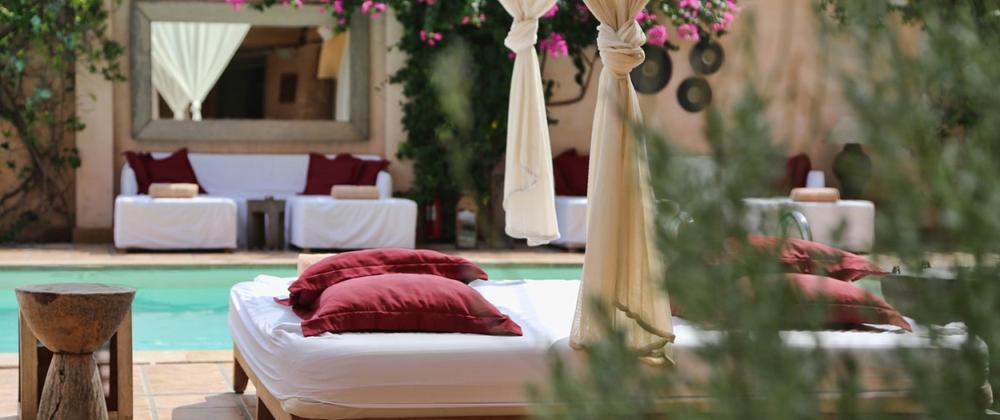 The exotic Margi hotel and chef Panagiotis Giakalis present a 16-seater gastronomic concept with a focus on creative Mediterranean cooking. Malabar is split into 2 different venues.  In the beautiful outside space they serve more reasonably priced comfort food while the new gourmet section has moved into a space next door. It operates 5 times a week, just for dinner, and has three 6-course menus costing 65 euros. Top marks go to the great raw ingredients which come from the hotel's own farm.
(Litous 11, Vouliagmeni, tel: 210 8929000)
Tokyo Joe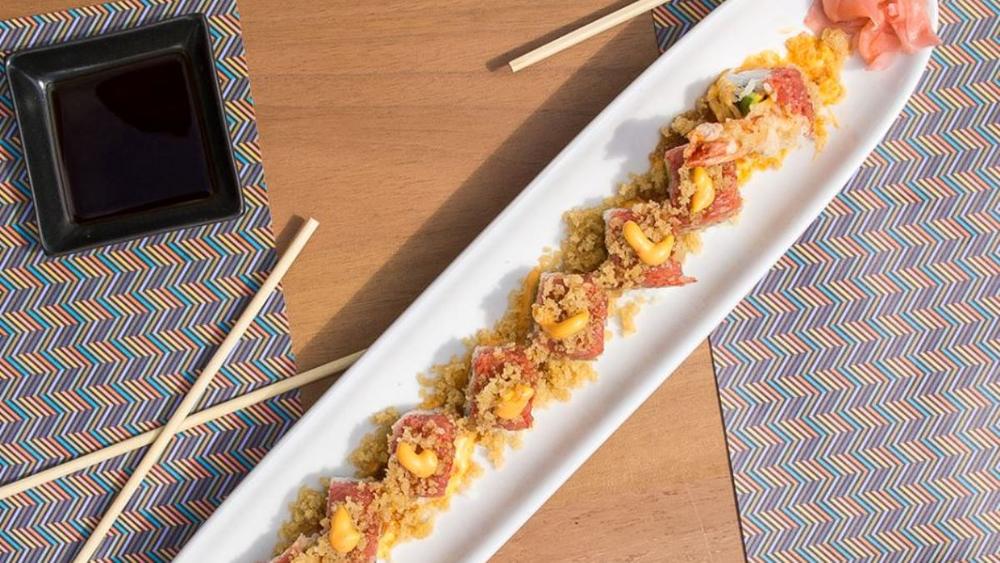 Dimitris Pappas' new sushi bar in Vouliagmeni is stylish, with good cocktails and a number of different sushi options for all tastes. Tokyo Joe is very reasonably priced and I would suggest you try the classic rolls, like spicy tuna or salmon avocado. The tasty crispy duck steam buns were a surprise and so were the black angus slices; we'd so love to be able to get them in town too.
(Leoforos Posidonos 17, Vouliagmeni, tel: 210 8961038)
Garbis
Garbis is one of the all time classic seafood restaurants in Kavouri with decent food and a view onto Agios Nikolaos beach.  Their main selling point is the fresh fish delivered from Kalymnos, Leros and Patmos. Their grilling technique is consistently good and some of their meze, like the fried langoustine meat, are exceptional.  If you can take it in the heat, their kakavia is also excellent.
(Eliou 21 & Selinis, Kavouri, tel: 210 8963480)
Blanco Agnanti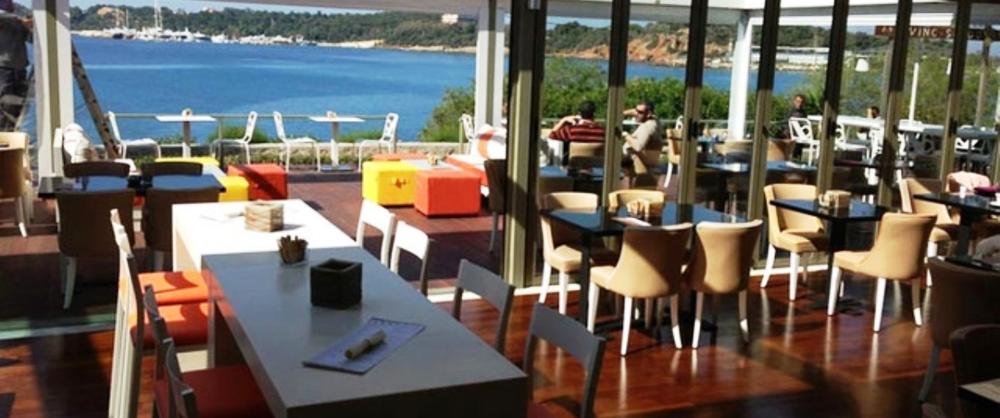 This restaurant started life in 1997 as Agnanti and a couple of years ago moved into Italian cuisine territory, hence the addition to its name. Its pop art renovation style really suits it but the kitchen is not quite there yet.  They serve juices, coffee and various snacks from early in the morning and have loyal customers as a result. We would recommend you try the pizza.
(Leoforos Posidonos 18, Vouliagmeni, tel: 210 9670913)
Ithaki

Known as an international celebrity haunt, Ithaki restaurant has been a reference point on the Athenian Riviera. Set in a luxurious environment, the service is attentive; the view next to none and the cooking is satisfactory with a focus on seafood as well as a few decent meat options. The shining exception is the amazing lobster velouté with curry and celeriac.  This year they've also added sushi to the menu.  If you decide to visit the place where Athina Onassis used to eat fish when she was little, bear in mind that you will need about 100 euros per head.
(Apollonos 28, Lemos Vouliagmenis, tel: 210 8963747)
Matsuhisa Athens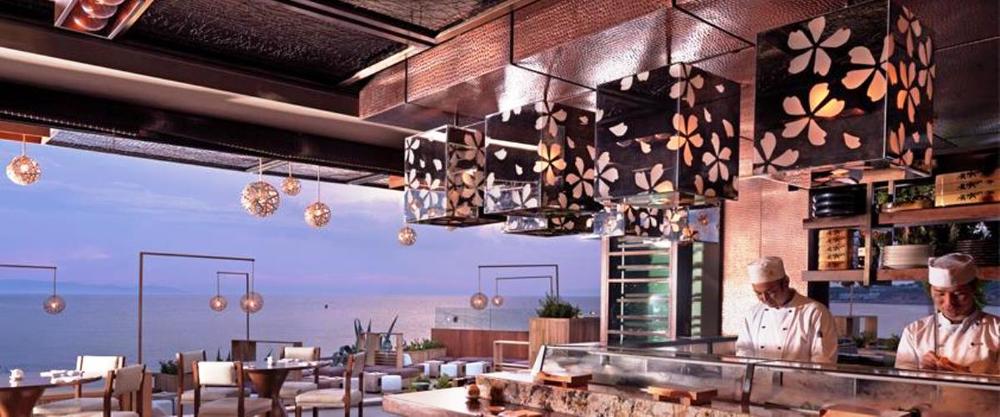 This flagship restaurant, which also happens to be in one of the most beautiful spots in town, continues to promote the signature dishes that have established this worldwide chain (e.g. sashimi, black cod). Chef Vasilis Papatheodorou has taken it a step further and is focusing on seasonal produce while injecting Greek elements to his dishes. It's also worth mentioning that the Martini Bar has been renovated so you can now enjoy the views from Matsuhisa's outside balcony alongside some Dale de Groff cocktails.
(Astir Palace hotel, Apollonos 40, Vouliagmeni, tel: 210 8960510)
Marida
A good fish taverna near Sounio with great prices which make you forget the various miss fires.  You do get good value for money here, especially when it comes to the fried red mullet or the lovely Ikaria lobster with olive oil and lemon. The problem is that it can get very busy at lunchtime and the staff don't seem able to cope with it.
(64th km Athinon-Souniou, Legrena)
Swell

A new Vouliagmeni arrival, set up the hill amongst pine trees. A very popular place, especially with the local young crowd that flocks here from early in the morning till late at night.  There is sushi on the menu but we would suggest you stick to the mini burgers or pizzas instead. In the evening, the music is turned up and there are a number of classic cocktails on offer plus a few more interesting options which are worth a try.
(Ermou 1 & Posidonos, Vouliagmeni)
Kohylia

Kohylia is one of the most impressive restaurants on the Greek Riviera and is part of the Grand Resort Lagonissi. The location is dreamy with the wooden deck literally in the sea and Tony Ton Thang's Polynesian cooking is creative but insanely expensive. You're not likely to get much change out of 150 euros per head here. The sushi menu includes Gindara Nigiri with black cod and Tempura Ika Roll with calamari.  The Banoffee with Madagascan vanilla ice cream is also rather lovely.
(40th km Athinon- Souniou, Lagonissi)
Testaccio Cucina Italiana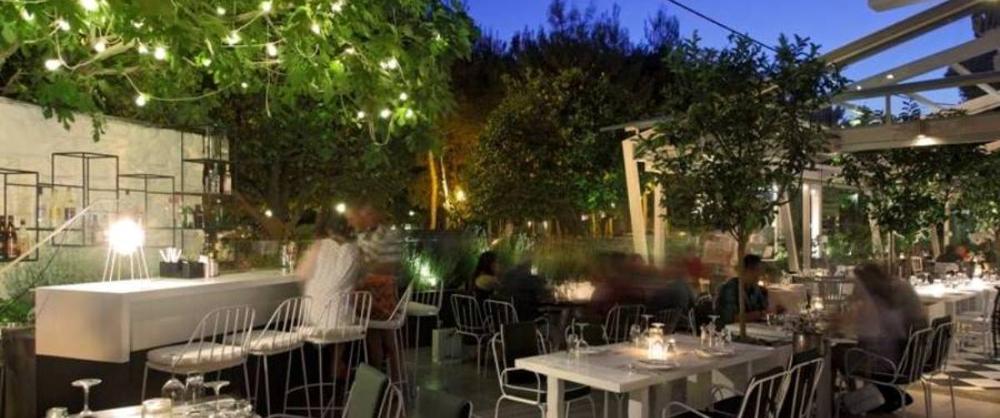 The teams behind Vespa Rossa, Pere & Silver Casa join forces under chef Kostas Tsigas to create a pretty trattoria with a focus on meat in Vouliagmeni's Lemos area. The space is welcoming with some retro touches, like the fer forge furniture, and the menu is interesting as it's somewhere between a trattoria and a steak house.
(Apollonos & Litous 4, Vouliagmeni, tel: 210 8964112)
Astir Beach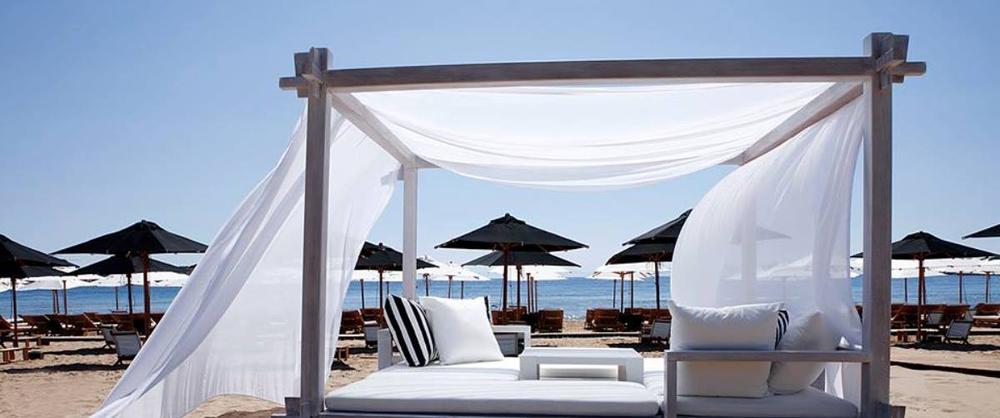 Astir Beach is your luxury beach option.  There are a number of coffee and food options which you can combine with some shopping, swimming or water sports. Don't expect too much from the menu here but the fast food is good enough for a light meal on the beach.
(Apollonos 40, Vouliagmeni)
Funky Social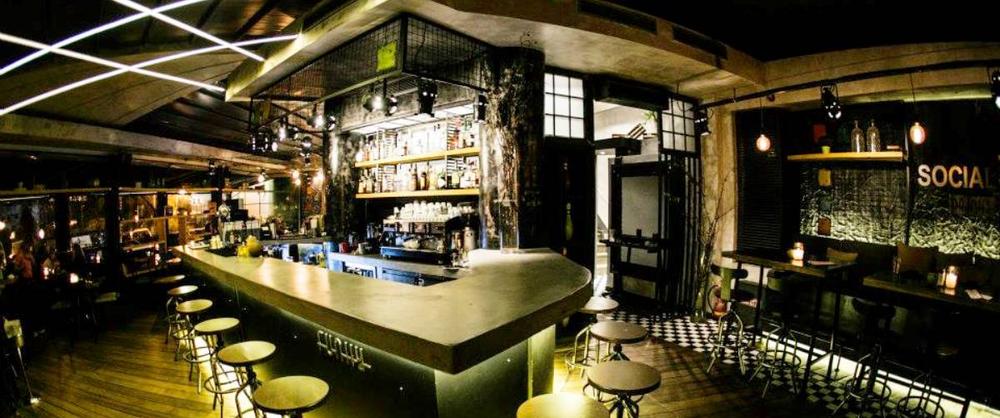 A brand new all day bar hits Vouliagmeni.  The menu is varied: there are breakfast options (e.g. scrambled eggs), crispy chicken tortillas, peppers and yoghurt, a number of open sandwiches like pulled pork, sauteed spinach and fresh mozzarella, light pasta dishes, salmon or chicken fillets and black angus tagliata.  There are also many burger and pizza options which are worth trying.  The evenings are louder and cocktails take centre stage.
(Ermou 1, Vouliagmeni, tel: 210 8964310)
Waffle House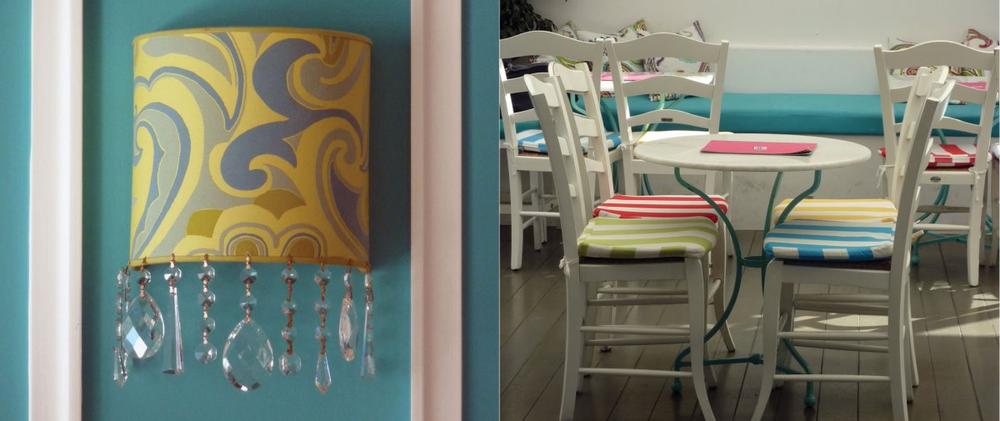 Can an ice cream parlour become the hottest meeting point? Well the Waffle House can!  Always busy in its island-like setting with a huge ice cream menu, served with or without waffles. 
(Leoforos Posidonos 17, Vouliagmeni, tel: 210 8961227)
Rumors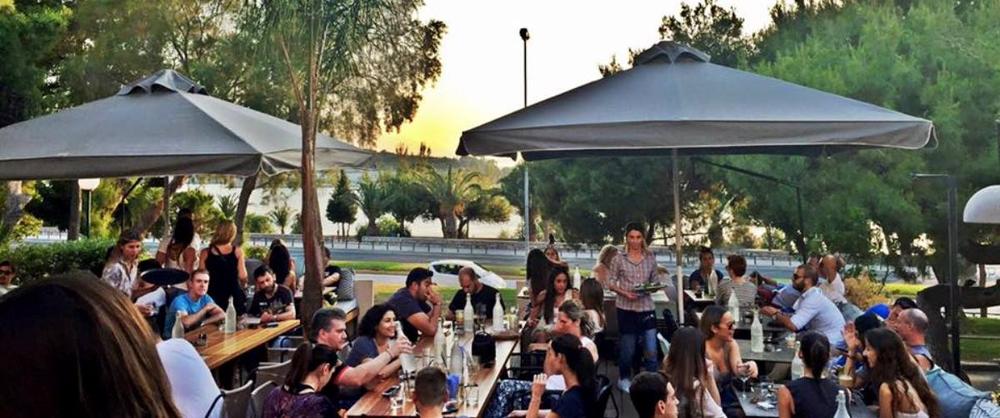 One of the most atmospheric locations in Vouliagmeni which is great for a coffee or drinks as its cocktails are particularly interesting. There are some light dishes on the menu, including some finger food options, sandwiches and pizzas.
(Leoforos Posidonos 17, tel: 210 8961200)
Ark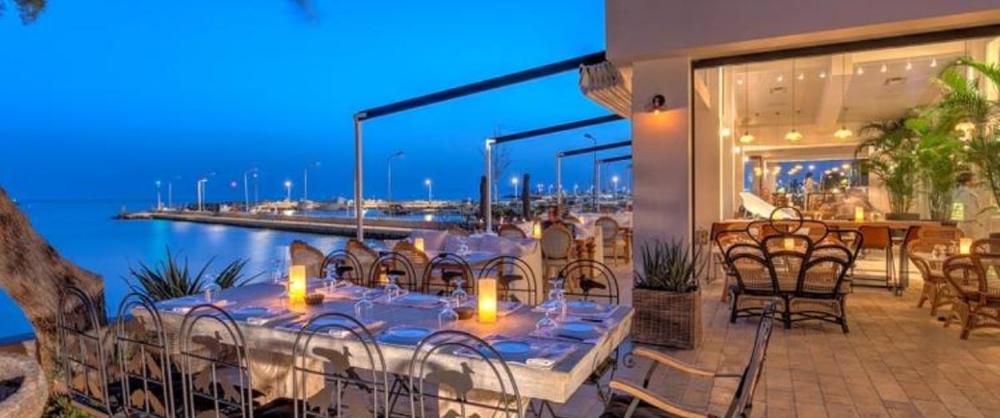 The new tenant of the legendary Asteria in Glyfada is an impressive all-day bar restaurant with luxurious decor, a colonial feel and simple Greek cooking under chef Yiannis Baxevanis. The menu includes options such as: seafood fry up, seafood pasta cooked in greaseproof paper and green vegetable pie.  Coffees are selected by TAF and the cocktails are designed by award winning bartender Theo Spyropoulos.
(Gr. Labraki 2, Asteria Glyfadas, tel: 210 8948882)
Holy Spirit Beach bar

Following on from the very successful Holy Spirit in Glyfada, this all-day outpost promises fun on the sand with XL Margaritas and various other well-made cocktails. This is one of the few seaside locations where you can get a good selection of spirits.
(Akti Varkizas, Varkiza, tel: 6979772191)
Nikolas tis Schinousas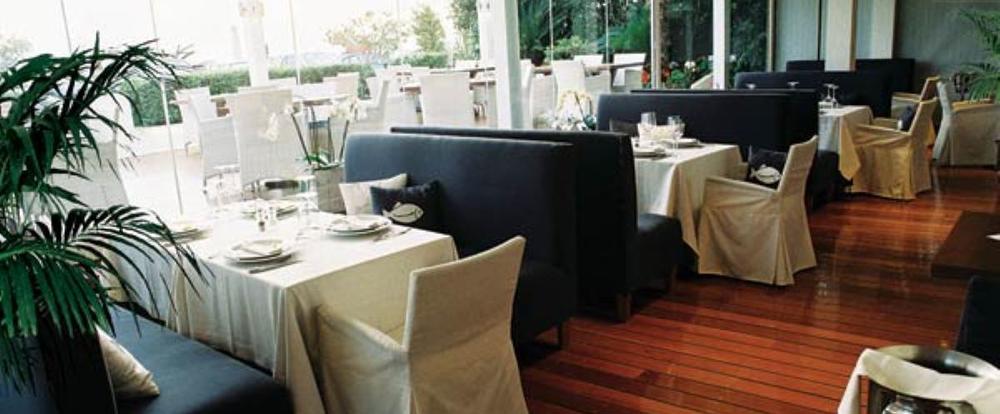 This is what old school seafood restaurants are all about. Fresh fish might be the order of the day but there are also some 'magirefta' which you can enjoy just a few meters away from the sea.
(Diadochou Pavlou 48, Glyfada, tel: 210 8949550)
Balux

Balux on Glyfada beach is made up of: the House Project, an all-day bar/cafe/restaurant concept, and Balux Cafe which is also open all day and is ideal for afternoon cocktails or dinner at either of its 2 restaurants or club areas, which are in different parts of the same complex. Decide on what mood you're in and what the occasion may be and Balux will be able to provide the perfect setting right by the sea.
(Asteras Glyfadas Complex)
Moana Beach Bar
A beatiful, exotic beach bar which is part of Varkiza Resort.  You can enjoy your drink or coffee here while you recline on your sun lounger and indulge in some serious people watching. If that gets boring, you can always take advantage of the various water sports facilities on offer.
(Varkiza Resort, Varkiza Beach)
Eden Beach Restaurant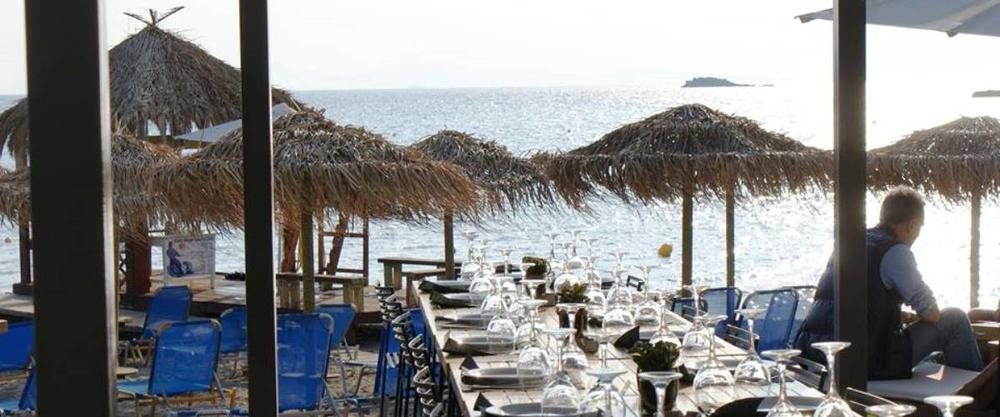 Eden Beach Resort's restaurant is now very hip and working with chef Christophoros Peskias who oversees the menu. If you're ever in Anavyssos, you'll be able to try one of Peskias' classic dishes which have made him such a big favourite with the Greek public. How about some calamari with oriccetti and tomato sauce or a steak with an olive, caper and sage sauce? The great wine list is also worth your attention.
(47th km Athinon-Souniou, Anavyssos, tel: 2291060031)
Galazia Hytra

Award winning Hytra restaurant's summer outpost is a simple culinary concept under chef Chrysanthos Karamolegos. Focusing on Greece and the eastern Mediterranean, the chef creates dishes which perfectly combine simplicity and creative techniques. The prices are rather high but you do get to enjoy the fabulous Asteras terrace.
(The Westin Athens, Apollonos 40, Vouliagmeni, tel: 210 8902000)
Mythos
A historical Kavouri restaurant in a great location, right on the seafront. Classic and decent seafood cuisine as well as attentive service in a romantic setting.
(Divani Apollon Palace & Thalasso, Ag. Nikolaou 10, Vouliagmeni)